The best video conferencing and online meeting software.
With Webex you can meet face-to-face with anyone in the world, instantly. Sign up free, today.
Hassle-free video conferencing that just works.
Feel like you're there.

Build stronger relationships with HD video and audio that bring you face-to-face with anyone, anywhere.

Work together, securely.

Host or join meetings anywhere, on any device, while always keeping your data and privacy protected.

Be anywhere, reach anyone.

Reach your customers anywhere in the world, while reducing office and travel expenses.
Sign up now, it's free
Get Webex, the industry leading video conferencing solution for businesses of any size. Because you and your team deserve the best.
Sign up free
What's included
HD video and audio

High quality video meetings with up to 1,000 attendees. Connect audio through your computer (VoIP), a dial-in number, or have the meeting call you directly.

hover effect

Easy screen sharing

Screen share your desktop, application, or file during your video conference. Or start a whiteboard and brainstorm together.

hover effect

Cross-device compatibility

Host or join meetings across web, desktop, mobile or video system, with the same great experience.

hover effect

Uncompro-mised security

Data and privacy protection with strong encryption, meeting locking, TLS 1.2 support, and more.

hover effect

Meeting recordings and transcription

Record your meetings locally or to cloud storage and get transcripts, automatically.

hover effect

Calendar integrations

Easily schedule, host, and join meetings with integration into your Google or Microsoft calendars.

hover effect
Compare plans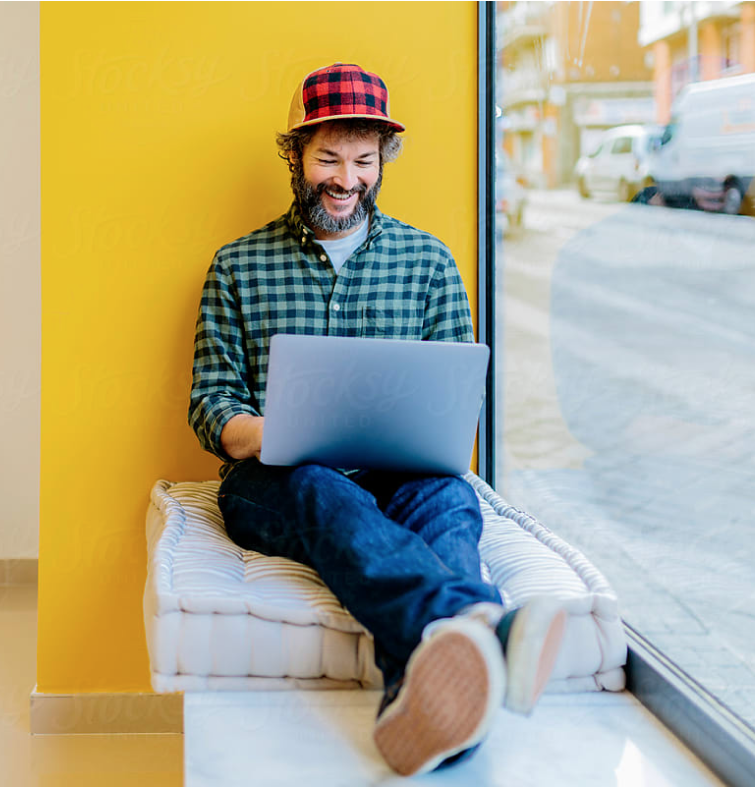 Empowering you to work anywhere.
Whether you are working remotely, heading back to the office, or meeting on the go, your productivity comes with you.
Webex works across web, desktop, mobile and video systems, giving you the same great experience everywhere.
Get an exceptional video experience, regardless of bandwidth and less-than-ideal networks.
Virtual, customized, or blurred backgrounds keeps everyone focused on you and not what's behind you.
Learn more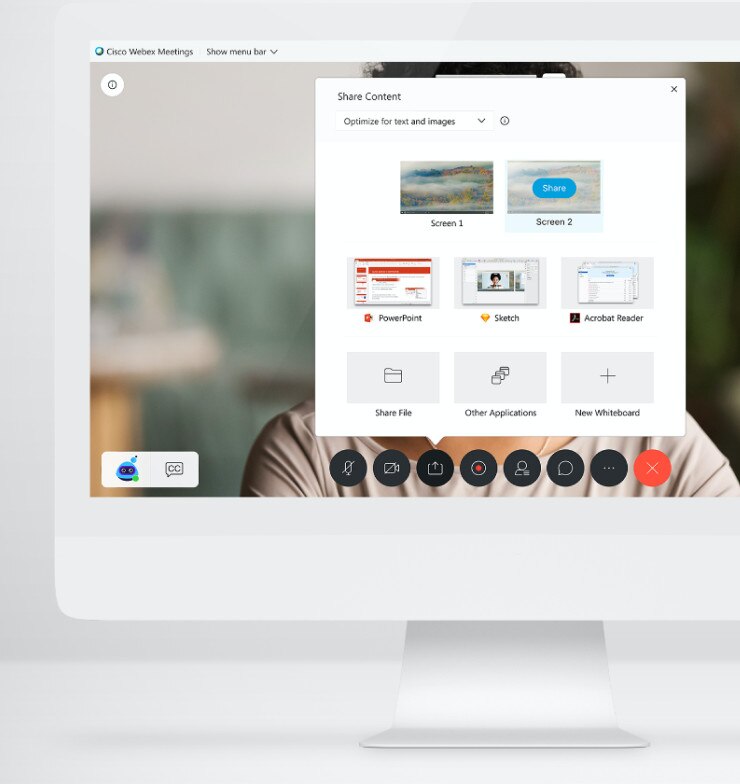 Get on the same page with screen sharing.
Seeing is believing. Share your screen so everyone can see what you're presenting—in real-time.
Share a single doc or app, such as a Microsoft PowerPoint, or easily screen share your whole desktop.
Whiteboard together as a group and draw your ideas for all to see.
Screen share even when you're on the go, from your mobile device.
Uneasy about sharing your screen? No problem! Get a view into what your participants are seeing when you're sharing content.
Learn more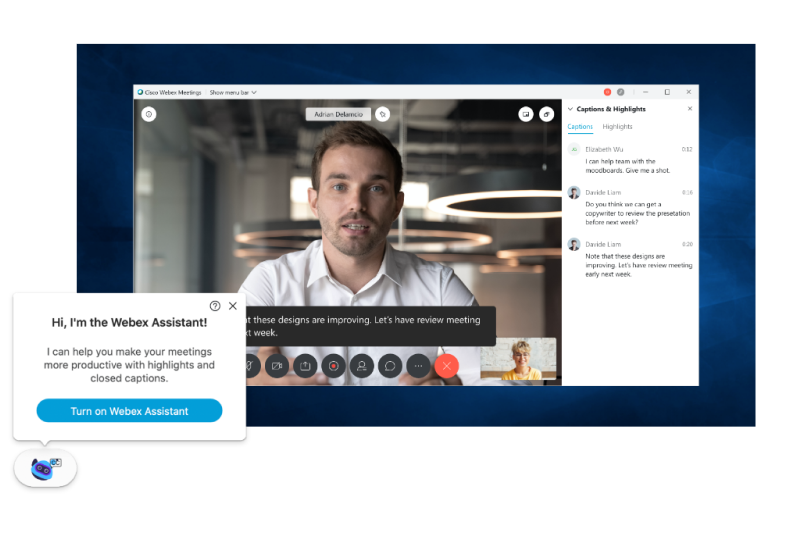 Your own AI-powered meeting assistant.
Lead more focused and engaged video conferences with a voice-activated digital assistant to help you stay on track.
Let the Webex Assistant take notes and meeting highlights for you so you can stay focused on the meeting.
Capture every detail with real-time transcription and closed captioning during the meeting.
Automatically create post-meeting recap emails with highlights and action items, to keep working moving after the meeting.
*available on enterprise plans only
Learn more about Webex Assistant
Work with the tools you love.
Forget app-switching and interrupted workflows. Integrate Webex with the tools you use every day for your most productive work.
Schedule meetings in a snap and automatically add them to your calendar, with integrations into Outlook, Office 365, Google, and more.
Launch video meetings from Microsoft Teams, Slack, popular learning management systems like Canvas and Moodle, and even from your car with Apple CarPlay and Ford AppLink.
Learn more about Webex integrations
Explore more solutions for your personal office.
Webex Teams

Easily connect and collaborate with your teams through messaging, file sharing, digital whiteboarding, and 1:1 video calling.

Learn more

Webex Calling

Bring your business phone system to the cloud so you can make and receive calls on any device.

Learn more

Webex Rooms & Devices

A range of devices that provide an all-in-one collaboration experience for your personal desk or conference room.

See devices
Frequently asked questions about video conferencing
Q: What is video conferencing?

A: Video conferencing lets you instantly meet with anyone, without the need to travel. Best of all, you can

sign up free

. Participants connect in a virtual meeting using HD video and audio across web, desktop, mobile or video system. Solutions like Webex also offer sophisticated video conferencing features like screen sharing, meeting recording and transcription, AI-powered meeting assistance, and more.

Q: How do I join a video conference?

A: Joining a video conference should be easy. With Webex, you get one button to push with the big green button and you're in. You can join through desktop, mobile or web applications. And you can choose how you want to connect your audio, either through VoIP (computer audio), dial-in or having the meeting call your phone of choice.

Q: Why do we need video conferencing?

A: Video conferencing is a must-have for mobile and remote workers, because it gives them a high-quality way to interact with each other and stay in touch from any location or device. The benefits of real-time video conferences are extensive, ranging from more productive meetings to less time-consuming and expensive travel for in-person meetings.

Q: What are the common uses for video conferencing?

A: Video conferencing is most commonly used for keeping virtual and remote teams connected through lifelike meetings. An online meeting is the perfect forum for an internal discussion, a team meeting, a client-facing presentation, a sales demo, and much more.