Webex and the PGA of Australia are redefining hybrid sports.
Webex, the PGA of Australia, and the WPGA Tour of Australasia are committed to advancing inclusivity in sport, using innovation and technology to grow the game, and inspiring the next generation of golf fans and players.
Webex is the official collaboration technology partner of the PGA of Australia.
Webex is the official collaboration technology partner of the PGA of Australia and the WPGA Tour of Australasia.
Keeping players connected
Webex technology connects players year-round with mentors, media, fans, and family, bringing them closer to the action no matter where they live or work.
Powering hybrid work
Webex enables hybrid work across the PGA of Australia's day-to-day operations and tournament planning.
Connecting with fans and community
With Webex, the PGA of Australia can hold compelling virtual or hybrid tours and events.
Driving hybrid sport experiences
Golf goes hybrid with events like the PGA Tour of Australasia and the WPGA Tour. In-person and virtual elements blend to create a unique fan experience.
Facilitating meaningful training and mentoring
The PGA of Australia is leveraging Webex to elevate its education program, as well as mentoring between experienced players and rising stars.
Hybrid sports in action. The Webex Players Series.
Webex partnered with the PGA of Australia and the WPGA Tour on the Webex Players Series, a first-of-its-kind tournament series that brings Australia's leading male and female golf professionals together with elite amateurs to compete in the same field.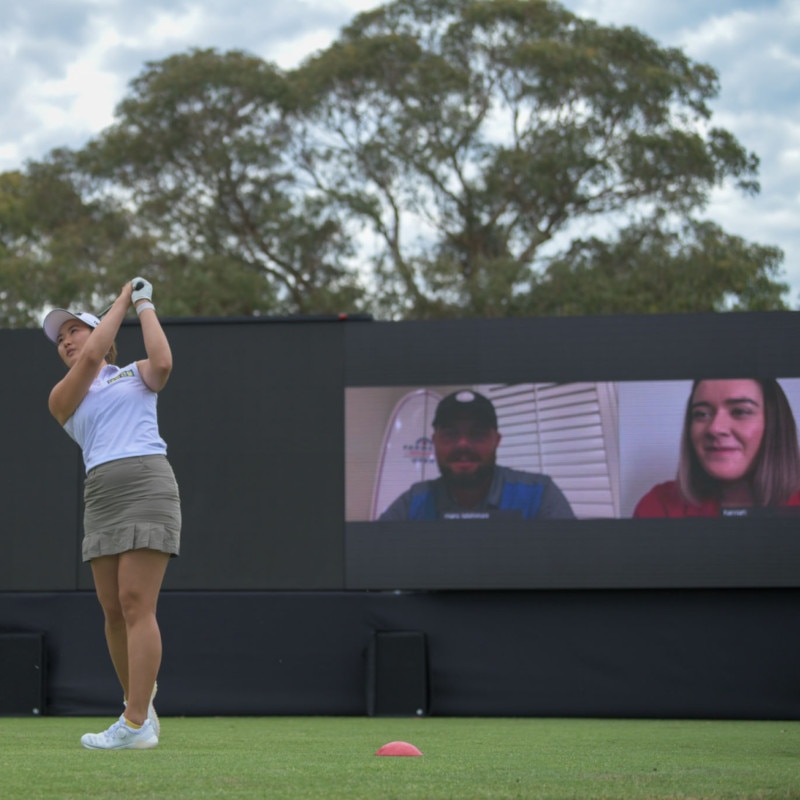 A hybrid sport experience
The series embraces hybrid sport, bridging in-person interactions with digital connections to deliver a truly blended experience.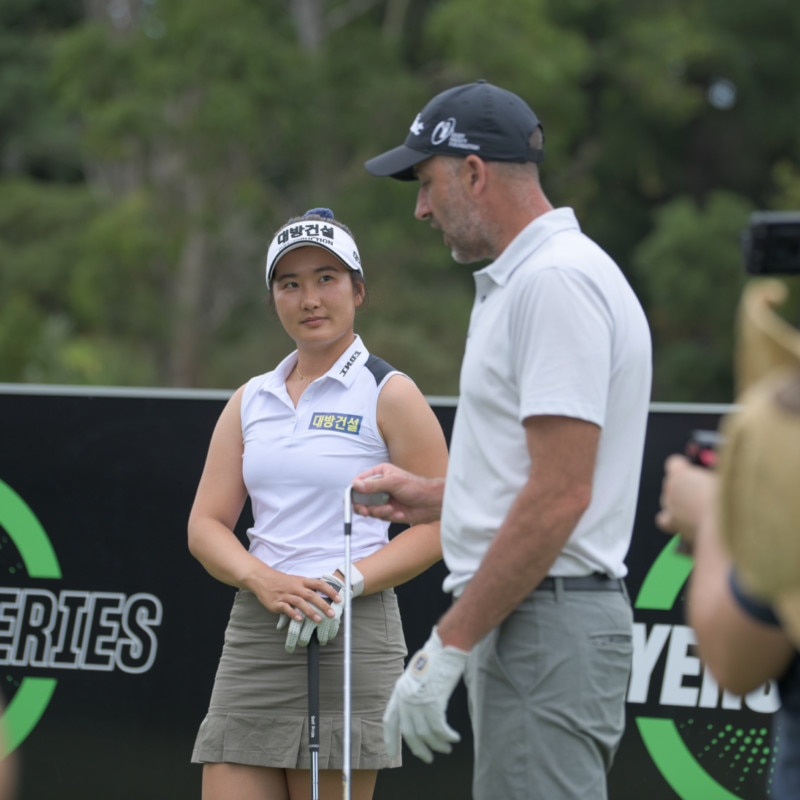 Inclusive competition
The Webex Players Series brings together a diverse group of leading male and female professionals, elite amateurs, and junior golfers to compete in the same field.
Game-changing technology.
Webex technology is a game-changer for our organization as it will assist in overcoming the geographical challenges that we face in today's world and allow us to deliver innovative experiences for our fans. We are thrilled to expand our partnership and excited to see the continued benefits this world-class technology is delivering to the PGA of Australia in this new era of hybrid work and sports.
This partnership with Webex provides a long-term commitment to inclusivity in golf and the growth of the professional game in Australia. This was evident earlier this year when Webex technology was implemented into The Players Series and allowed our local players the opportunity to connect and gain insights from players across the globe. We are excited to grow the inclusiveness of our sport further with Webex by our side.
Connecting the next generation of golfers.
Building on the Webex Players Series' inclusive format and dedicated to supporting promising and diverse athletes, the PGA of Australia and WPGA Tour leveraged Webex to provide a platform for junior golfers and the next wave of talent to engage, learn, grow, and get guidance from leaders.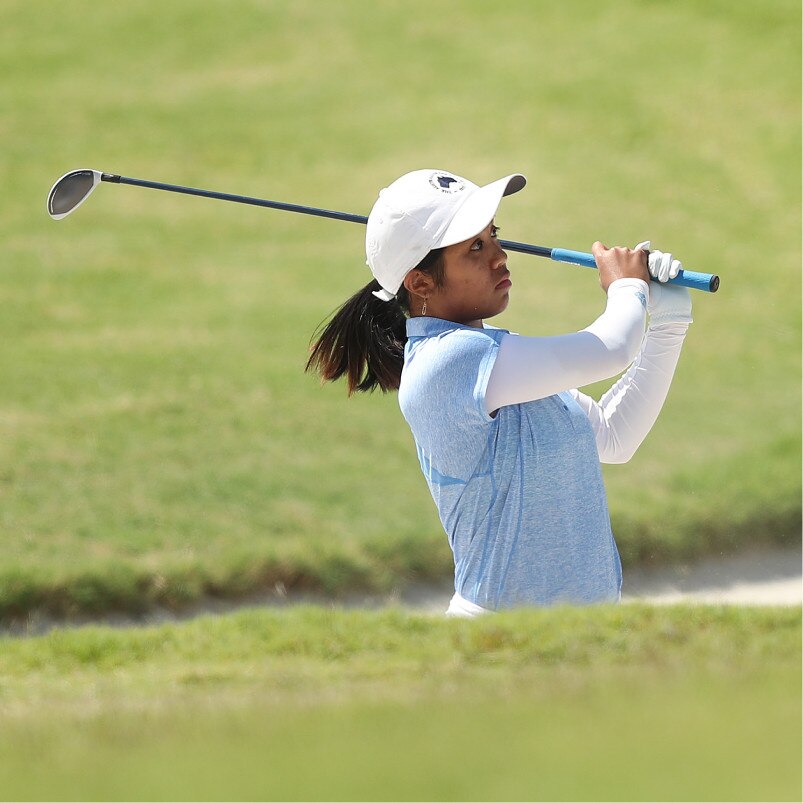 Junior Mentoring Sessions
Webex and the PGA of Australia invited two junior rising stars, Abel Eduard and Molly McLean, to play "nearest to the pin" with some of the sporting world's biggest stars—Su Oh and Geoff Ogilvy—plus two virtual "caddies."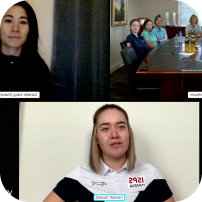 WPGA Rookie Roundtable
Together with the WPGA Tour, we surprised six of Australian golf's brightest women rising stars with a Q&A featuring two Major winners, Hannah Green and Danielle Kang, discussing their tour experiences and how they handle high pressure situations.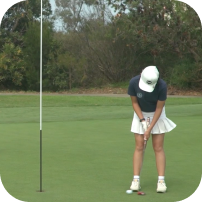 TPS Mentoring Sessions
At each event during the Webex Players Series, some of golf and the sporting world's major luminaries—Geoff Ogilvy, Su Oh, Marcus Fraser, Braith Anasta, and Karrie Webb—popped in via Webex for a sit-down mentoring session with junior tournament participants.
Upcoming TPS tournaments.
Past events
TPS Victoria: 3 February - 6 February, 2022
TPS Murray River: 17 February - 20 February 2022
TPS Sydney: 3 March - 6 March, 2022
TPS Hunter Valley: 10 March - 13 March, 2022
Upcoming events
The popularity and support for these types of inclusive sporting experiences continues to expand. Mark your calendar for the upcoming events below.
TPS Victoria: 26 January - 29 January 2023
TPS Murray River: 2 February - 5 February 2023
TPS Sydney: 16 February – 19 February 2023
TPS Hunter Valley: 23 February – 26 February 2023


Experience more with Webex.
Take your team's collaboration to the next level with Webex.