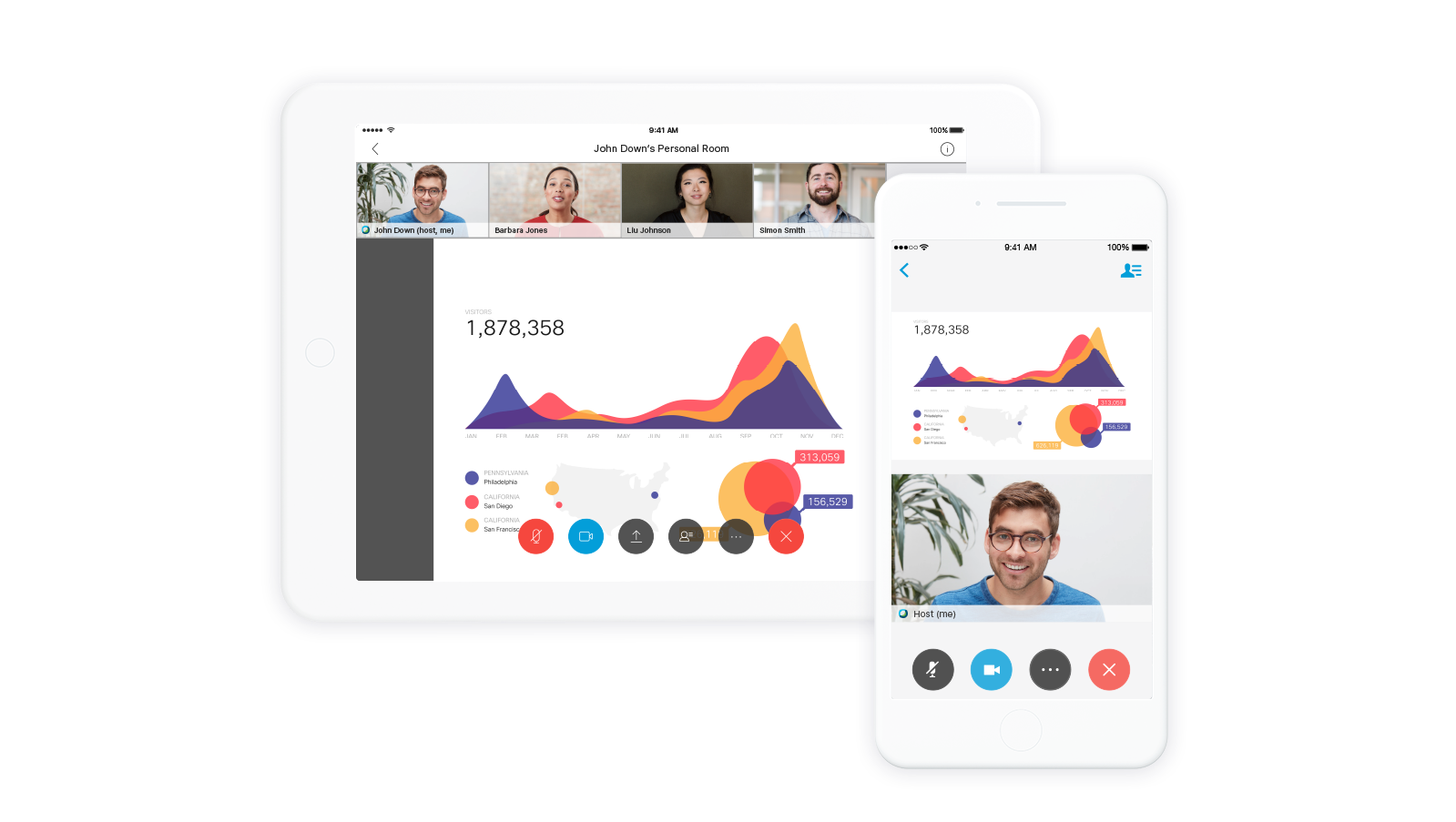 Get on the same page.
Present anything.
You have choice when it comes to your online presentation.
Easily screen share your whole desktop for your meeting participants.
Choose to share just one document or application, such as a Microsoft Word doc or PowerPoint.
Play video or animations directly from your online meeting.
Screen share made easy.
With screen share capabilities in the central control bar, the control is at your fingertips.
Customizable video layouts let you easily toggle back and forth between your screen share and your video.
Anyone in the meeting can screen share, without having to pass control back and forth.
Screen share on the go.
We get it. You're not always at your desk for your meeting.
Screen share your content, natively, from your mobile device.
Supports Android and iOS devices.
Record a meeting.
It's easy to record a meeting to share with folks who couldn't join.
Record your online meeting with a click of a button.
Once the meeting is over, you'll receive an email with an mp4 file of the meeting.