Nav bar code goes here -- Navigation.html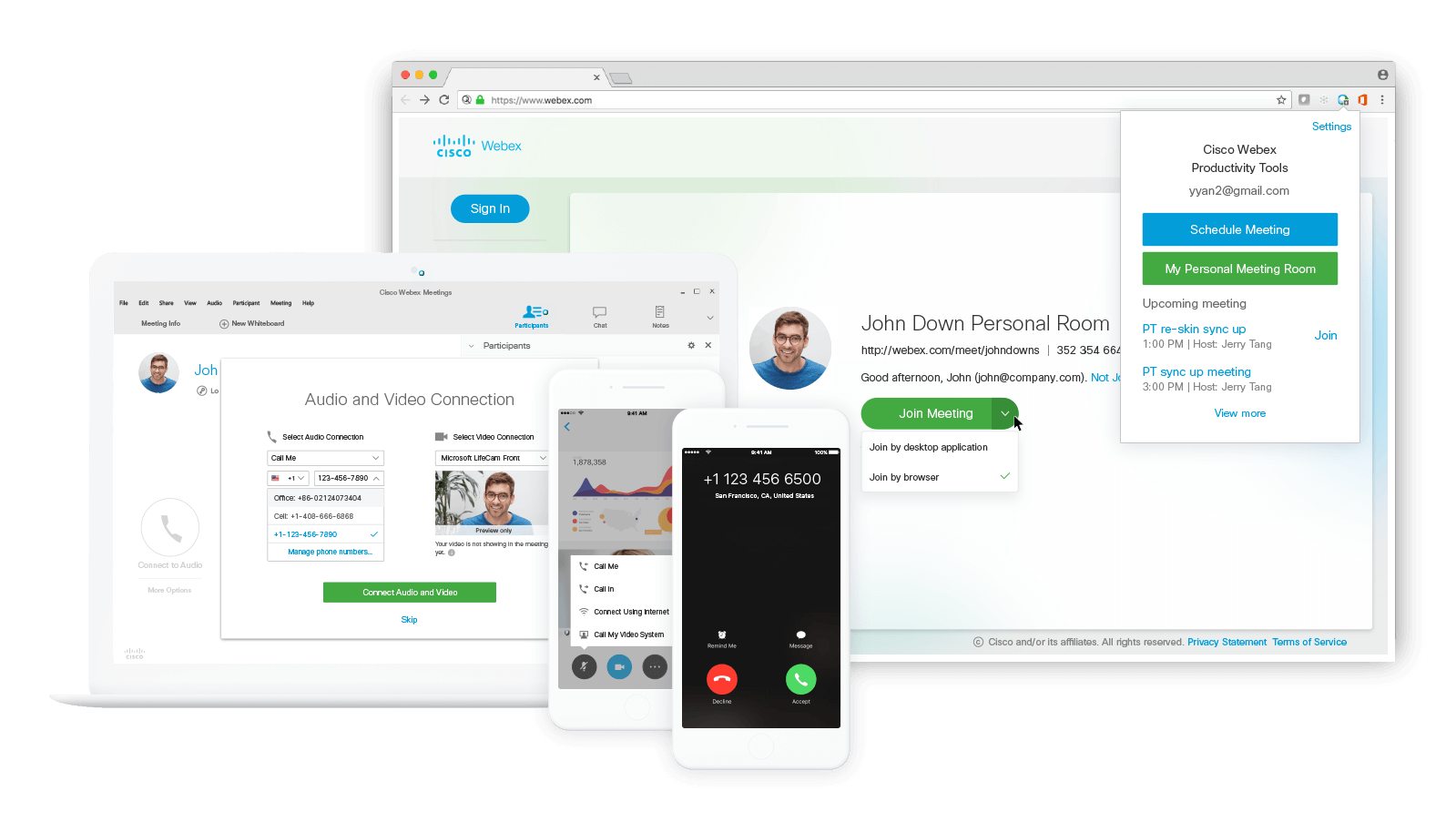 Click or tap to join.
Everything you need in one place.
Webex Productivity Tools lets you quickly schedule, start and join meetings right from your toolbar.
Answer to join.
Have the meeting call you using the Call Me option. Join just by answering the phone.
Skip the download.
Joining a meeting is a breeze using a browser. Hop on in seconds—with nothing to download. Click or tap a button and you're in.