Google & Webex.
Better together.
Get more done with powerful Webex and Google integrations that keep collaboration flowing and help you deliver exceptional customer experiences.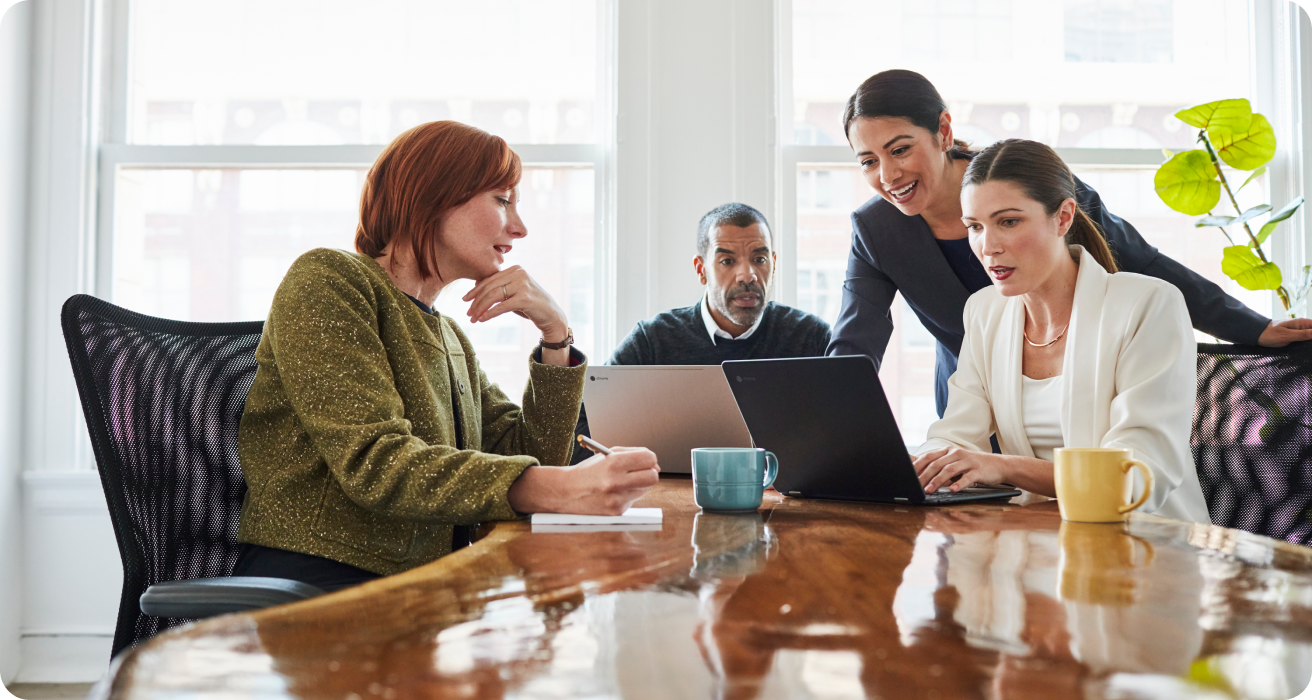 Meet and collaborate seamlessly with Webex and Google.
Stop switching apps throughout the day. Get more done and enjoy better collaboration experiences with Webex and Google integrations.
Elevate collaboration
with intuitive device
integrations.
Hybrid work just got that much better with sophisticated interoperability and integrations between Webex and Google's software and hardware.
Join Google Meet calls from Webex devices (and vice versa)
Easily join scheduled and ad-hoc Google Meet sessions from Webex devices and Webex meetings from Google Meet devices, powered by a bi-directional embedded interop between Webex devices and Google Meet hardware.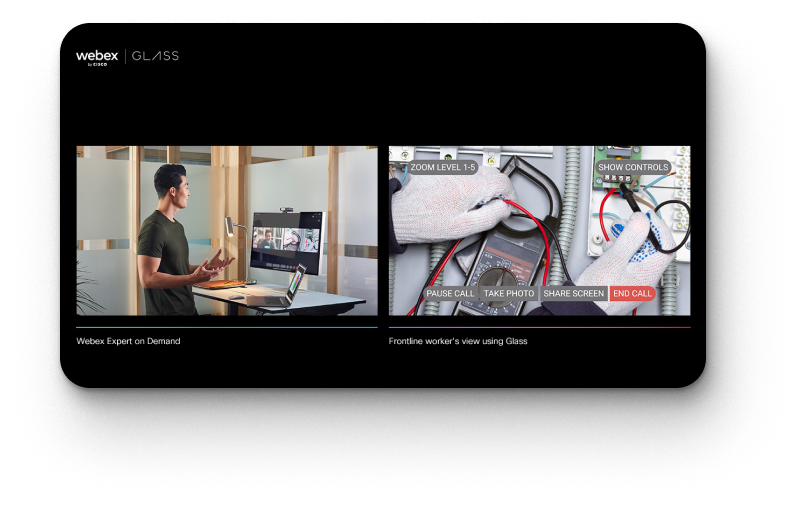 Equip the frontline for smarter hybrid work
Empower frontline workers with Webex Expert on Demand for Glass Enterprise Edition 2—a small lightweight wearable computer featuring a transparent display for hands-free work. It's a smarter, faster way for the frontline to connect with the right experts, from anywhere, for support and guidance using video, screen sharing, and voice control.