Webex
Webinars
(formerly Webex Events)
A scalable webinar platform for interactive experiences.
What makes a truly great webinar?
See this checklist for everything to consider when planning your next event.
Global reach.
Impactful experiences.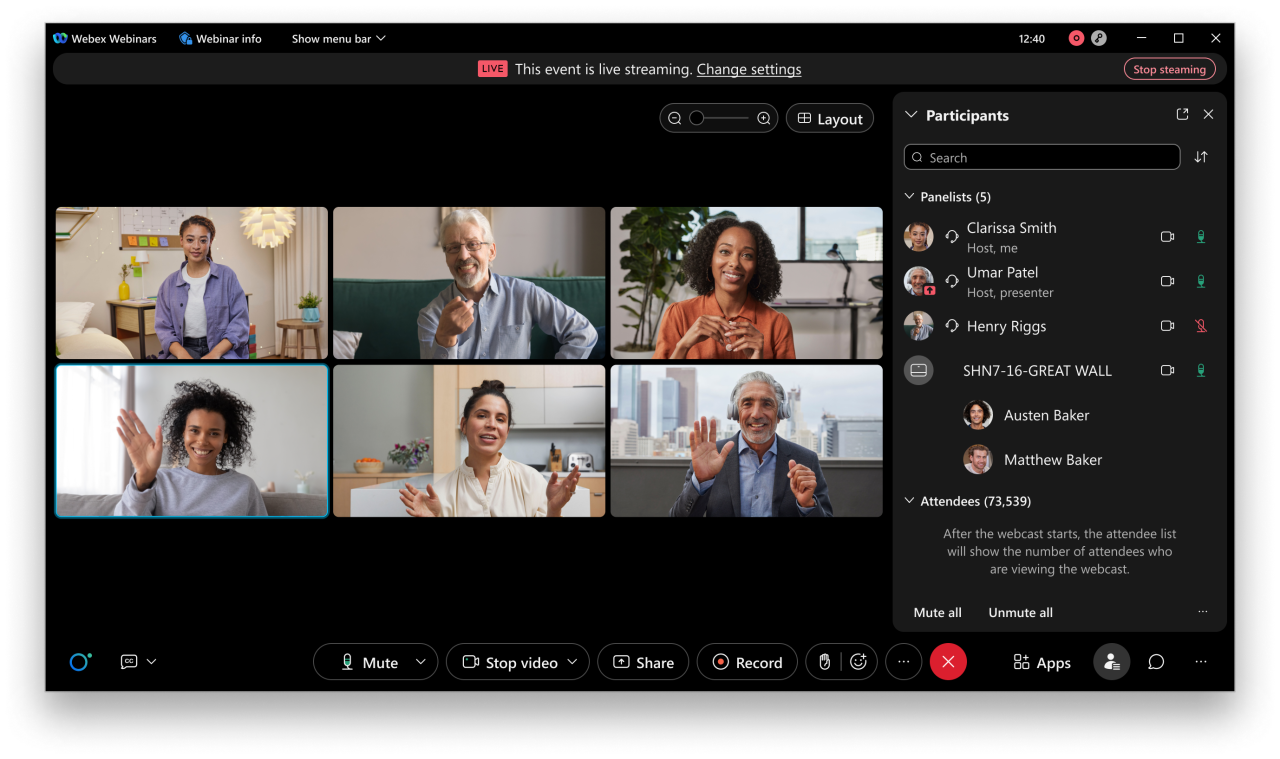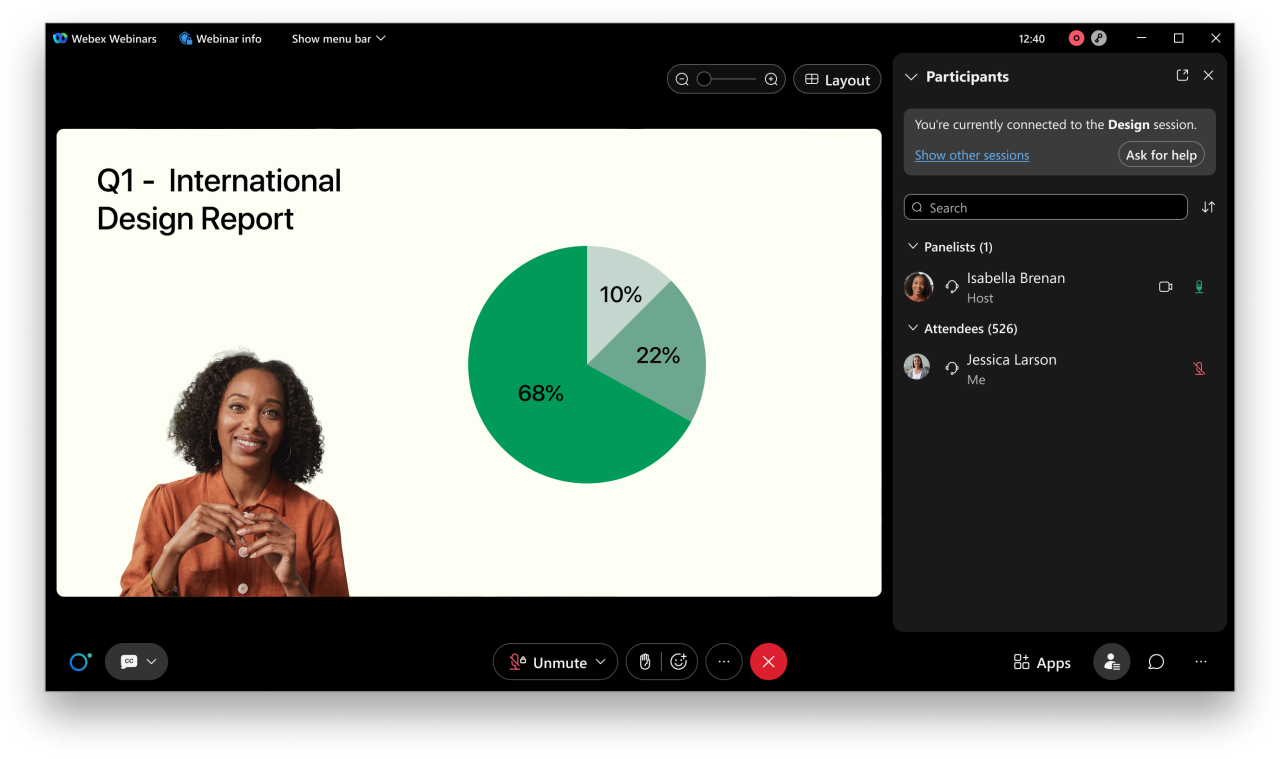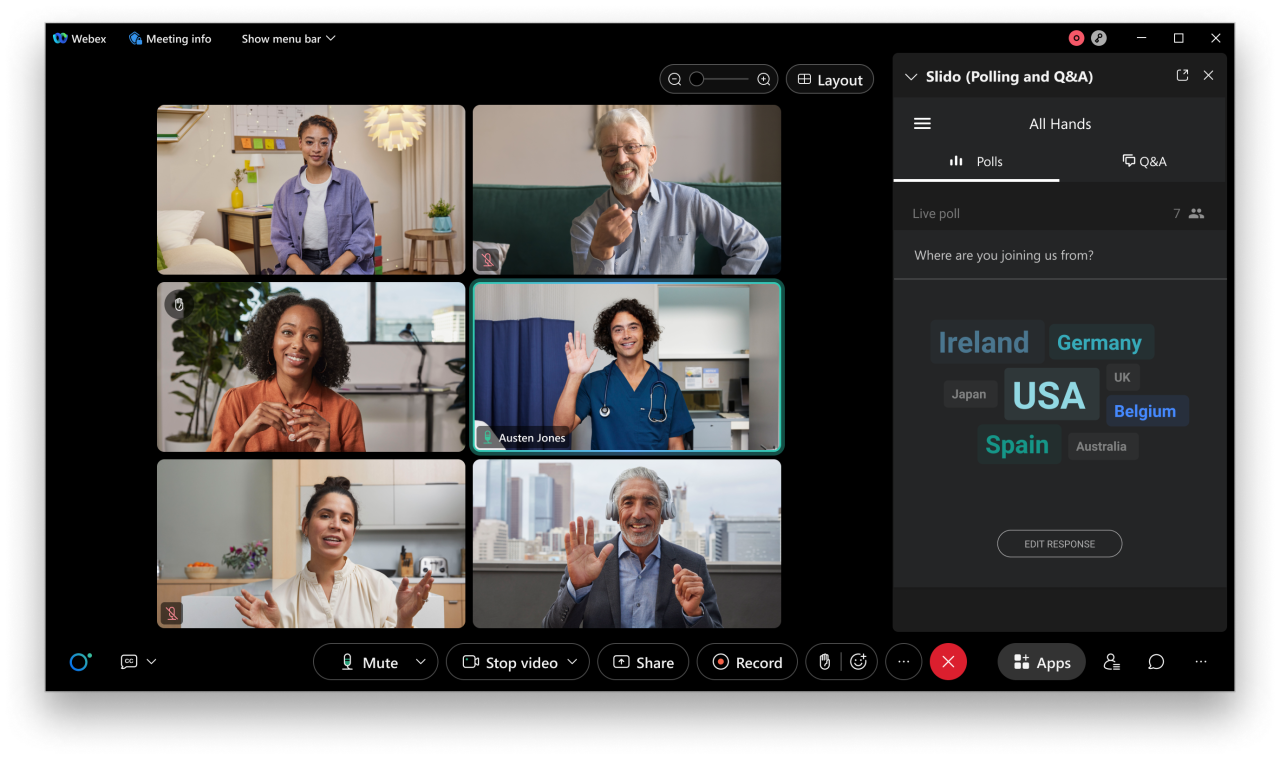 Simplify webinars without compromising experience.
Create engaging experiences for everyone, from small sessions to massive global audiences.
Reach everyone
Accommodate up to 100,000 attendees and reach global audiences with real-time translations in 100+ languages.
Bring your brand identity
Curate the attendee registration experience with custom branding options and themes.
Practice to perfection
Rehearse the entire presentation with your co-panelists before you go live on stage.
Present like a pro
Bring your presentations to life with immersive share by placing yourself directly on the content you share.
Engage the audience
Encourage active participation with moderated Q&A, live polling, chat, emoji reactions, and gesture recognition.
Direct the show
Manage the stage and content that your audience sees before, during, and after the event.
Make it accessible
Let attendees listen to the event in their preferred language with live interpreters included in session.
Discuss in small groups
Dive deeper into topics or get to know panelists more intimately with breakout sessions.
Integrates with your favorite apps
Easily integrate with tools you use everyday including Miro, and Slido.
Made possible with Webex.
We were able to bring the onsite experience to them at home. They felt like they were part of the championship.

In contrast to Zoom's security, I realized Cisco Webex is quite safe. Setup for Webex is fast. From our first trial run, we realized that Webex seamlessly filled our communication gap.
Create unforgettable experiences with Webex Webinars.
Read the solution overview to see how you can host professional webinars for audiences at scale.