ZK Research concludes that the Webex platform enables a seamless transition to hybrid work.
Download White Paper
Webex
Collaboration
AI Portfolio
AI-driven capabilities that enable hybrid work.
Intelligent features included with your Webex plan.
Audio intelligence.
Meeting and calling participants will hear, understand, and connect better from anywhere.
Language intelligence.
Expand your reach regardless of location or languages spoken.*
*Additional licenses may be required.
Collaboration insights.
Actionable data for better time management and relationship building.
Webex Assistant.
Get real-time interactive help in your language for seamless meetings and collaboration.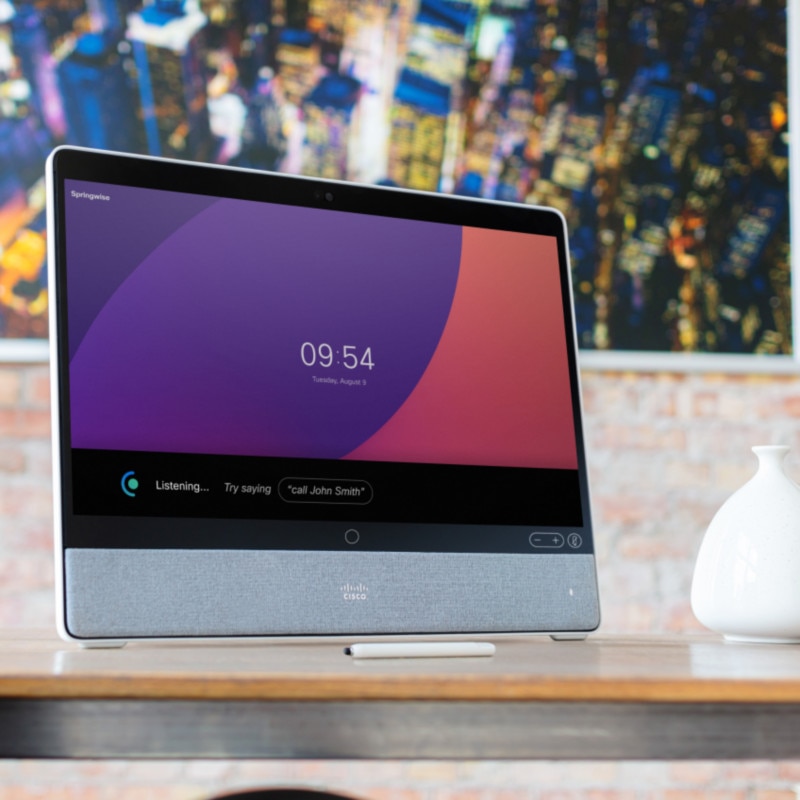 Webex Assistant for Devices
Make collaboration management easy with hands-free, voice-activated commands to effortlessly control your devices.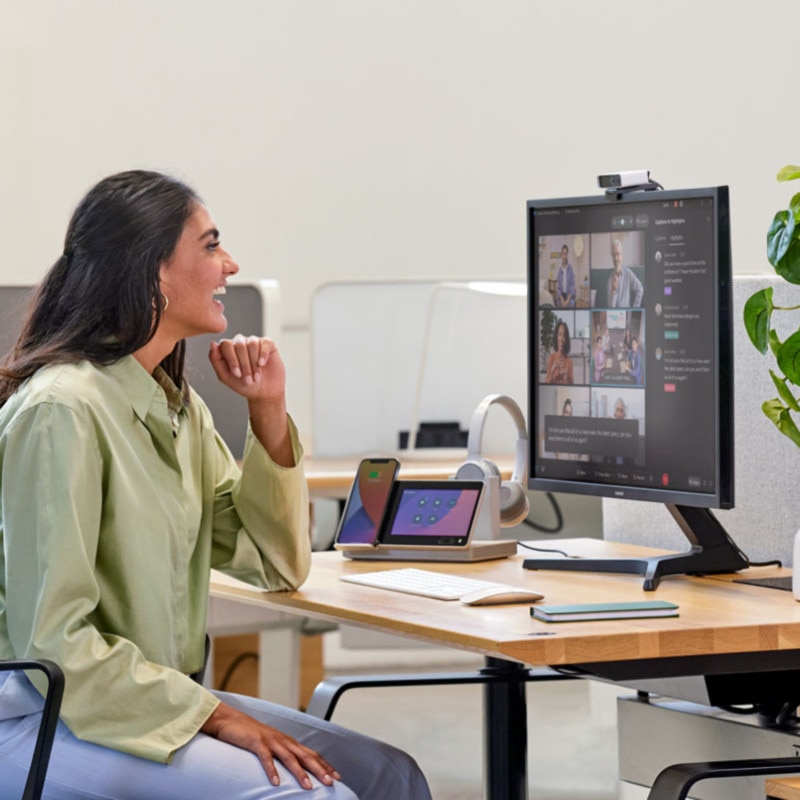 Webex Assistant for Meetings
Stay organized and use the meeting assistant to highlight important notes, assign action items, and keep track of important decisions.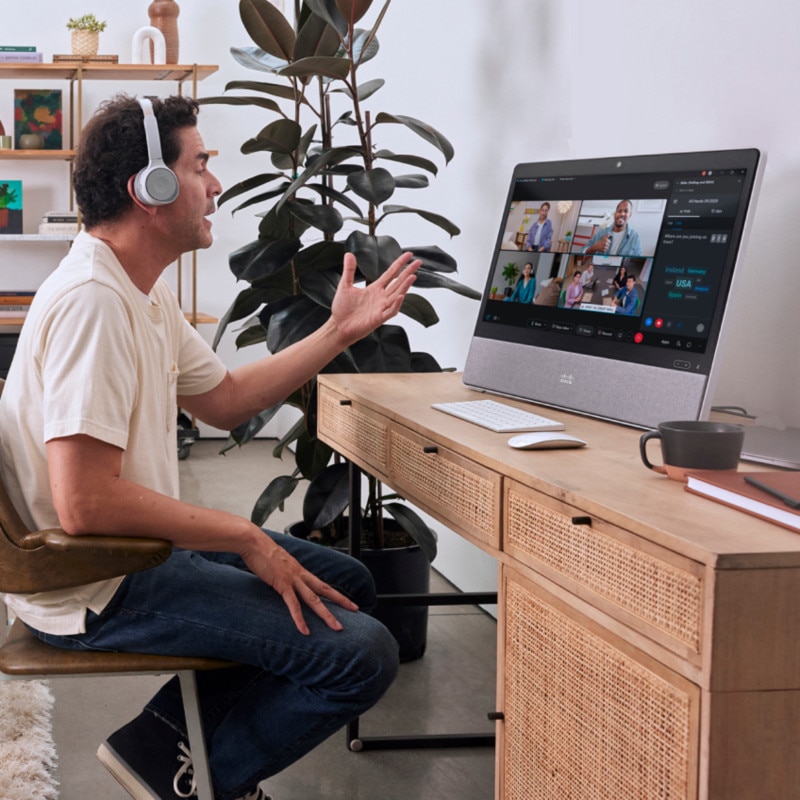 Webex Assistant skills platform
Build custom applications to extend the capabilities of Webex Assistant for Devices specifically for your organization's needs.
Solutions that make work easier.
Built with AI technologies for better collaboration management, experiences, and insights.