Collaboration insights from Webex
Keep your teams engaged and avoid workforce burnout with new insights that help you manage work-life balance, carve out focus time, and develop stronger working relationships.
Enable your people to thrive
Collaboration insights by Webex provides detailed, private insights to individuals, teams and organizations to help combat common workforce fatigue and empower personal well-being, team impact, and inclusive collaboration.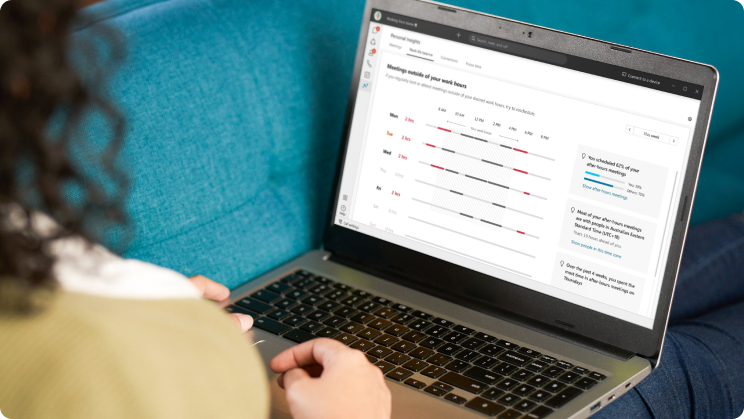 Personal insights
Monitor your personal preferences and customize your interactions with colleagues so you get the most out of your time at work.
How often are you accepting meetings you never attend?
Do you typically share your video in meetings?
Do you carve out enough focus time for yourself?
Team insights
Get a team view of collaboration patterns so you can build stronger and more inclusive work experiences​ for all team members​.
How many meetings are we attending outside our preferred working hours?
Who do I meet with the most across the team?
Collaboration insights from Webex empowers inclusive collaboration so hybrid teams can optimize their working habits--from anywhere they choose to work.