Webex Meetings
Where common ground is found.
When everyone has an equitable experience, your meeting platform isn't just helping collaboration—it's driving better business results.
Forge a new path
in hybrid work.
A unified platform. Premier, enterprise-grade features. A seamless collaboration experience for all, from anywhere.
The Total Economic Impact™ of Webex Suite unveils 204% ROI.
Discover the Webex Suite advantage: Forrester's recent study unveils that a composite organization comprised of interviewees with experience using Webex Suite realized 204% return on investment with the Webex Suite—including cost savings, improved collaboration experiences, and dramatic gains in IT efficiencies.
Omdia Names Webex as a Leader in Collaborative Meetings
"Cisco Webex has emerged as one of the most comprehensive collaborative meeting solutions ... making Cisco one of the fastest innovators in the market," says Prachi Nema, Principal Analyst at Omdia.
Aragon Names Webex an Intelligent Video Conferencing Leader
Aragon states, "Cisco is still one of the only vendors to have an integrated virtual assistant that will take commands from humans and do actions such as document action items and then distribute them."
Do business better.
Webex Meetings simplifies your company's workflows at scale. Equip your team with the most powerful tool to meet and exceed business goals.
Inclusive meetings for all.
Real-time translation. Closed captions. Noise removal, voice optimization, and people-focused views. Give everyone a seat at the table, no matter how or where they work.
Engagement is everything.
From custom stage views and immersive share for presentations to interactive polling and Q&A features, meetings can be more enjoyable and productive.
Flexibility comes first.
Schedule and join meetings across any device with a single tap. Go from desktop to phone to car with our Move to Mobile QR code feature and Apple CarPlay integration. And use our library of embedded apps to simplify workflows.
Solve employee fatigue.
Use Webex Assistant for time-consuming tasks—calling, note taking, action items—and rely on people insights to manage time, build stronger connections, and optimize work-life balance.
Simplify management.
Control Hub lets IT oversee users and devices from a single pane of glass and provide custom analytics for real-time or long-term insights. Plus, it's all protected by Cisco's best-in-class security.
Empower the whole org chart.
Whether supporting sales teams through integrations such as Salesforce or empowering frontline workers by connecting seamlessly to wearable tech, Webex works wonders for the entire workforce.
Bring every part of collaboration together.
Hybrid work demands seamless communication from anywhere—for everyone. The answer is simple: a single platform with calling, meetings, messaging, polling, webinars, events, async video, and more.
See how Webex compares.
Webex's complete, integrated platform delivers enormous benefits for customer organizations in terms of simplified deployment, security, management, and analytics.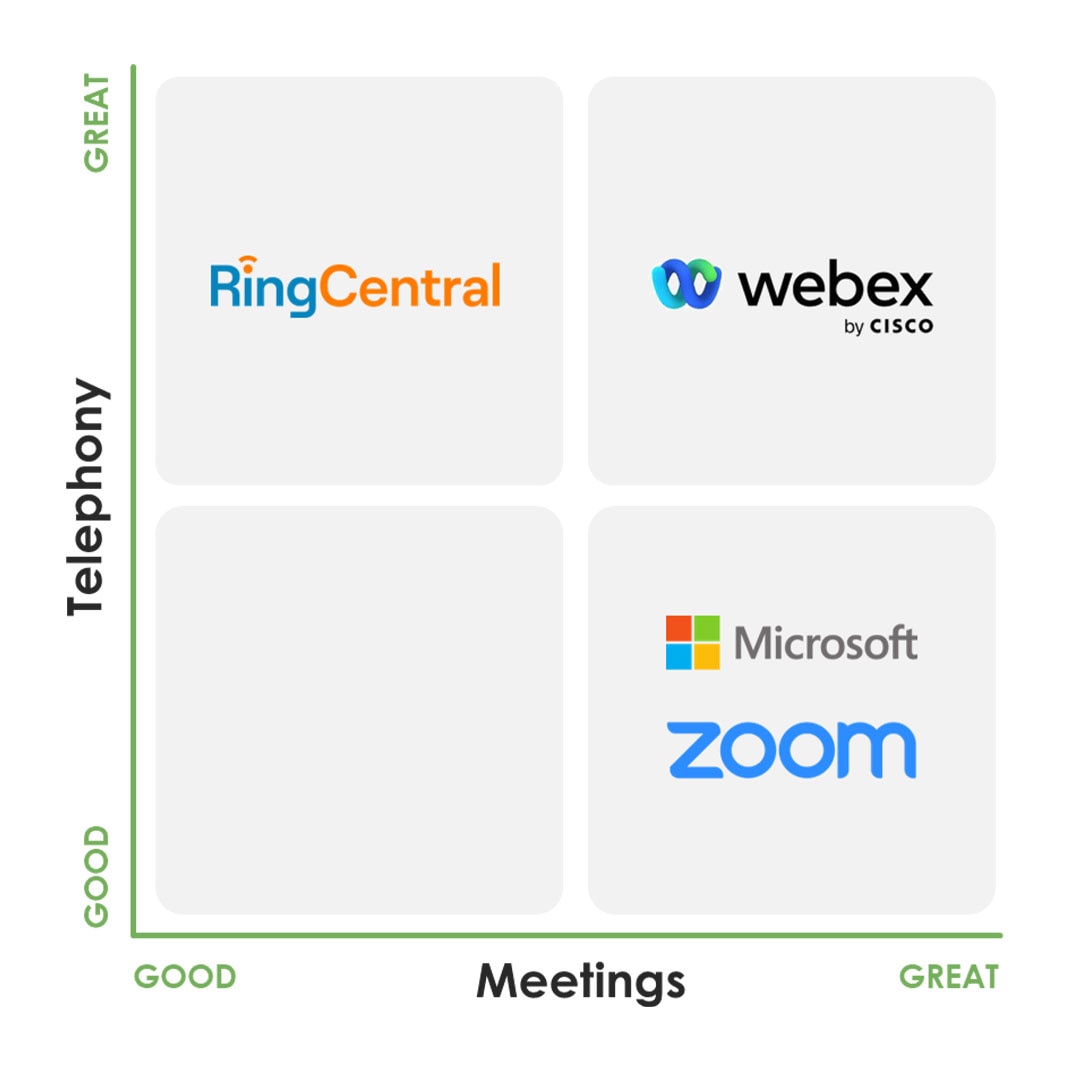 AI-powered features evolve your video conferencing.
Real-time Translations and Gesture Recognition in Webex
Not fluent in English? No worries — you can translate to 100+ languages in Webex. Don't want to bother with the keyboard? No problem. Send in-meeting reactions with just your fingers.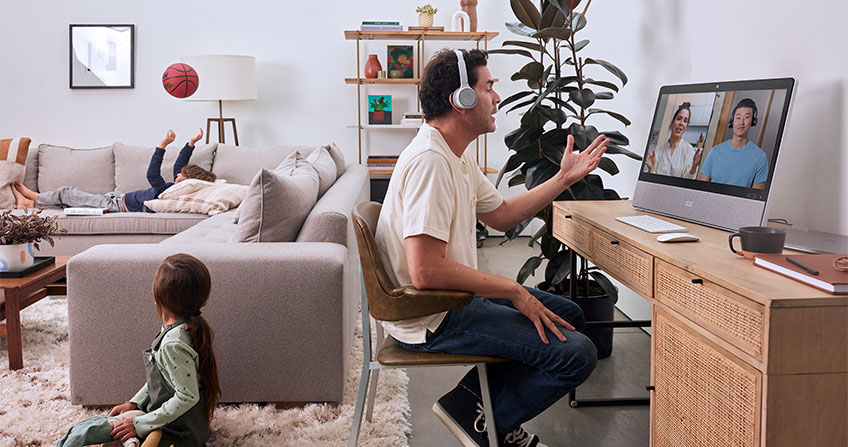 Noise Removal with Webex
Take the difficulty out of connecting no matter where you work, with built-in noise removal technology that lets you meet with confidence.
Stop Writing Notes with Webex Assistant
Meet the first digital in-meeting assistant for the enterprise. Use voice commands, get real-time and recorded transcripts, closed captioning, automatic highlights, and notes.