Webex
Whiteboard
Unleash creativity with digital whiteboarding.
Bring teams together to co-create, annotate, ideate, and solve problems with an easy-to-use whiteboard.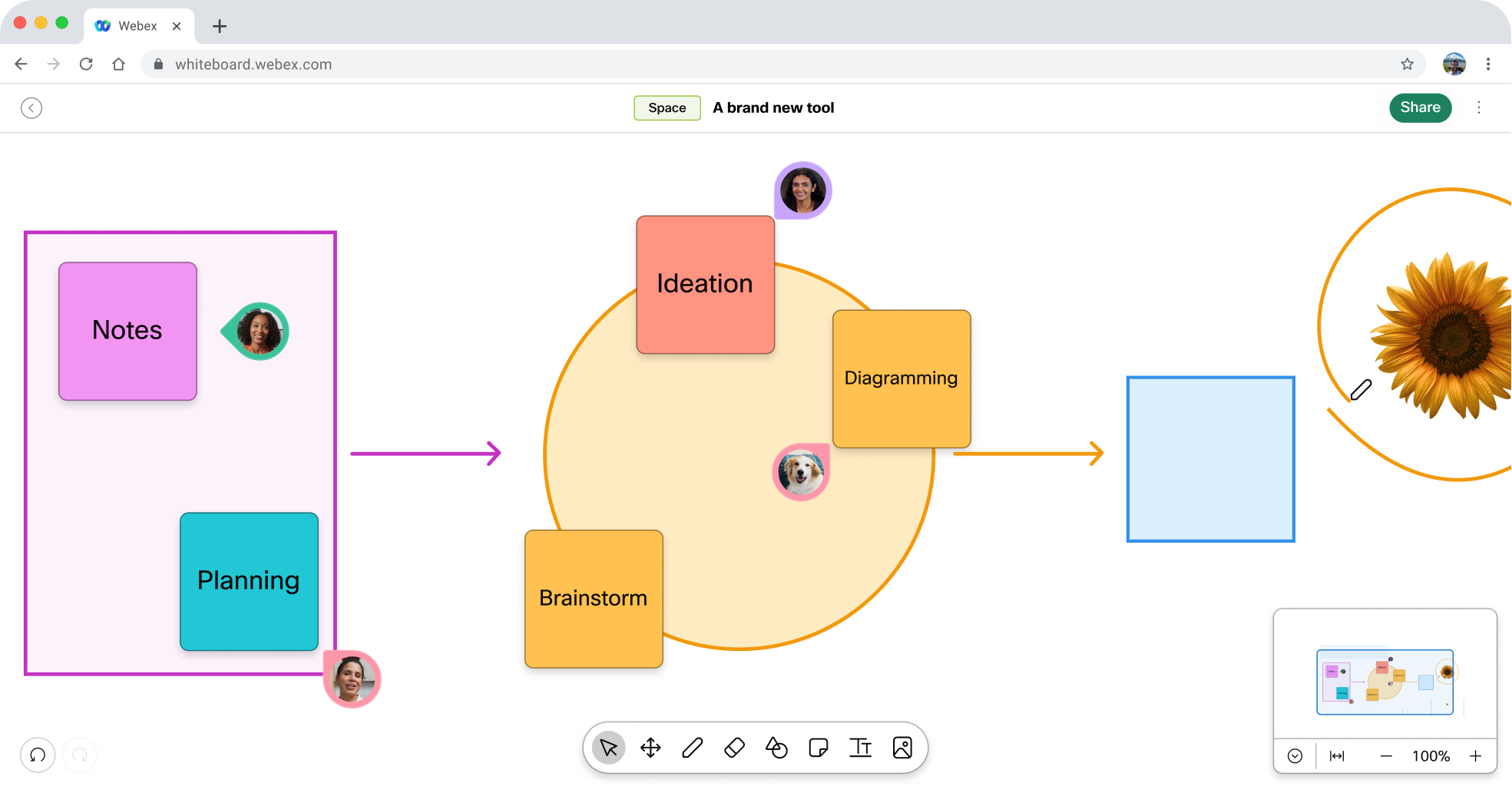 Brainstorm, ideate, and co-create with anyone, anywhere.
Create together in real time or pick up after the meeting with a limitless whiteboard that's always available.
Experience frictionless whiteboarding
Quickly express, show, and capture ideas on a whiteboard that never runs out of space.
Ensure everyone's included
Bring everyone together for an equally rich collaboration experience, regardless of location or devices.
Keep your ideas secure
Secure by design, private by default, Webex defends against threats no matter where you're working.
Digital whiteboarding, reimagined.
Ideation, annotation, and co-creation for the entire team, made simple.