Energize your
audience to join
the conversation.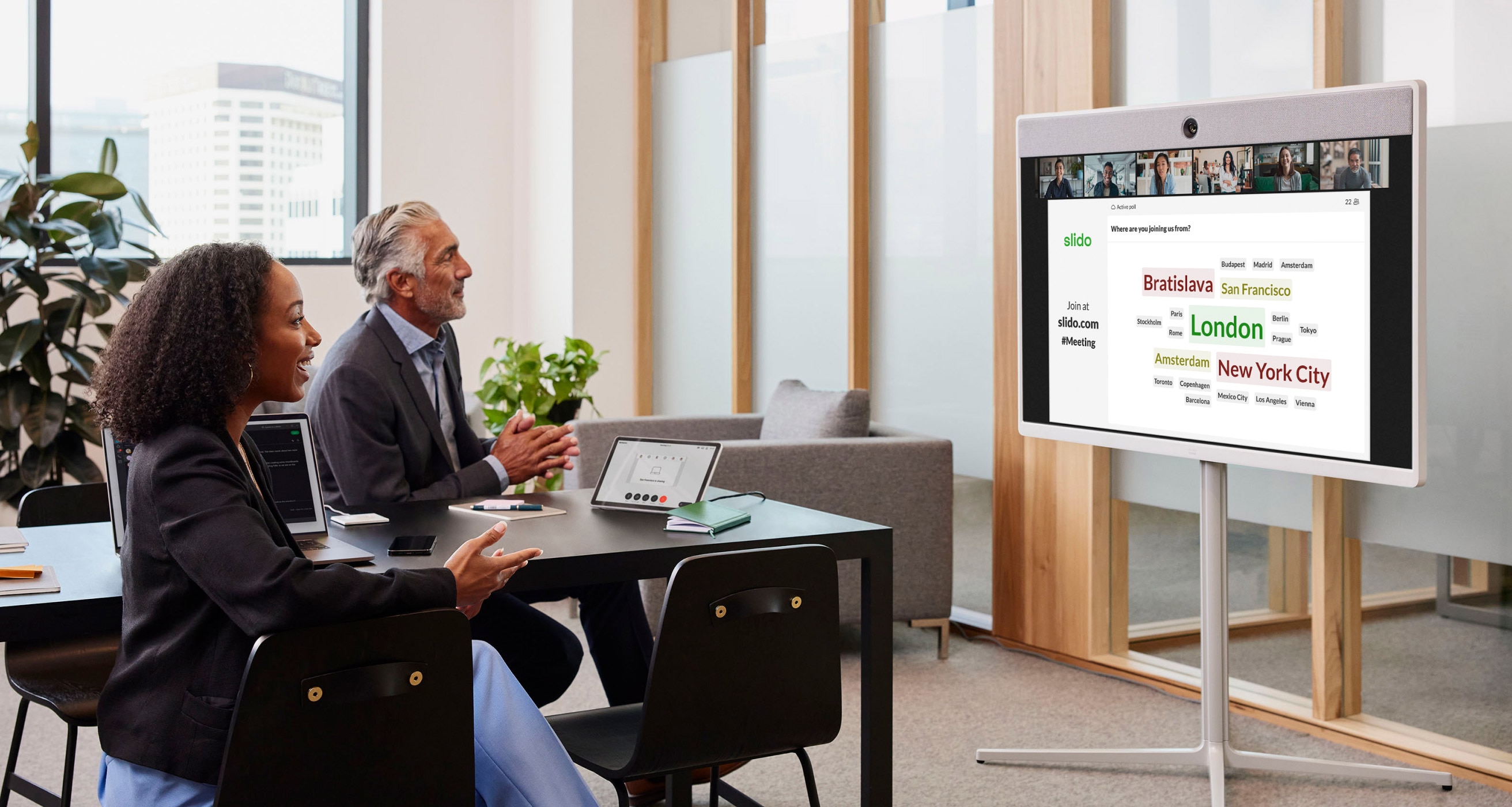 Less monologue, more interaction.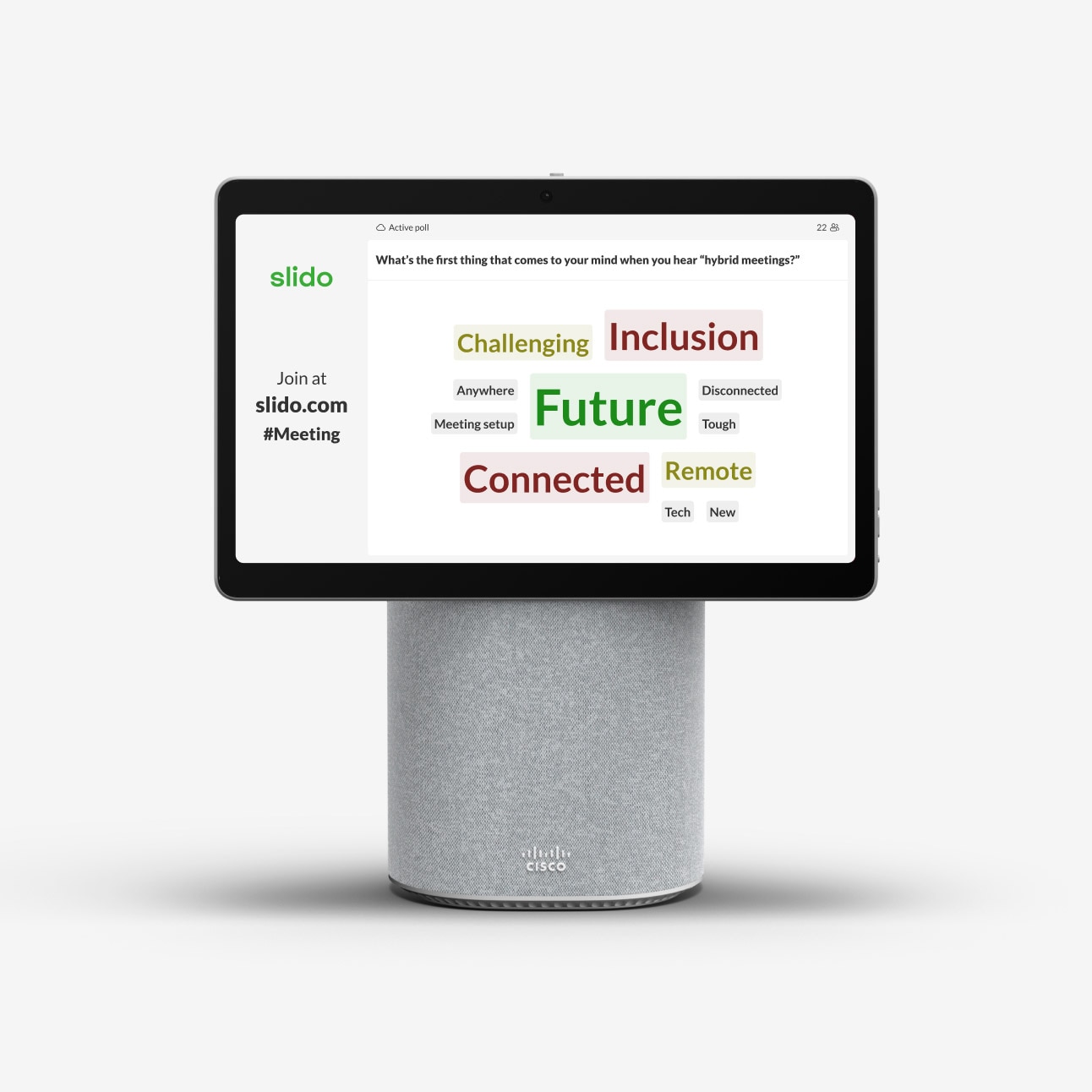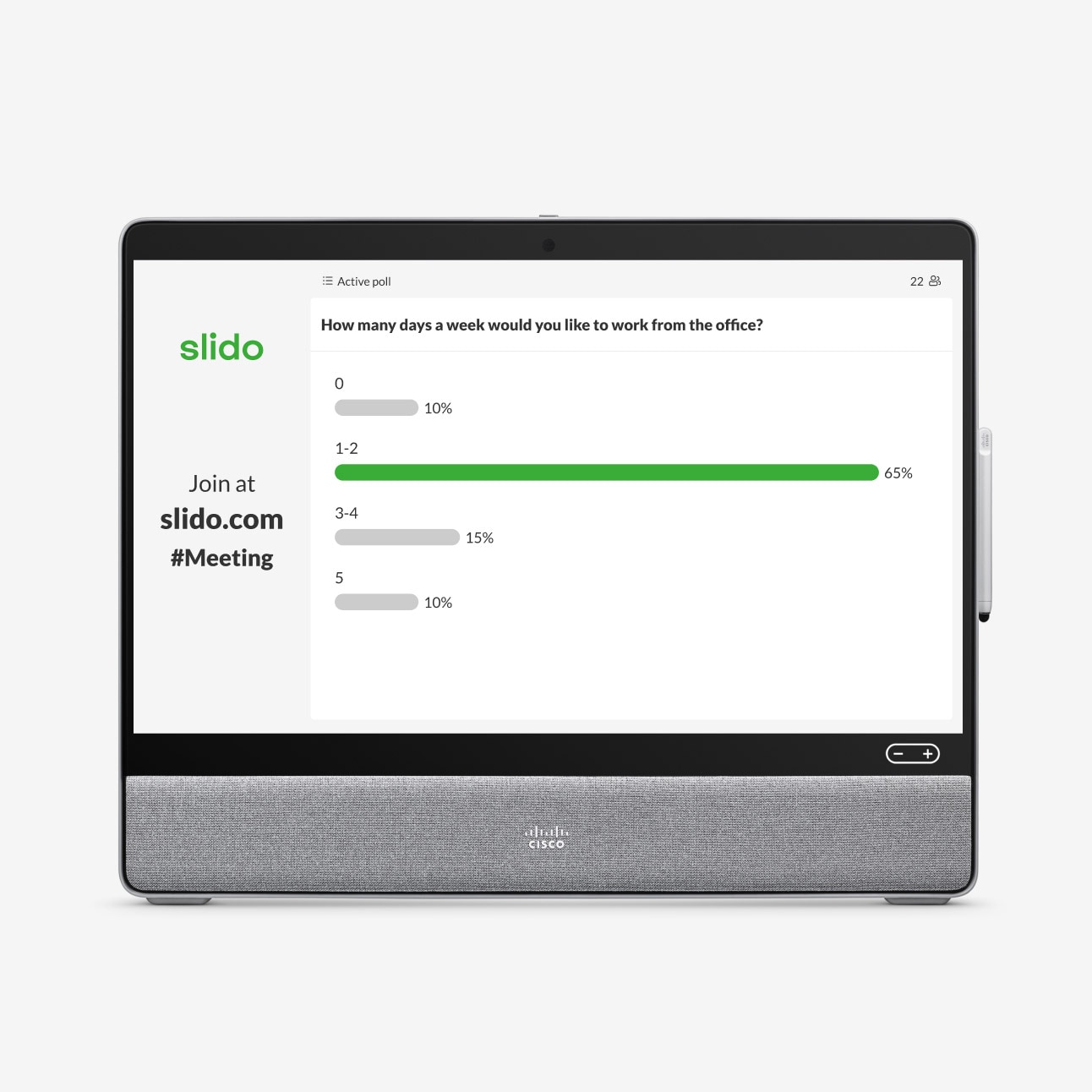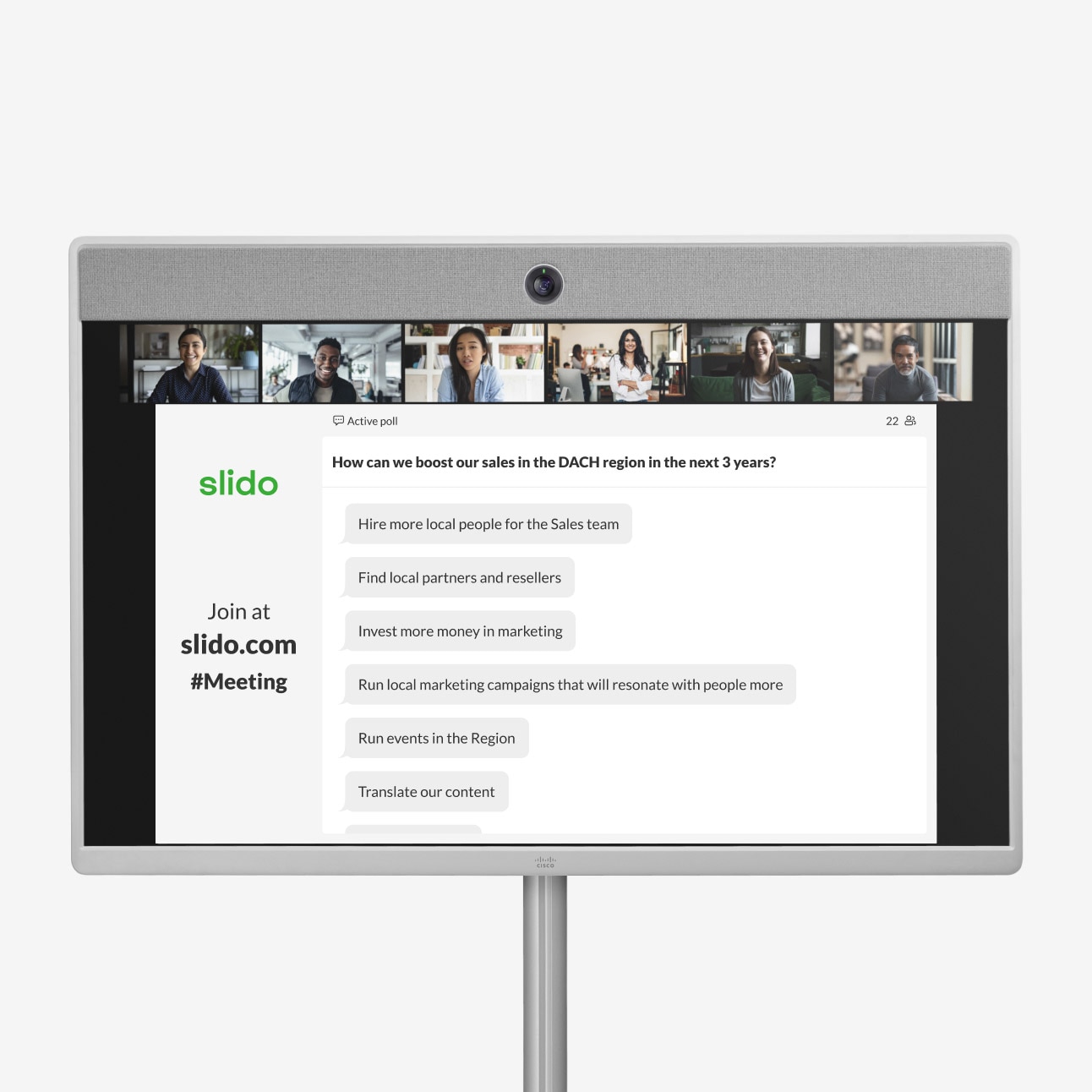 Engage your audience with live polling.
Give them options
Use a multiple-choice poll to capture everyone's thoughts quickly.
Or, ask them to write their own
Type in custom answers or comments with open-text feedback.
Try a pop quiz
Test their knowledge live with a timer and leaderboard.
Get instant feedback
Get a feel for how they liked the session and topics.
Visualize keywords
Display audience answers in a word cloud to see what's most popular.
Democratize prioritization
Let the audience rank options based on their preferences.
Create two-way dialogue with live Q&A.