ZK Research concludes that the Webex platform enables a seamless transition to hybrid work.
Download White Paper
One dashboard to
manage it all.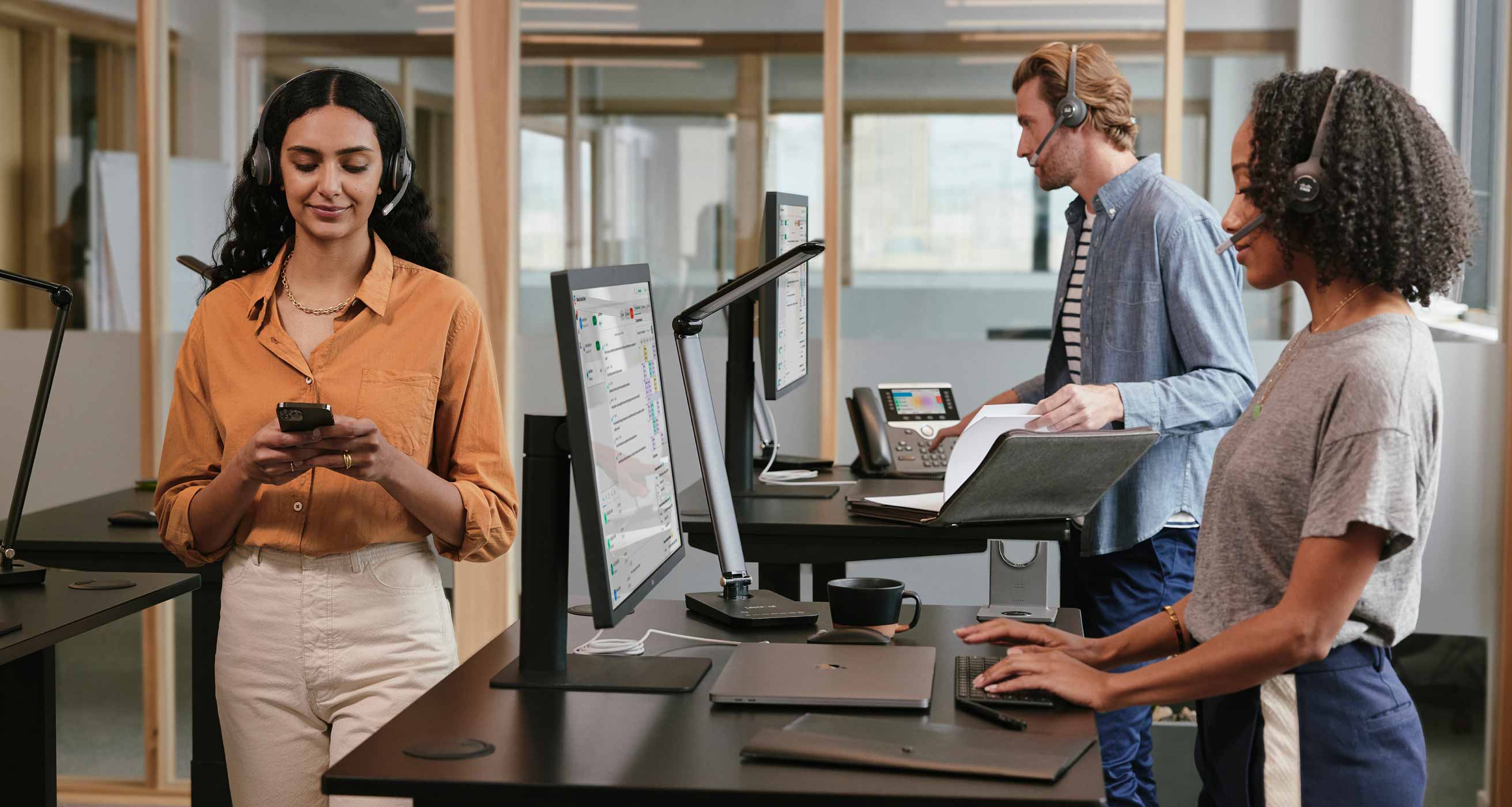 Control Hub: A Solution to the IT Enigma
TalkingPointz covers how Control Hub helps IT teams streamline and improve their admin experience, providing a single dashboard to manage calling, meetings, messaging, and devices.
Manage your collaboration suite from anywhere.
Your home base for every user, device, and workspace.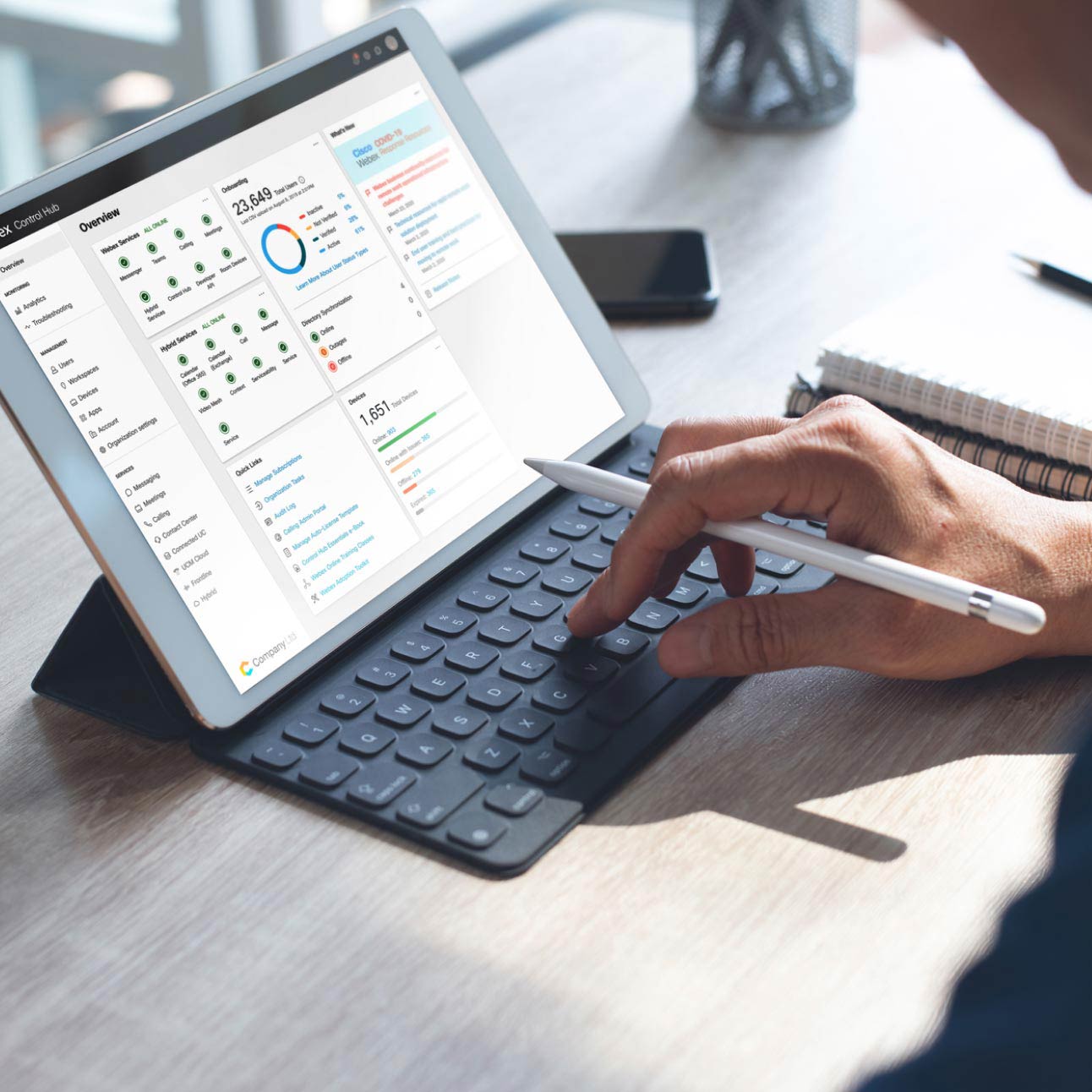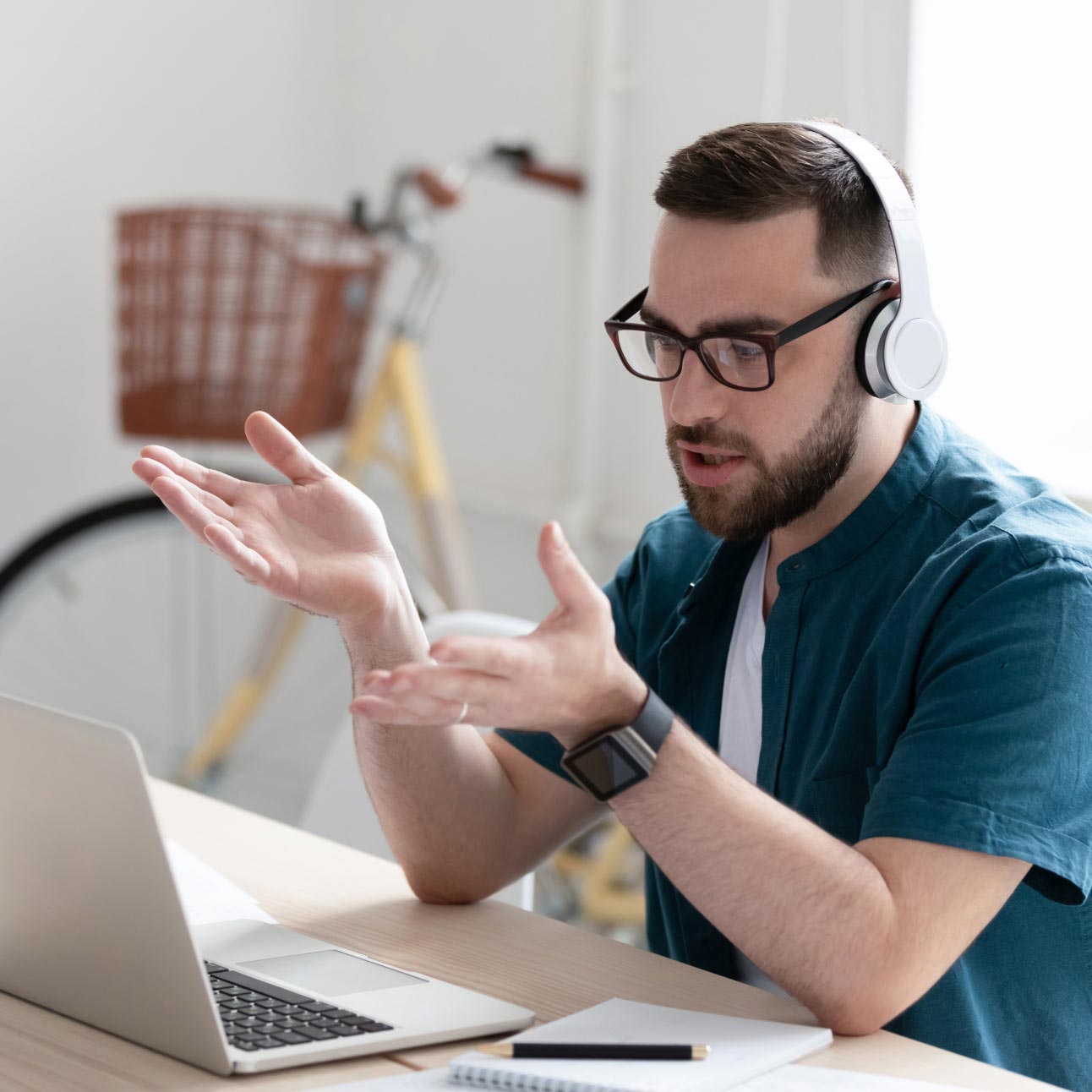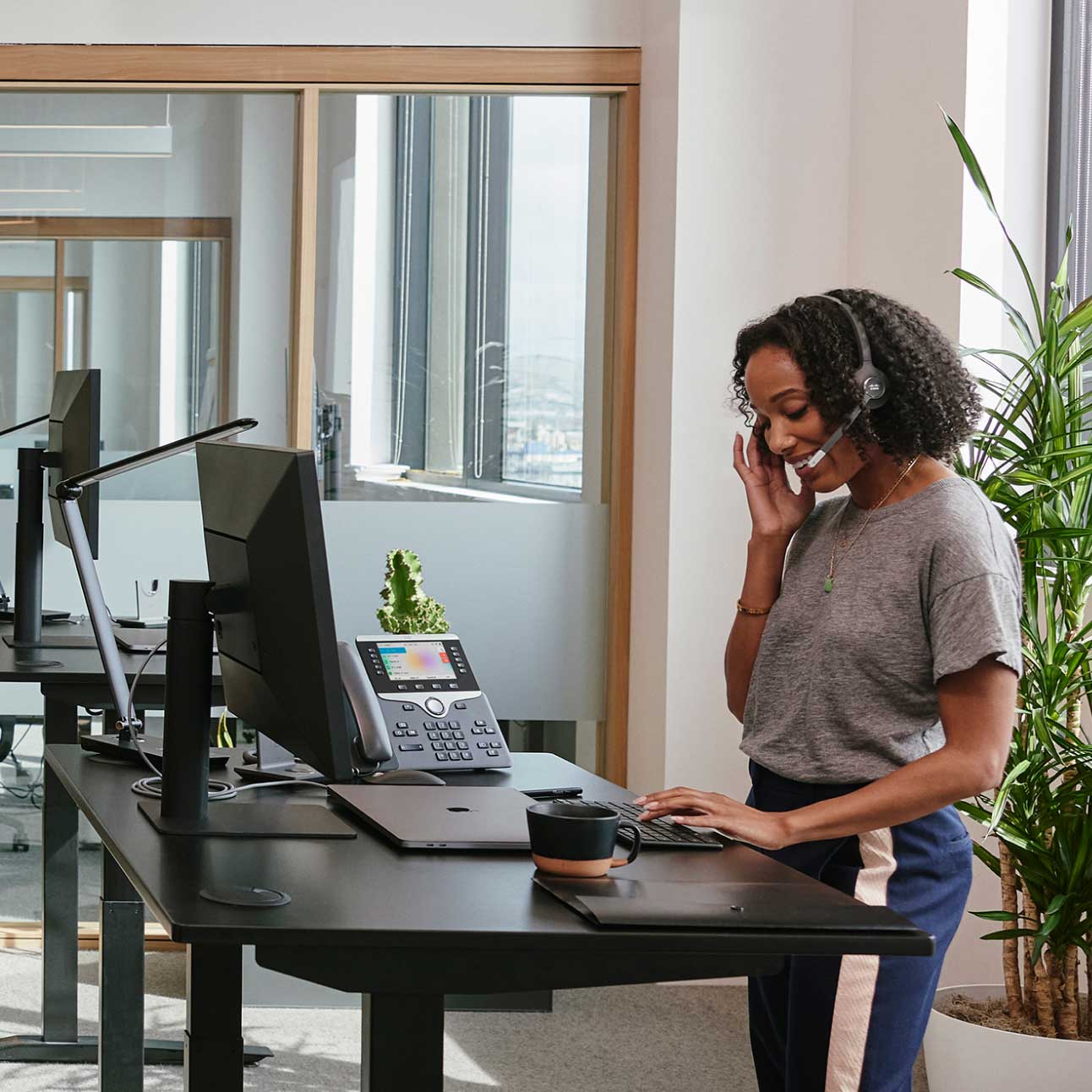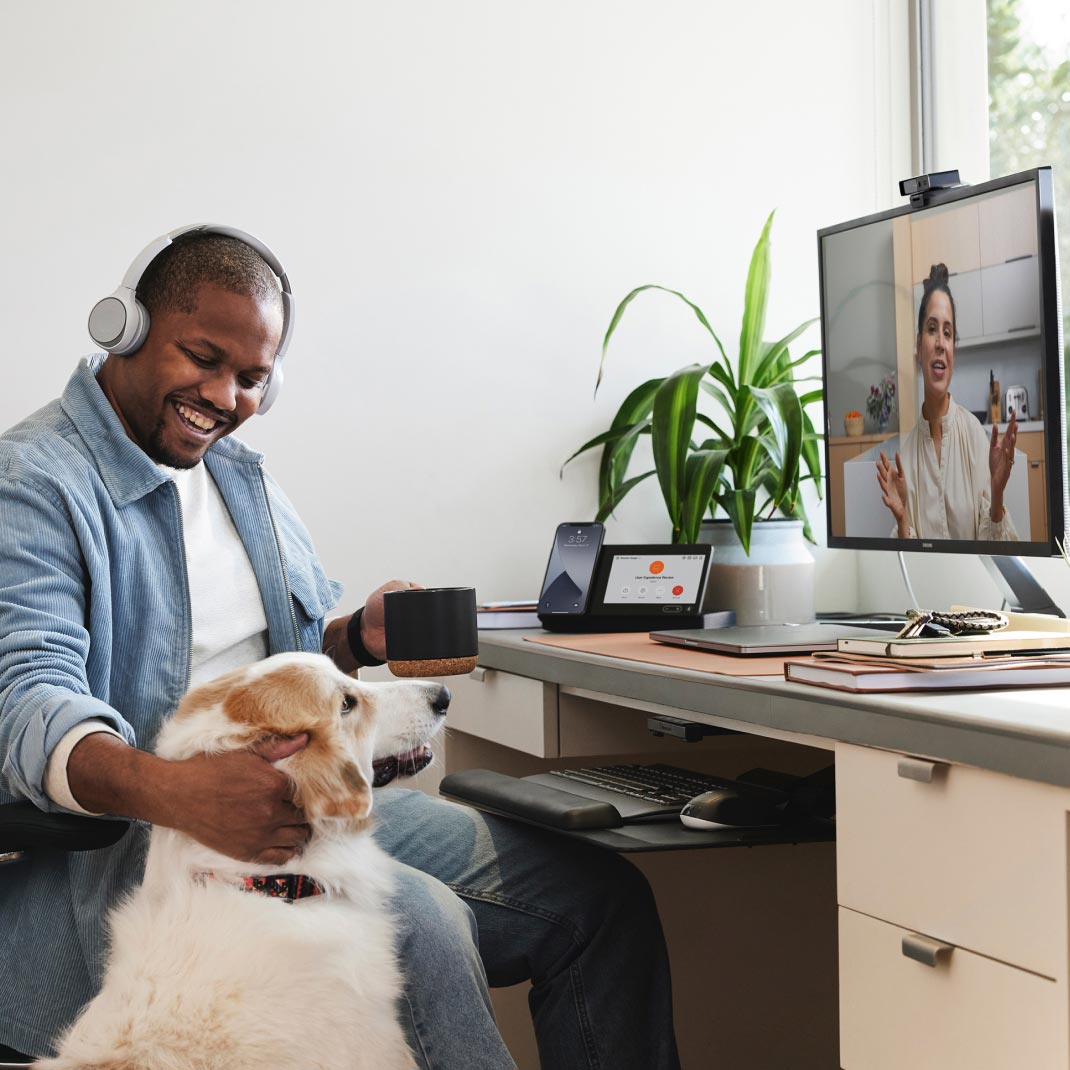 The IT Administrator Guide to Supporting a Hybrid Workplace
Control Hub provides an easy-to-use, intuitive
way to navigate and manage Webex services.
Create a seamless, smarter admin experience.
Understand operations at every level
Get real-time insights into user adoption and engagement, historical quality of service, calling metrics, Webex messaging engagement, and device utilization.
Check in on physical workspaces
Measure devices in use, occupancy, room acoustics, room air quality, temperature, humidity, and room lighting with IoT environment sensors.
Simplify device management
Support your hybrid workforce with seamless device activation, provisioning, and ongoing management for remote teams, office spaces, and anywhere in between.
Easily import and sync users
Keep everyone and everything updated with zero-touch provisioning for any identity provider, whether on-prem or in the cloud.
Explore more ways to manage Webex.
Get Smart: Making a Choice for Analytics & Diagnostics
Control Hub delivers IT with a centralized, single pane of glass capable of supporting all phases of the service lifecycle, from configuration through optimization.
Control Hub Management and Analytics Datasheet
Learn how to provision, administer, and manage Webex.
Control Hub Security and Privacy Datasheet
Control Hub Compliance Datasheet