Mesh Community
Turning coworking spaces into collaboration hubs.
With Webex, Mesh Community transforms coworking spaces into popular hubs for the startup and tech communities to innovate, network, and collaborate.
Mesh Community's transformation at a glance.
Mesh Community leveraged Webex to create incredible collaboration experiences for their diverse, growing clientele in the entrepreneurial community.
Challenge
Design flexible workspaces that meet the needs of everyone from startups to growing businesses to remote workers at large companies.
Solution
Build each Mesh Community location around a suite of Cisco devices offering powerful interoperability and seamless collaboration experiences.
Results
Created vibrant collaboration spaces that adapt to a diverse range of needs and are compatible with the various devices and collaboration tools Mesh Community's members already use.
Mesh Community wanted to establish flexible workspaces where everyone could network and innovate—startups, entrepreneurs, growing businesses, and remote workers from large companies.
Meeting a range of needs
Mesh Community hubs deliver an array of services to a broad cross-section of users. Needs range from quiet individual communication booths to small offices to larger, flexible communal areas such as bars and coffee shops. Mesh Community wanted a suite of technology solutions that would fit seamlessly into all these environments.
Sophistication and simplicity
Mesh Community hubs needed sophisticated communication and collaboration technology that is also simple and adaptable for users. They couldn't afford to limit themselves to a single platform. They required a solution that would work well independently and with other devices and software.
With Webex, Mesh Community was able to build dynamic collaboration spaces with the flexibility and interoperability needed by their diverse community.
Smart hybrid work experiences powered by Cisco devices
Each Mesh Community location is now built around a suite of Cisco collaboration devices that allow people to immediately start co-creating and innovating. For example, the Mesh team has equipped small focus rooms with the Cisco Desk Pro, which gives Mesh members a seamless plug-and-play desktop experience with premium video and visual collaboration. Mesh Community is also piloting the hot desking experience available on Cisco Desk Series devices. This feature can prove valuable in a third space like Mesh Community where it allows visitors to use a device as they would their own.
To further foster in-person and hybrid collaboration, Mesh Community also offers various Cisco Boards for video meetings, digital whiteboarding, and ideation. Additionally, they recently piloted the new Cisco Board Pro, which provides even more flexibility and room intelligence via easy USB-C passthrough, video interoperability, seamless deployment, and enhanced video and audio quality.
Enabling collaboration on any platform at Mesh Community
Cisco devices provide the flexibility to easily connect to other meeting and collaboration platforms via seamless integrations. For example, Mesh Community has deployed a variety of Cisco Room Kit endpoints across their workspaces. These include integrated video bars paired with external flat displays that enable the community to easily join any meeting platform—Microsoft Teams, Zoom, Webex, or Google Meet—in small- and medium-sized rooms.
In addition, all-in-one, single and dual-screen integrated Cisco Room Series and Kits give members an excellent video conferencing experience in any size meeting room. Dual-screen models in particular have proven to be a key enabler of immersive video collaboration, displaying live video and shared content on separate screens to support a truly hybrid work experience.
Hosting vibrant hybrid events
Beyond that, advanced collaboration kits, such as the Cisco Room Kit Pro, support video collaboration in their larger spaces, training rooms, and briefing rooms. Using a three-screen setup in the event space with a wide-field-of-view camera that captures the audience and a separate Precision 60 pan-tilt-zoom camera that provides intelligent views of the presenter, each Mesh Community hub can host in-person, virtual, and hybrid events.
Next-generation collaboration for all
Mesh Community plans to continue adopting the latest Webex technology as it becomes available. This is a major reason people are drawn to Mesh Community: They allow startups and smaller businesses to access and adopt sophisticated collaboration tools that are often only available in larger companies.
Creating thriving coworking hubs for innovation.
Creator of Oslo's first coworking space, Mesh Community now operates a series of next-generation startup hubs throughout the Nordics and is a core member of the region's startup ecosystem.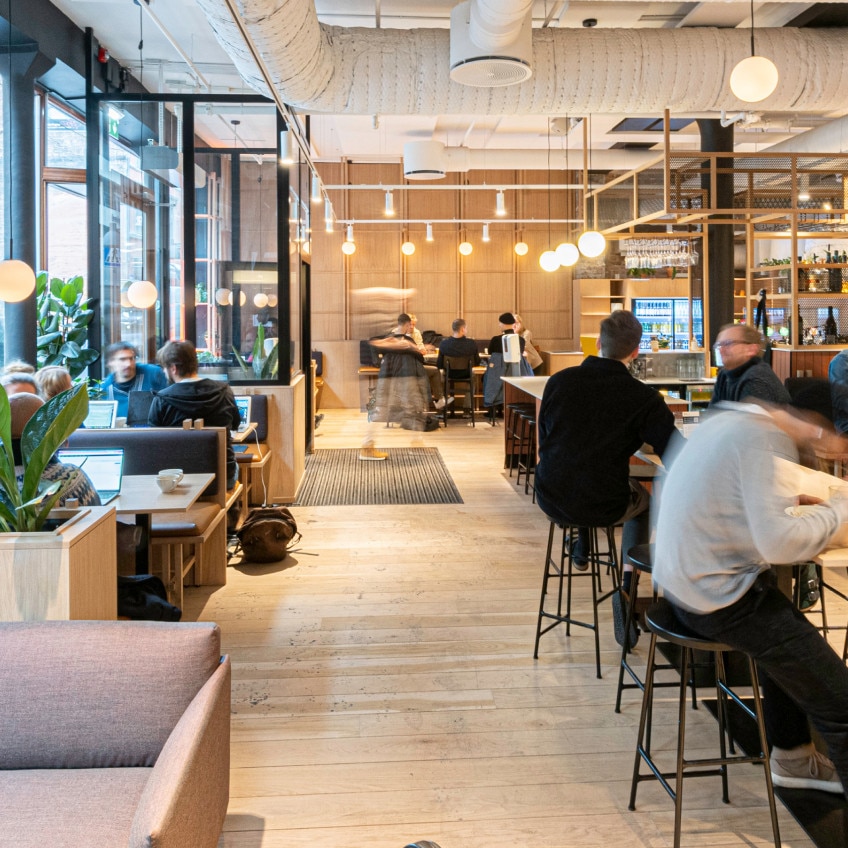 750+ member companies
Hundreds of companies use Mesh Community hubs and services to connect and collaborate.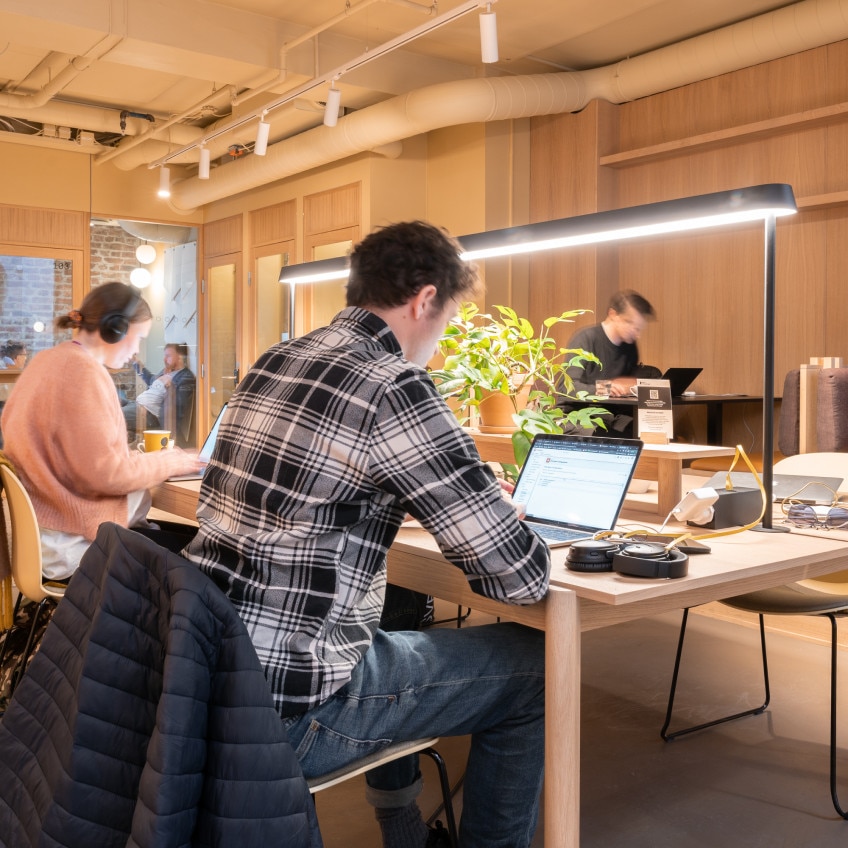 3,800+ members
Mesh Community members range from one-person startups to workers at large enterprise companies.
1,750+ events
Every year the Mesh Community hosts more than 1,750 events at its hubs, including some of the startup scene's most important gatherings.
Webex delivers quality and credibility.
We always knew that advanced video conferencing would be a major requirement. We wanted to make it clear to members that our facilities would be world-class. Webex brings that credibility.
Cisco devices provide a quality experience. They enable users to easily connect to people on other meeting platforms.
This is more than video conferencing. These are hugely important moments in the life of a startup. Webex ensures this is a seamless, high-quality experience.
We started by fostering a culture where people help each other and 'pay it forward.' That includes a physical space and also a digital space. We want to break down barriers to a level of simplicity, and Webex helps us do that.