Secure collaboration for the Department of Defense.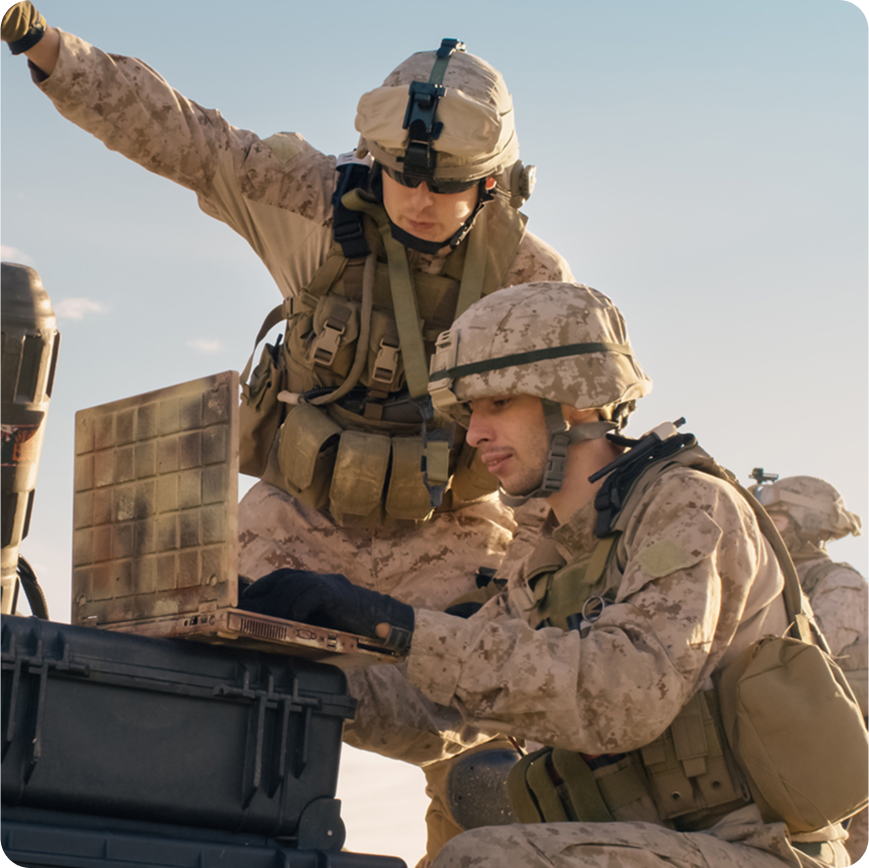 Webex for Defense in Microsoft Teams
Learn how easily Webex for Defense HCS-D Calling can integrate into your Microsoft applications.
Secure Communications from HQ to Battlefield
Discover how Webex for Defense, a market-leading, DOD IL5-certified collaboration solution, can help you achieve your mission objectives.
Modern technology features.
Features with the reliability, simplicity, and security the DOD demands.
Calling
Reliable, secure, and scalable call control and session management with integrated collaboration infrastructure for voice and video calling, messaging, and mobility.
Meetings
Scalable and intuitive meetings with voice, video, desktop sharing, and whiteboarding, accessible from desktop, room, or mobile devices.
Messaging
Instant messaging and file and desktop sharing enhance productivity. See live availability with presence awareness and connect instantly to colleagues, partners, and customers.
Desktop devices
A broad portfolio of voice and video-ready devices designed to enhance productivity allow more effective collaboration for your missions.
Cisco IP Phones
Plug and play with simplified provisioning to get users quickly up and running with phones that have the features you want and security you trust.
Security
Extensive resources and controls form an accredited cybersecurity solution with FIPS 140-2 encryption, multifactor authentication, and 24/7/365 monitoring.
Survivability
On-prem and cloud deployments provide survivability to meet Department of Defense operational, compliance, and security requirements.
Always on
Scalability, agility, and efficiency of a resilient secure architecture assures mission-critical services will always be available and operational.