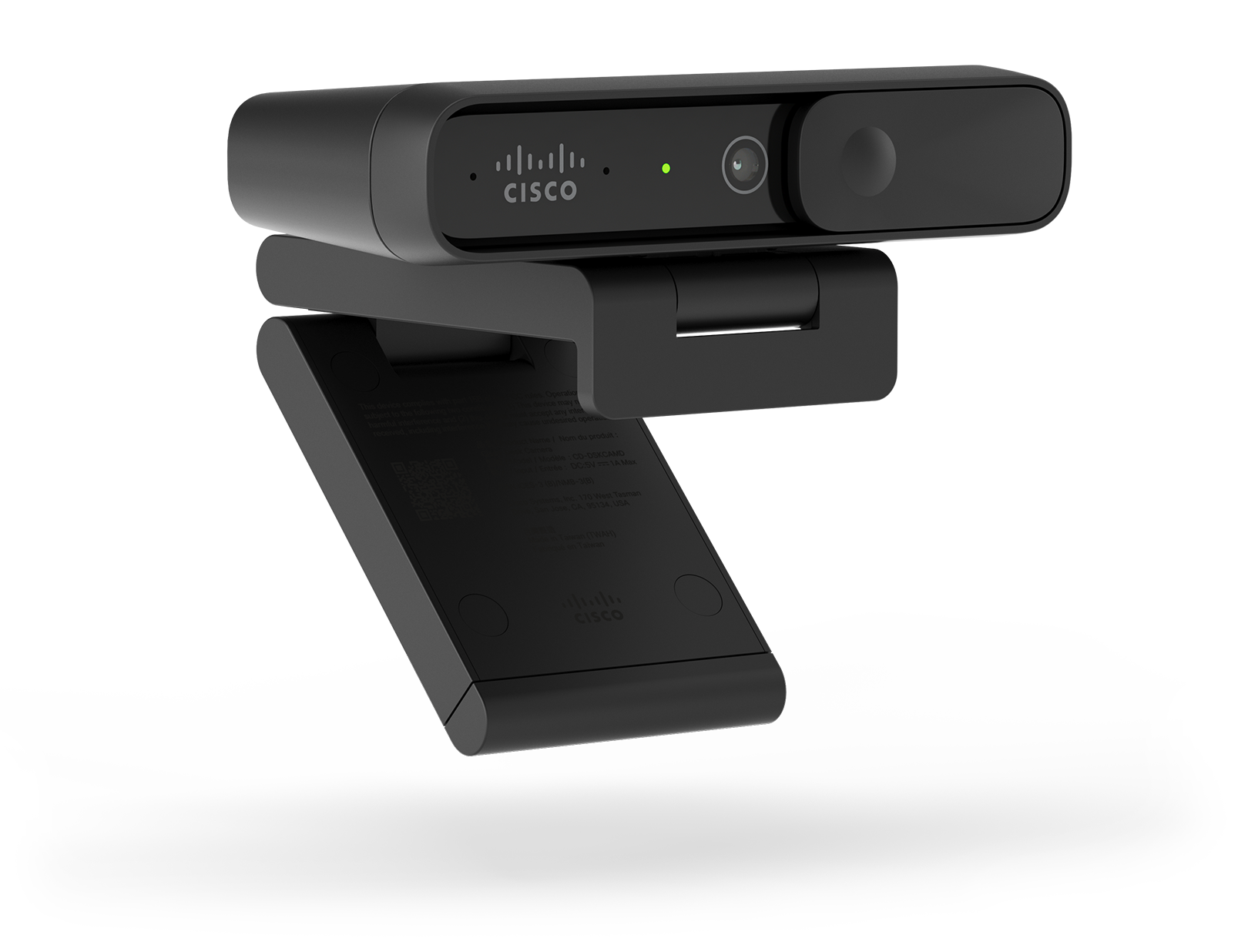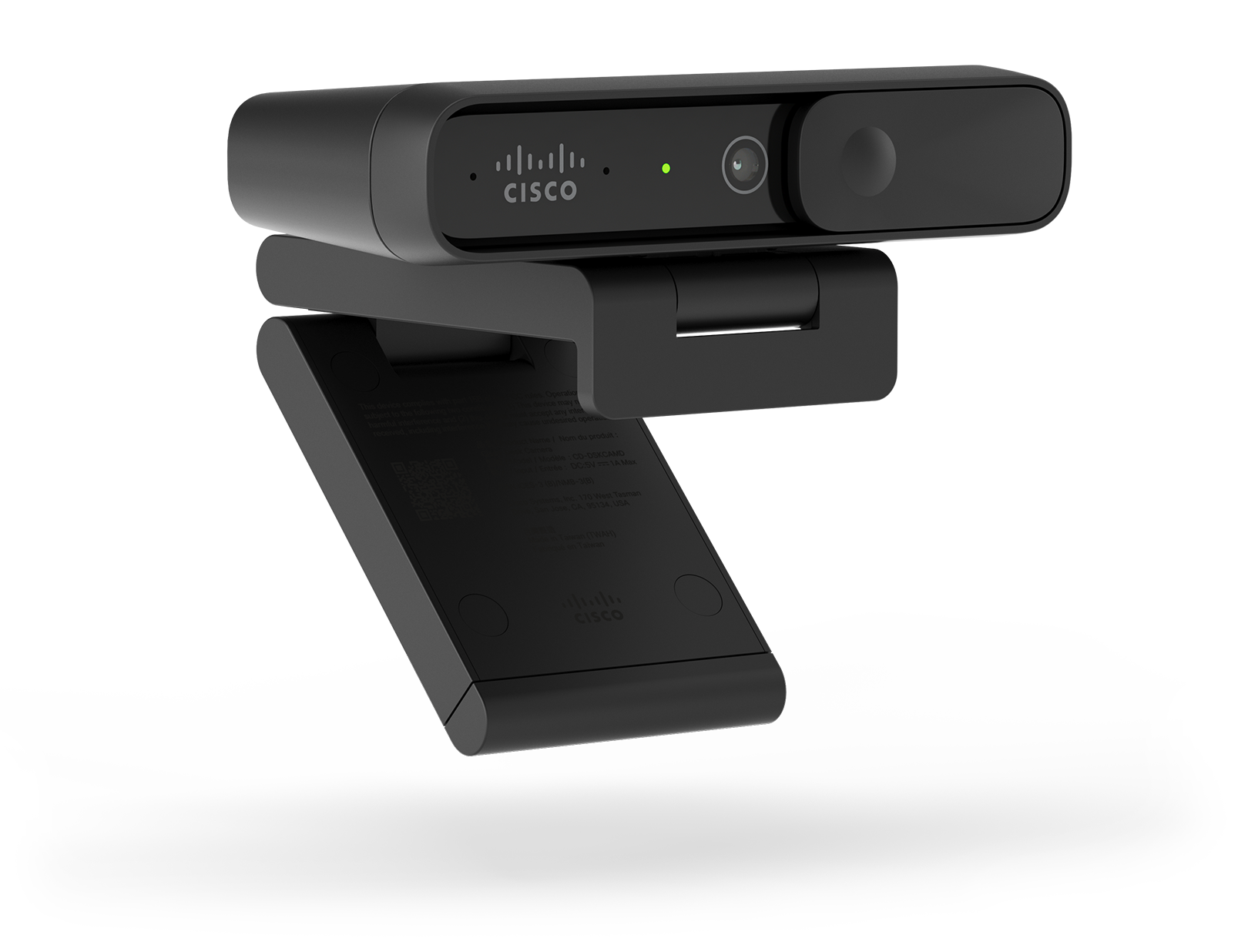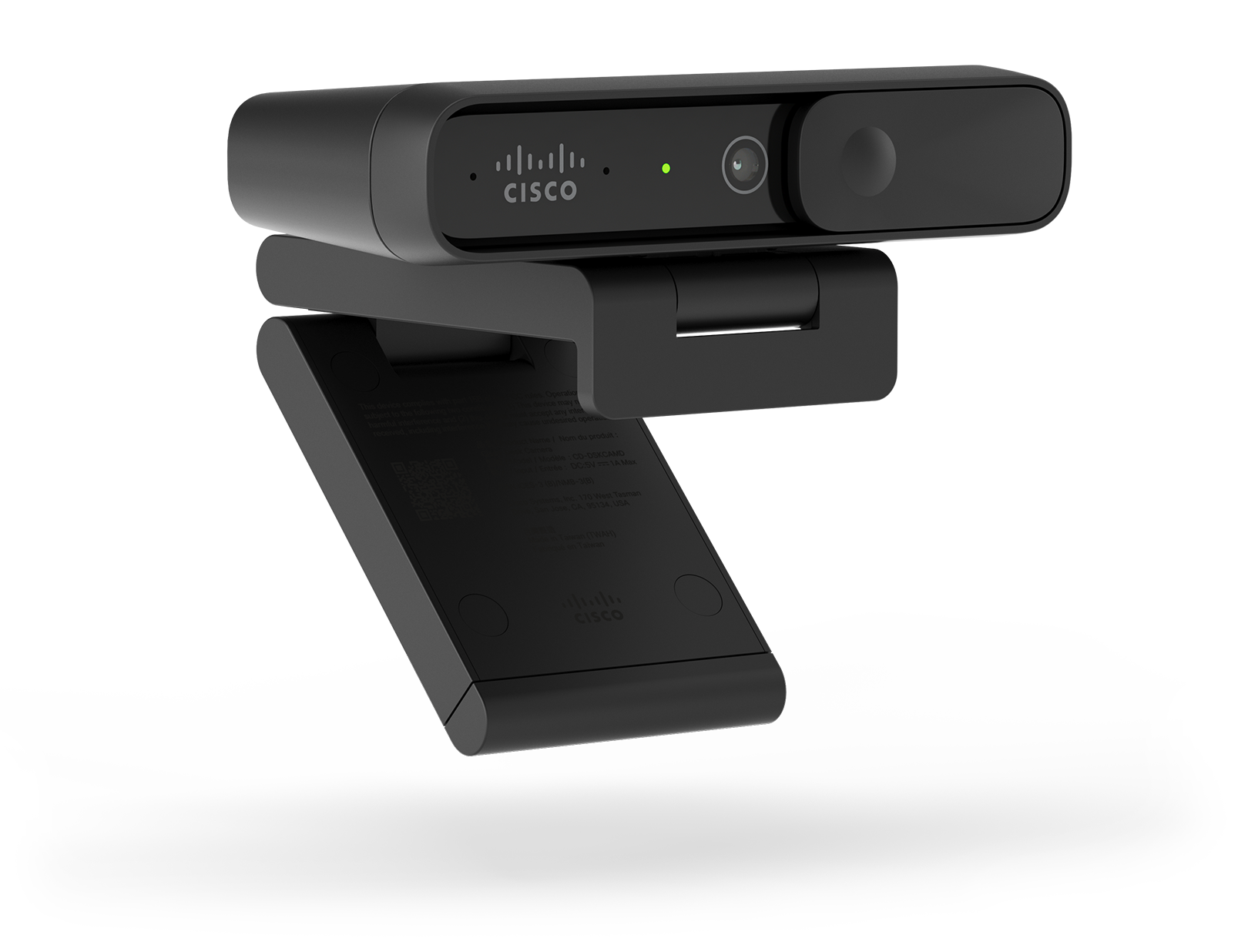 8MP image sensor
1080p max resolution
All voices heard. Everyone's included.
Two omni-directional microphones for speech pickup
Advanced noise reduction blocks out background noise
Adjust audio settings in the Desk Camera App or directly in the Webex App
Easy setup, compact size, and robust capabilities
Crafted for portability, quick mounting, and ease of use, you can take your webcam with you wherever you go. An elegant camera LED indicates when the device is active so you'll never have to wonder if your video is on.
Customize your settings to get the perfect picture
Own your video experience with the Cisco Desk Camera App. Manually adjust your camera settings, add presets, record videos, take snapshots and more.
One dashboard to manage all.
Simplified device management.
Monitor
View inventory and active devices on your network.
Support
Remotely configure, update firmware, and troubleshoot from anywhere.
Analyze
Get adoption and usage analytics to quantify your investment and optimize deployments.
An affordable option for every workspace.
From schools to telecom giants.
If you're looking for a plug-and-play video conferencing device specifically designed for professional meetings, the Cisco Webex Desk Camera is an excellent choice.
Webex offered a competitively priced, complete solution for schools that met all our criteria.
Webex is a critical component of T-Mobile's collaboration ecosystem and helps us deliver on our brand promise of delivering outstanding wireless services to our customers.
First-class video conferencing for everyone, on any platform
Designed for hybrid work, the Cisco Desk Camera 1080p is a cost-effective, scalable solution that brings high-quality video conferencing to the desktop, allowing you to use the meeting apps of your choice.
Technical specifications.
The camera you want. The details you need.
Video features
HD USB camera
Resolution and frame rate up to 1080p at 30fps
8MP image sensor
Supports excellent video in various light conditions
83° diagonal field of view
4x digital zoom
Auto-focus
Auto exposure
Auto brightness and white balance
Built-in video privacy shutter supports video mute and unmute
UVC1.1
Supports YUY2/NV12/MJPEG video format
Audio features
High quality 48kHz audio
2x omni-directional, stereo microphones with background noise reduction
ML-based noise removal when using the Webex App
UAC1.0
Mounting and design
Active LED indicator
Elegant and compact plastic housing
Multiple placement options with camera clip and tripod screw thread
Can be mounted onto laptop, external monitor, or tripod
Easily connected to a personal computer over USB-A
Includes USB C-to-A cable for flexible PC connection
Camera Control
Camera controls via the Desk Camera App, with dynamic adjustment of settings based on connected camera model, including camera settings, virtual backgrounds, audio adjustments, presets, firmware upgrades, and more
Device Management
Enables easy device management, monitoring, troubleshooting, and analytics for administrators in Control Hub
Reports device inventory to Control Hub via the Webex App
Security
Image authentication
End-to-end encryption on meetings and calling in the Webex App
Privacy shutter
Platform Support
Supports the Webex App on Windows and Mac OS
Compatible with other commonly used meeting or cloud video applications (including Microsoft Teams, Zoom, Google Meet, BlueJeans, and more)
Ports and dimensions
USB-A port
Physical dimensions (H x W x D)

36.74mm x 67.65mm x 88.13mm (including clip)

Weight
Optimize your experience.
Secure and managed. Everything's under your control.
Smart camera controls
Use the Camera App on Windows and MacOS for video recording, camera control, basic and advanced camera settings, firmware upgrades, and troubleshooting, all at your fingertips.
Secure by design
Fully encrypted platform, authenticated device firmware, and built-in privacy shutter to keep your collaboration safe.
Managed via Control Hub
Use Control Hub as a single dashboard to monitor, troubleshoot, and analyze IT assets.
Find the right Cisco Desk Camera for you.
Cisco Desk Camera 1080p

Cisco Desk Camera 4K

Learn more

Carbon

Color

Carbon, Platinum

Color

1080p

Max resolution

4K

Max resolution

No

Automatic framing

Yes

Automatic framing

30

Max frames per second

60 (1080p)

Max frames per second

83°

Max field of view

81°

Max field of view

8MP

Image sensor

13MP

Image sensor

4x

Digital zoom

10x

Digital zoom

Yes

Auto-focus

Yes

Auto-focus

Yes

Auto Light correction

Yes

Auto-light correction

Yes, dual stereo mics

Noise cancelling, built-in microphones

Yes, dual stero mics

Noise cancelling, built-in microphones

No

IR sensor

Yes

IR sensor

No

Occupancy detection

Yes

Occupancy detection

No

Face recognition

Yes

Face recognition

USB-C

Ports

USB-C

Ports

1x (USB-C to USB-A)

Cables included

2x (1x USB-C to USB-A, 1x USB-C to USB-C)

Cables included

Plastic

Housing

Aluminum

Housing

Yes

Privacy shutter

Yes

Privacy shutter

Yes

Shutter clip with tripod screw

Yes

Shutter clip with tripod screw

Yes

Controls via Desk Camera App

Yes

Controls via Desk Camera App

Yes

Controls via Webex App

Yes

Controls via Webex App

Yes

Management via Control Hub

Yes

Management via Control Hub
Designed for a
sustainable future.
We've designed the Cisco Desk Camera 1080p to support the circular economy by streamlining the packaging, replacing plastic containers with fiber-based material, removing printed manuals from the box, and manufacturing the device for easy disassembly and recycling.
Reimagine your workspace.
Jump into an immersive workspace experience and tour the latest innovations powering hybrid work.
More from Webex.
Browse our devices to augment your hybrid work experience.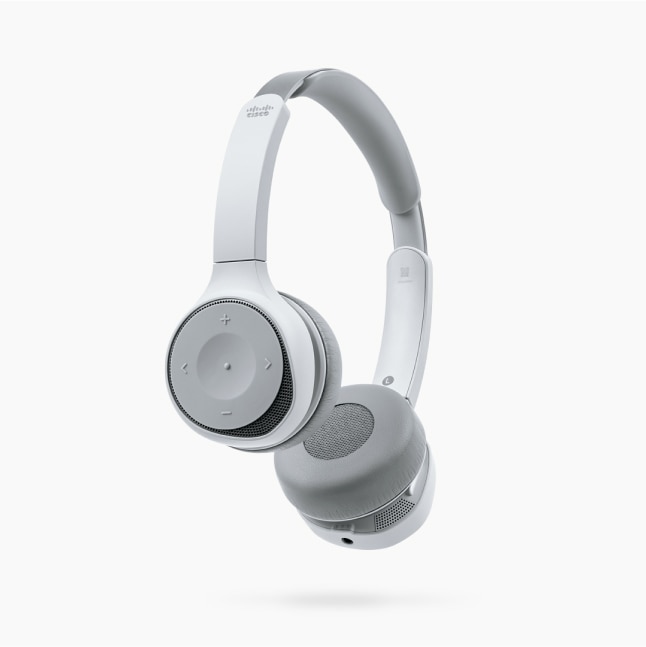 Your journey to effective remote work starts here.
Everything you need to equip remote and hybrid teams.
Device Guide for Remote Work
There's no one-size-fits-all approach to remote work. Read this guide to see how you can effectively support the various workstyles in your organization.
The State of Remote Work
Global research explores the challenges and benefits of remote work, as well as the technology knowledge workers need to be successful when working from home.
The path forward for your remote work journey
Explore this infographic to discover how to equip remote workers with the right tools for the job.
Cisco Suggested Resale Price (CSRP) shown are a Target End Customer Price and are dependent on the specific offer model/configuration. CSRPs are provided for guidance and planning purposes only and may vary by country/region. This is not a binding offer from Cisco. Price does not include optional hardware accessories or Cisco Supported Services.