How to achieve hybrid work success.
Download this eBook for future-looking solutions for remote and hybrid work.
As we begin to emerge from the global pandemic, one thing is certain–the future of work has been changed forever. Organizations are now looking to pivot out of remote work as a necessity and move to hybrid work by design.
Find out what it takes to be successful.
This eBook helps decision makers identify the right hybrid work solution for their needs. It explores five essential elements of a hybrid work solution and the key characteristics that will be critical to consider as they venture into this uncharted territory.
FREE eBook
The Future of Work is Hybrid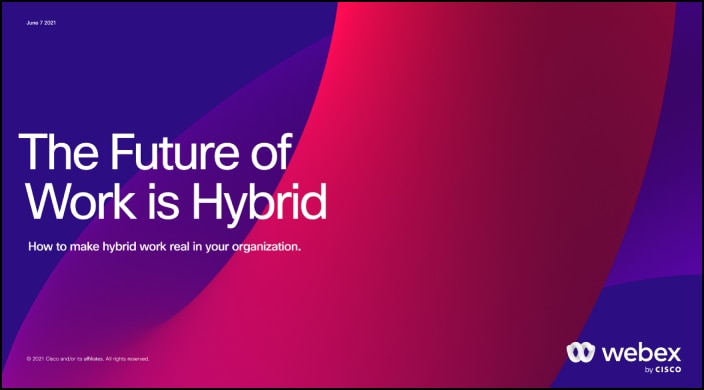 Download eBook