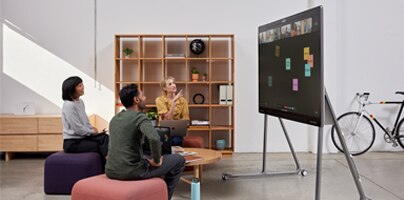 What do employees really want from the office? New research shows how to make the office worth the commute.
View Infographic
Return to Office
Welcome to the
new office experience.
The office is
evolving.
Make it a meaningful part of your hybrid work ecosystem—a place where your team wants to spend time, where in-person and virtual collaboration merge effortlessly.
95%
desire to return to the office for team building, collaboration, and connection with peers.
1 in 3
are concerned about their ability to collaborate with remote colleagues.
97%
want their organization to implement changes to make the office safer.
Design the ultimate collaboration hub.
Give employees a central space for meaningful collaboration that blends the best of in-person and virtual.
An office built for intelligent, inclusive teamwork
Merge physical spaces with virtual experiences for great collaboration, no matter where people are working.
Learn More
Workspaces that prioritize well-being
Leverage technology to create an office environment that keeps employee well-being front and center.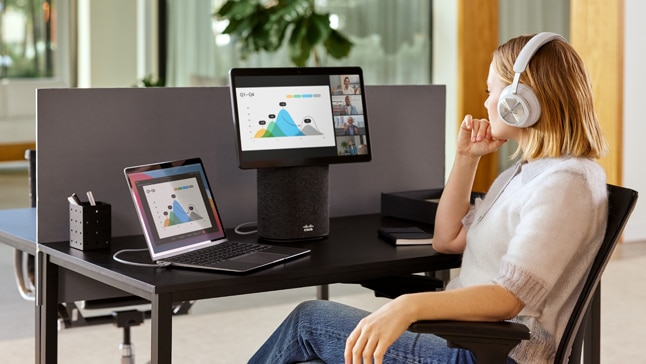 An intuitive, personalized office experience
Enable frictionless hot desking and room booking so people can easily plug in and start being productive.
Watch Video
A workspace for every workstyle.
Create and collaborate.
Keep innovation flowing with spaces designed for collaboration and co-creation.
Hot desking without
the headaches.
Find perfect focus with frictionless, personalized hot desking.
Reimagine your
workspace.
Tour the latest innovations powering hybrid work and see how you can
turn any space into a productive workspace.
Join any meeting, anytime.
With Webex devices, you can experience exceptional video conferencing and co-creation on any meeting platform.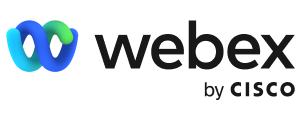 Webex
MIcrosoft Teams
Zoom
Google Meet
Empower inclusivity and productivity.
Welcome your team to a space built for getting things done together.
Focus and collaborate
Build spaces optimized for focus work and collaboration, equipped with the tech they need to make that happen.
Include everyone
Design meeting rooms so everyone's seen and heard, whether they're in the room or remote.
Remove distractions
Eliminate distractions in shared office spaces with devices that offer intelligent features like noise removal and virtual backgrounds.
A workplace that prioritizes well-being.
Give your team peace of mind with technology to support it.
Devices that bring hybrid workspaces to life.
Beautiful devices that gather everyone together for world-class collaboration experiences, in the office, at home, or on the go.
Webex Suite. Purpose-built for hybrid work.
In the office or remote, keep everyone connected with the unified suite for hybrid work that includes meetings, calling, messaging, events, polling, whiteboarding, and market-leading AI.