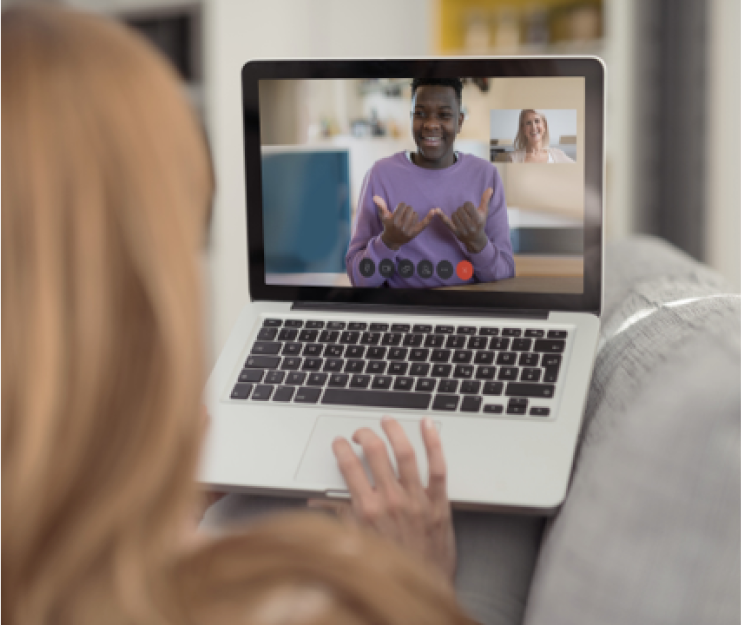 Meetings that work for everyone
Webex for the deaf and hard of hearing
In a physical meeting, you're able to see each other, take notes, talk, share content, and use a whiteboard. In a virtual meeting, you can do all those things - just a little differently.
Use these tips to create the collaboration experience that's right for you.
"Pin" your interpreter
By default, Webex displays the video of whoever's speaking and switches as others begin to talk. However, hosts can "pin" anyone's video, so they always show regardless of who's speaking.
When working with sign language interpreters, pin their video, so you can always see what's being discussed.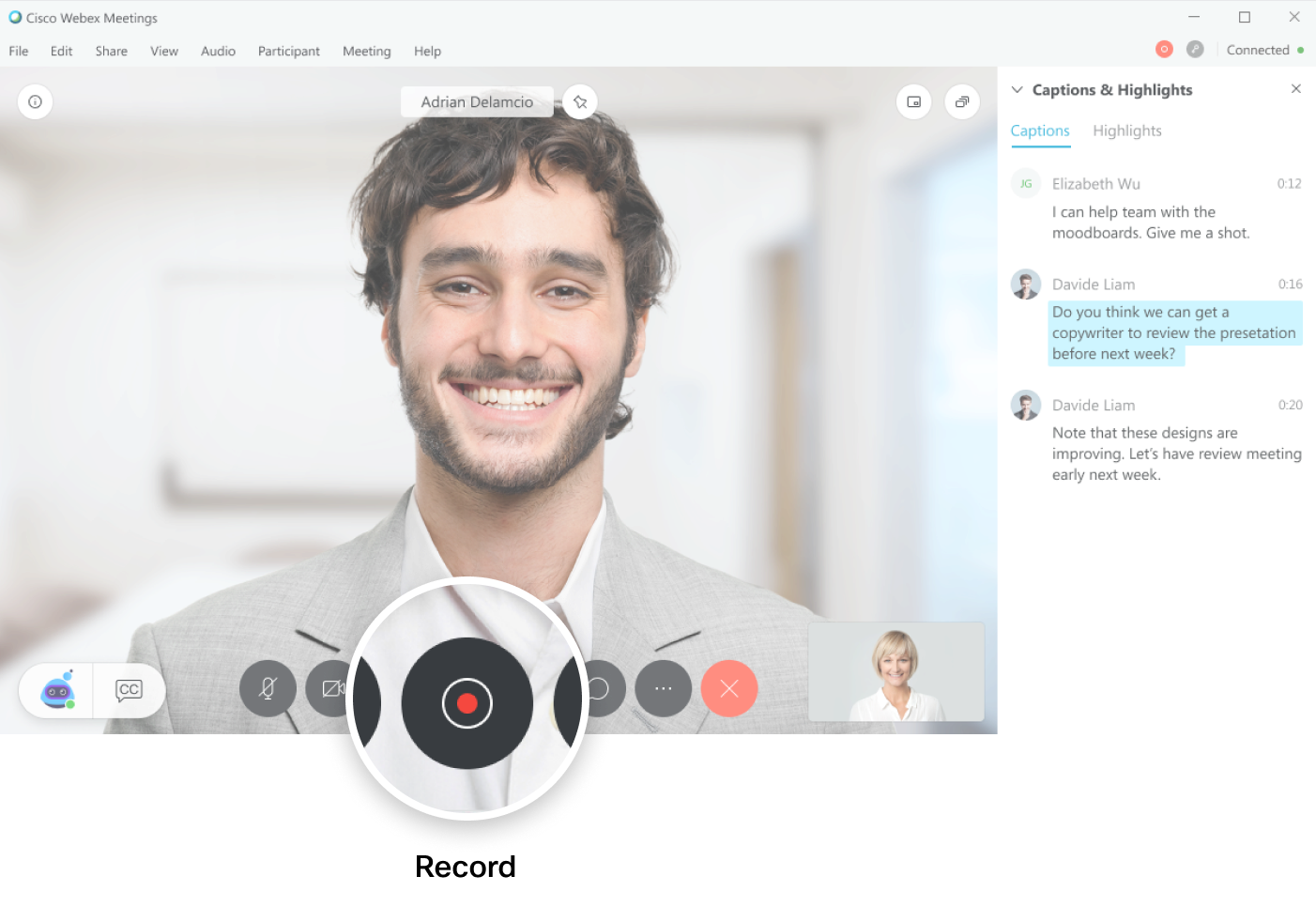 Access recordings and transcripts
Recording a meeting is a great way to refer to what was said or catch up on anything you missed. To start recording, the hosts can click the record button in the control bar. Also, hosts can create transcripts for recordings automatically from their Webex site preferences.
Now, you and other attendees can go back and watch meeting recordings with transcripts, so no one misses a thing.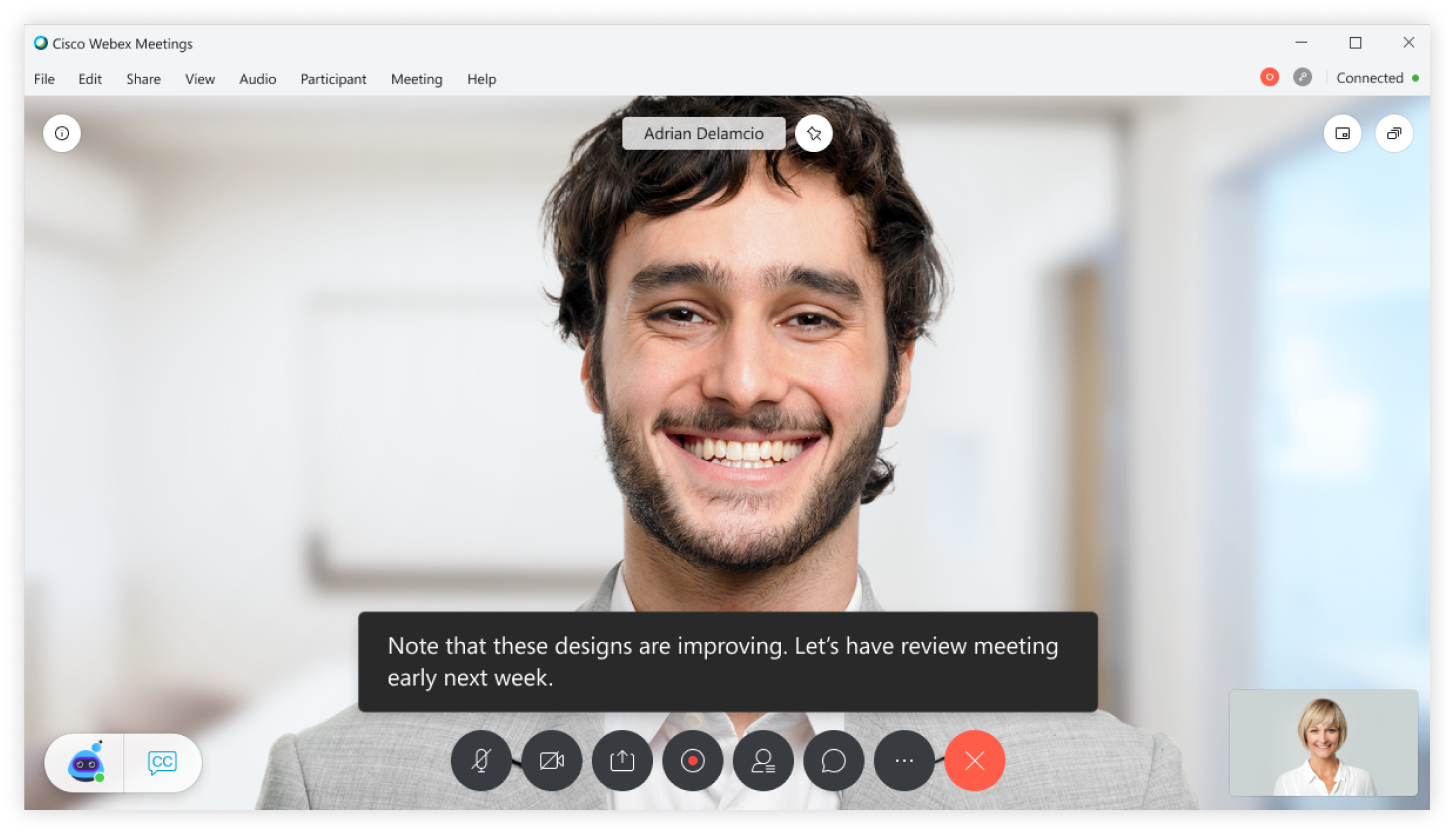 Enable closed captions
Another way to make your meeting accessible to everyone is to turn on closed captioning. Webex Meetings, Webex Events, Webex Training, and Webex Support all offer a media viewer window that can accommodate third-party captioning services. All the transcriptions will be available for everyone to see in the Webex Media View panel.
If someone is available to transcribe your meeting in

real-time

, you can assign them as the "Closed Captioner".
Change your layout
Keeping your sign language interpreter front and center is vital for you and fellow deaf or hard of hearing guests. You can pin the interpreter's video, so when a presenter start sharing content, the interpreter remains visible.
Keep interpreters in view by changing your layout. We recommend using the "Active Speaker and Thumbnail" or "Grid" view, which allows you to share content while keeping your interpreter visible.