Delivering the future of
customer experience.
Four Journeys, One Destination: The Cloud
Industry experts McGee-Smith Analytics explore the unique journeys of four customers who chose Webex for their cloud contact center solution.
A next-generation platform for any size contact center.
Fully customizable and ready to scale
Our out-the-box ready—yet fully customizable—platform allows extensive scale and performance.
Flexible, streamlined interface
Supercharge agents with a user-friendly desktop equipped with full customer interaction history and built-in Webex collaboration tools.
Open APIs for ultimate customization
Get the ultimate customization flexibility with open API accessibility and integration with CRMs and other business applications.
One secure collaboration portfolio
Bring agents and subject matter experts together with messaging, meetings, and calling tools for collaborating on customer engagements.
Designed for customers and agents alike.
Let customers choose how they connect with you.
Create easy, digital-first experiences that feel like customers are messaging a friend. You can add a self-serve option, too.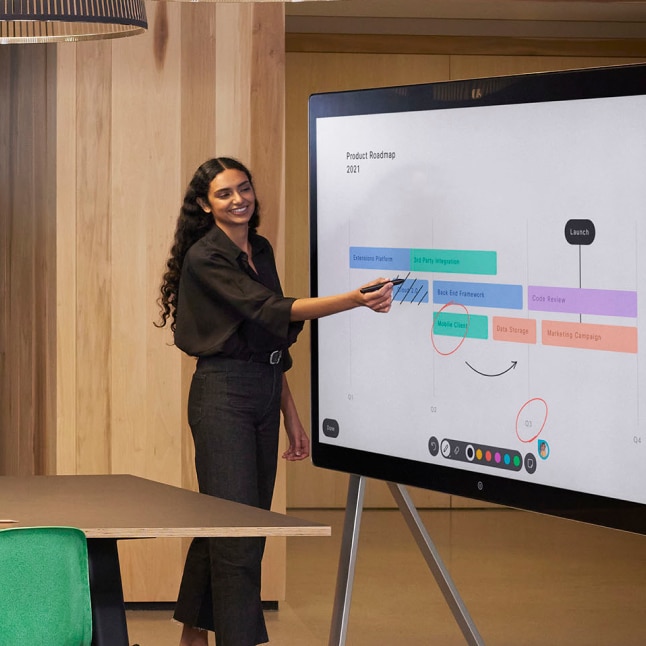 Empower agents with more intuitive tools.
Give agents instant access to your team of experts right from their agent desktop, as well as a full customer history to personalize how they help.
Leading the industry in cloud contact center solutions.
We keep innovating agent and customer
interactions—and the difference is clear.
Total Economic Impact (TEI) of Webex Contact Center
Forrester Research conducted a quantitative TEI study to examine companies' potential ROI when they switch to Webex Contact Center.
Title: Five essentials for exceptional customer experiences
Industry analyst Sheila McGee-Smith and Cisco Contact Center VP/GM Omar Tawakol discuss the future of customer experience.