Email Is Out, Team Collaboration Platforms Are In
Latest Trends and Why Webex Is a Team Collaboration Leader
Team collaboration platforms are for everyone—remote workers, office employees, frontline staff, and yes, even virtual agents. No matter where you work, your hybrid teams need an easy, intuitive way to stay connected—and email just won't cut it anymore. That's why businesses are turning to all-in-one team collaboration platforms for real-time communication—from messaging to video conferencing and more.
In this report, Aragon covers the latest developments in team collaboration, important features to look for, and why Webex was identified as a market leader.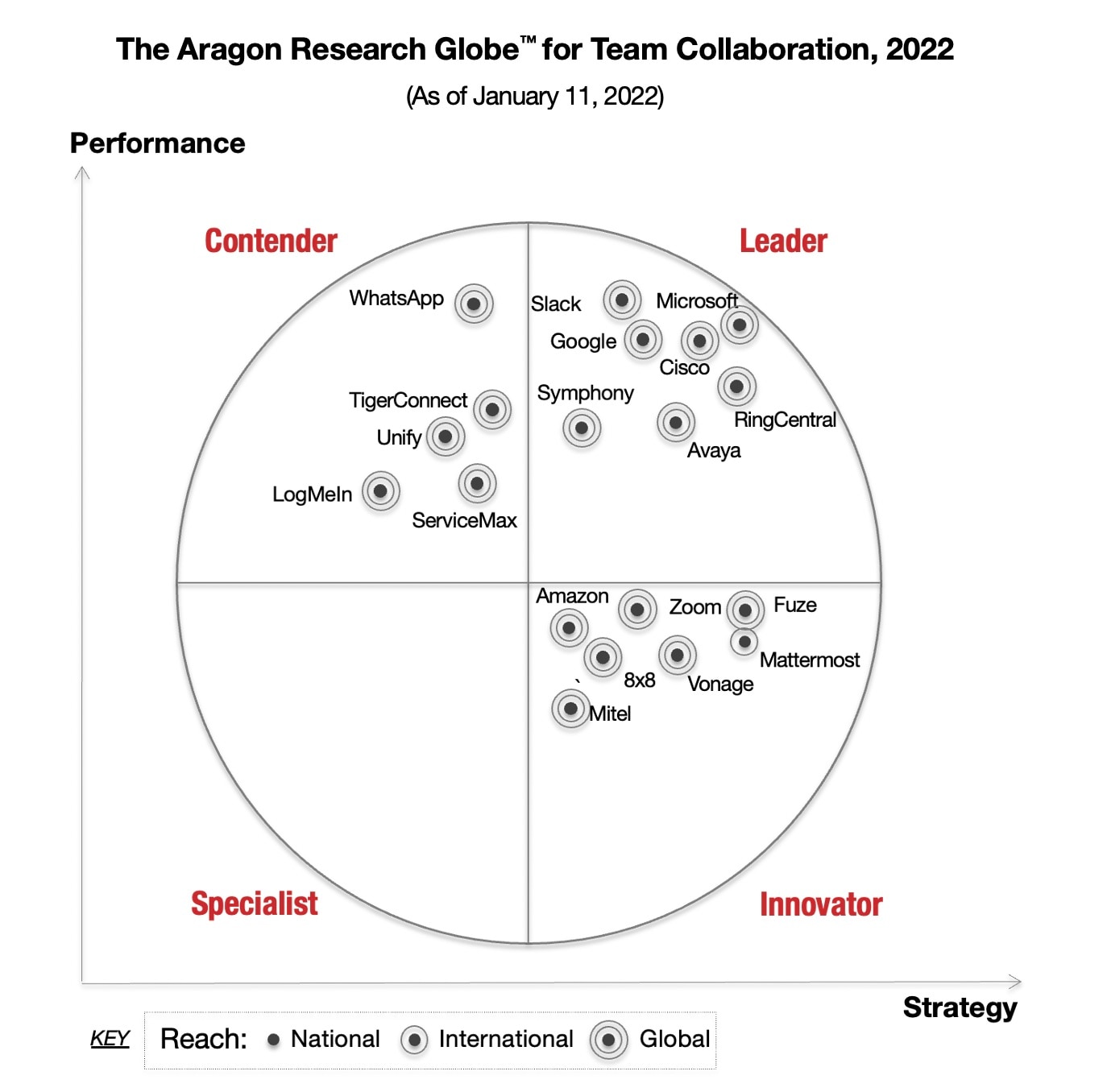 Copyright © 2022 Aragon Research Inc. And/or its affiliates. All rights reserved. Aragon Research and the Aragon Research Globe are trademarks of Aragon Research Inc.
Aragon Research does not endorse vendors, or their products or services that are referenced in its research publications, and does not advise users to select those vendors that are rated the highest.
Aragon Research publications consist of the opinions of Aragon Research and Advisory Services organization and should not be construed as statements of fact. Aragon Research provides its research publications and the information contained in them "AS IS," without warranty of any kind.