Webex
Government
Solutions
Collaborate with security you can trust.
Webex government solutions are designed for public sector organizations around the globe to securely stay connected through calling, meetings, and messaging—whether in the office, working remotely, or on the go.
Flexible collaboration platforms with government compliance.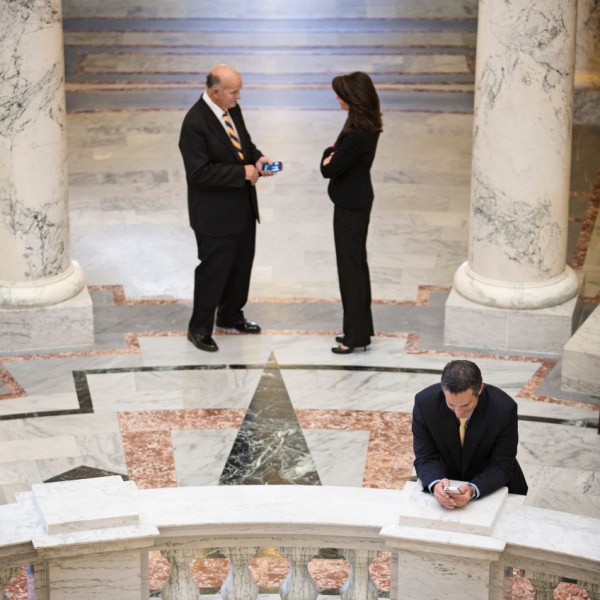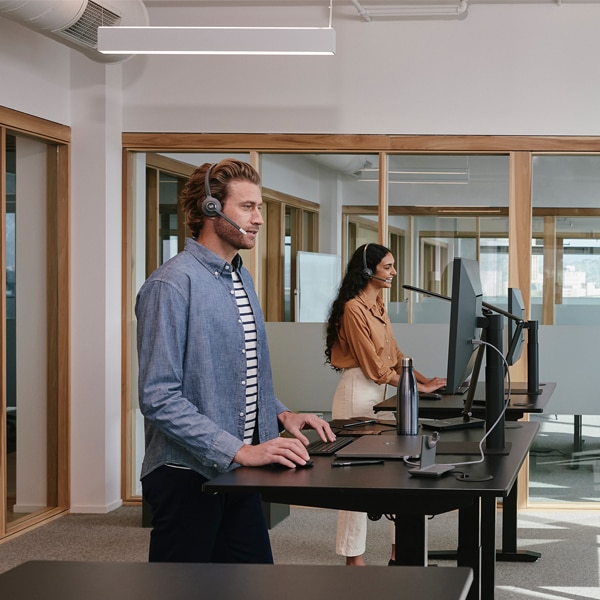 Webex Contact Center Enterprise for Government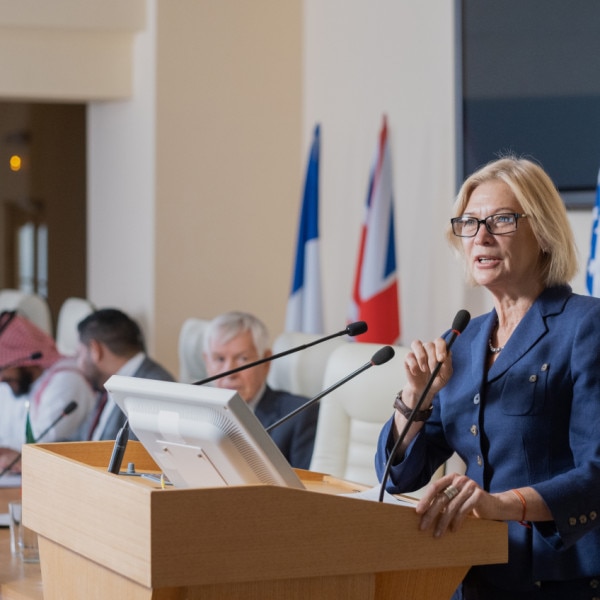 Do exceptional work, anywhere.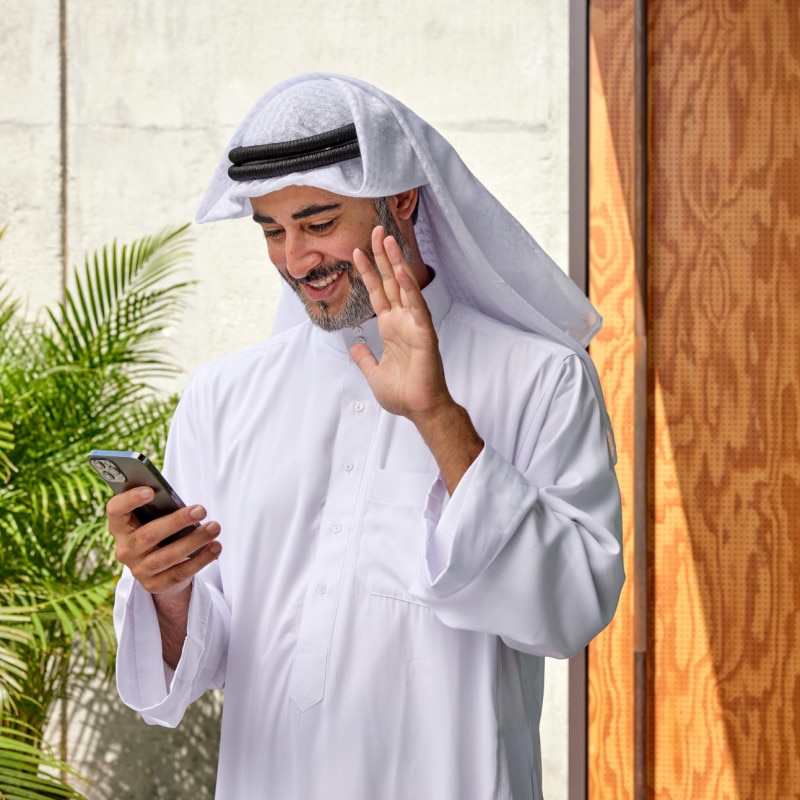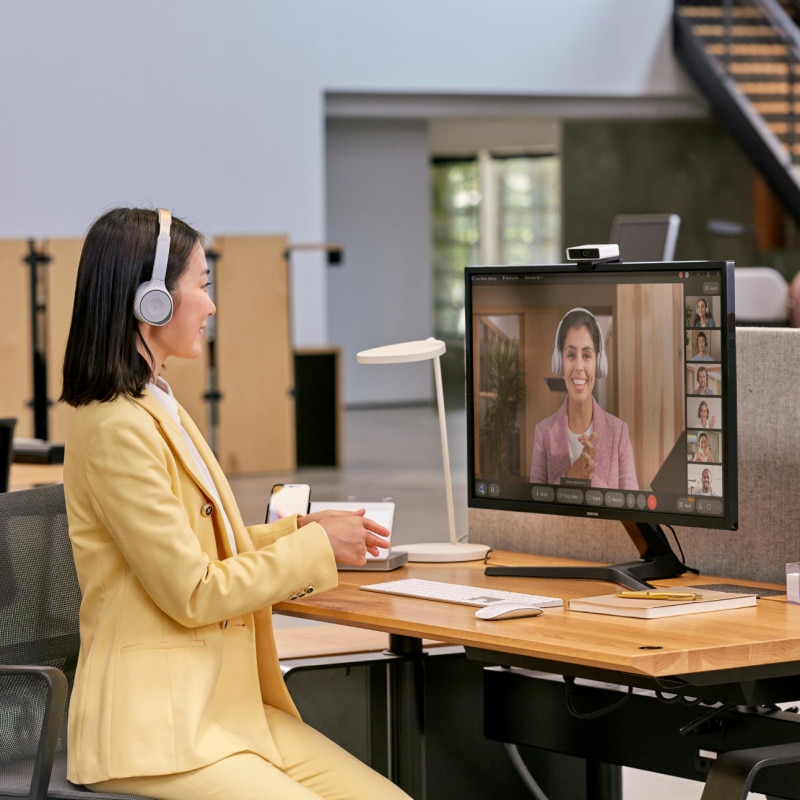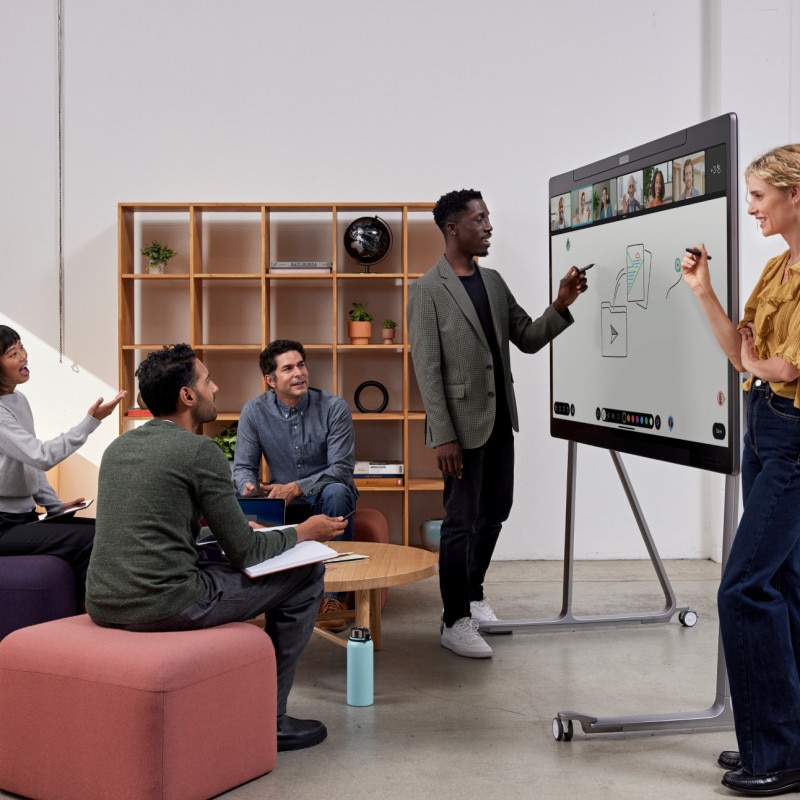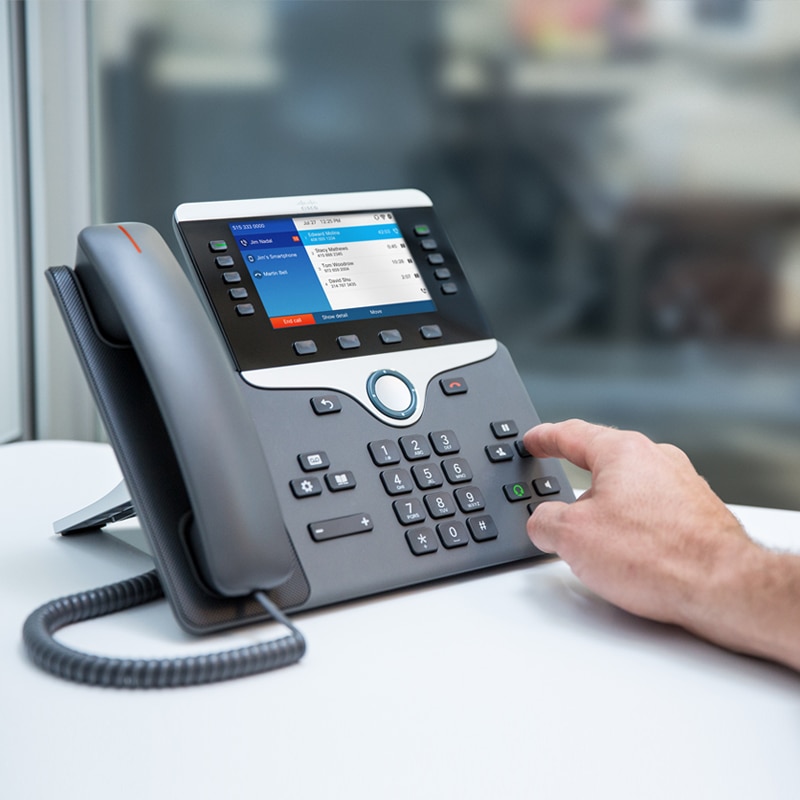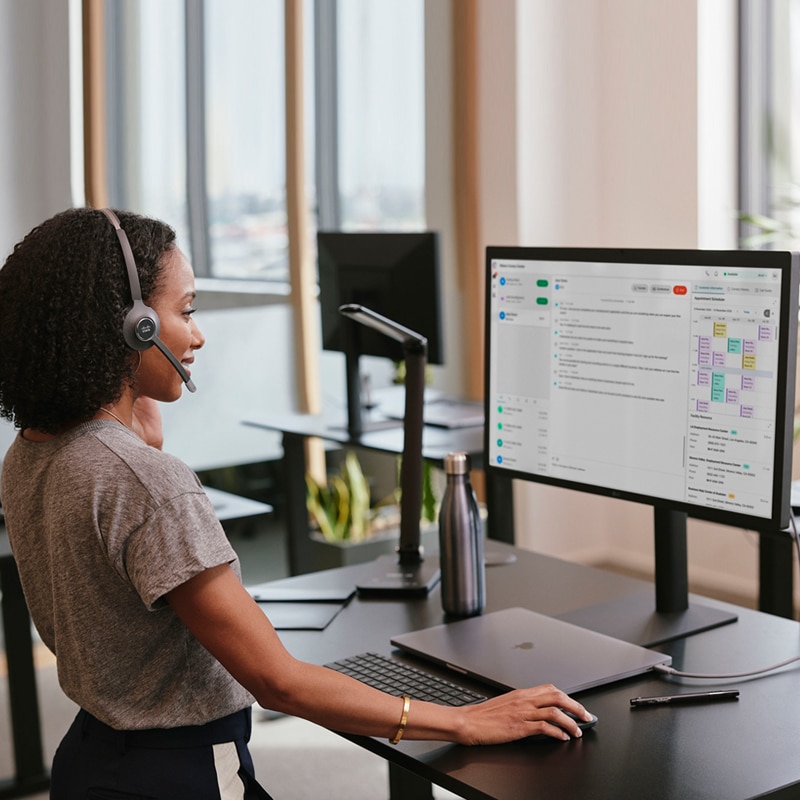 Transform your organization.
Stay connected
Communicate with everyone in your organization, across agencies and institutions, and with contractors. Press one button to connect one-to-one or one-to-thousands.
Simple and secure
As simple as the apps your kids use, but with enterprise-grade security. U.S. FedRAMP-authorized and DISA Impact Level 5 solutions are available.
Calling, video, and voice
Bring Cisco endpoints into your meeting rooms or onto your desk with high definition audio and video.
Efficiency and productivity within apps
Utilize Webex integrations with calendars, Microsoft Office, Google ECM, and many other government applications.
Powerful management controls
The Webex Control Hub gives IT admins security, visibility, and control—and can protect users even when collaborating outside of your organization.
Extended security options
Cisco offers extended security options including Cisco Cloudlock and Cisco Talos ClamAV anti-malware.
Global and country specific compliance.
Have confidence that government communications are authorized and compliant. Data residency keeps your private information within your country or region.
The most advanced security.
With extensive security and privacy for meetings, messaging, events, and file transfers, Webex government solutions protect user identities, content, applications, and devices on all fronts. Features include:
True end-to-end encryption for messaging and meetings
Commitment to data privacy including privacy data sheets, data maps, and master data protection agreements
Data loss prevention policies that follow users beyond company lines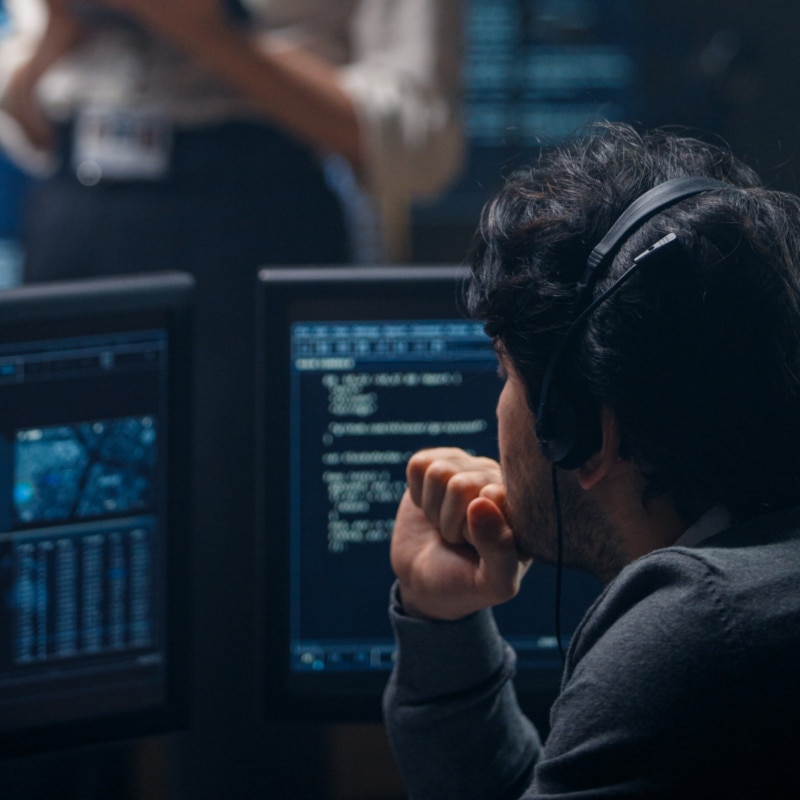 One powerful and intuitive management tool.
With powerful and easy-to-use management interfaces, Webex government solutions allow for flexible, secure, and inclusive collaboration experiences, and provide access to the most advanced insights and troubleshooting capabilities available. Agencies can take advantage of:
Simple, automated user onboarding
Individual device management and workspace optimization
Diagnostics and proactive alert capabilities
Enterprise health and readiness assessments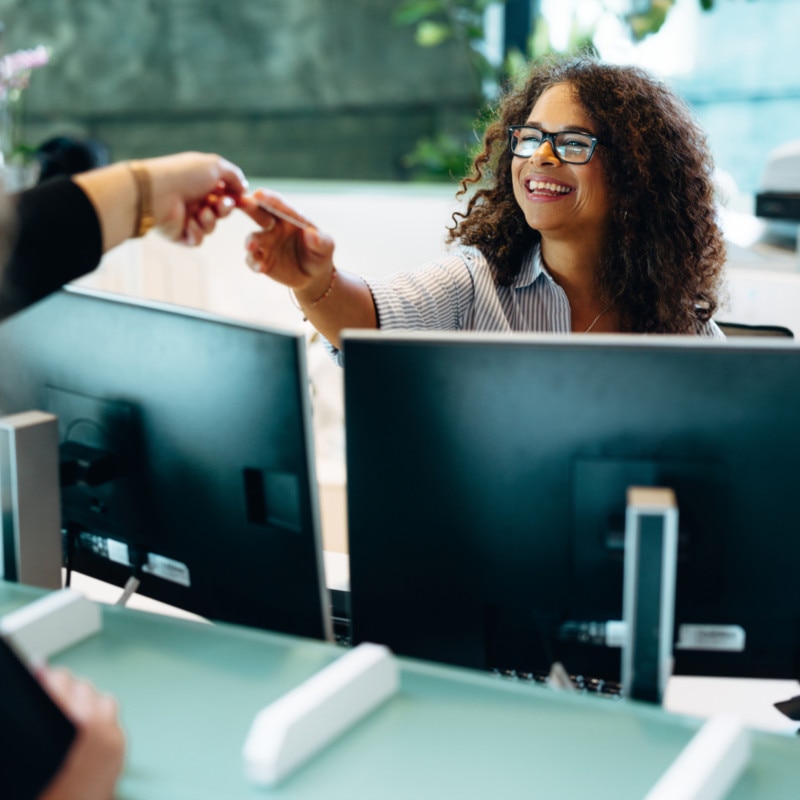 Devices that support your mission.
Webex devices seamlessly integrate with Webex government solutions to enable highly collaborative and flexible hybrid work environments, while retaining the highest levels of security and privacy that government agencies demand. Government Devices are designed for:
Conference rooms with large screens and digital whiteboards
Desks with video devices, telephones, cameras, and headsets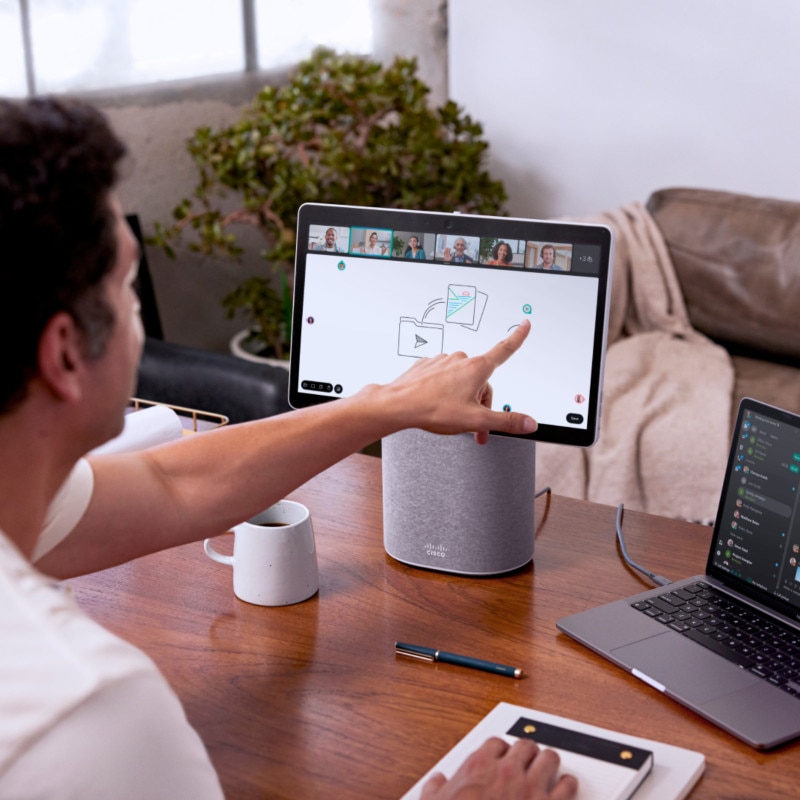 At one point, we had 23,000 people listening simultaneously who sent us 1,900 questions during the course of the hour, and it went flawlessly as far as the technology.
[With video] we're able to quickly turn emergency resources back into a service capacity so that they're ready for the next emergency.
We've gone from not having the ability to share information real-time from a scene to being to share it immediately, the amount of time and money that has been saved has really been transformational.