Train, teach, inspire.
Cisco WebEx Training Center
Online courses and training.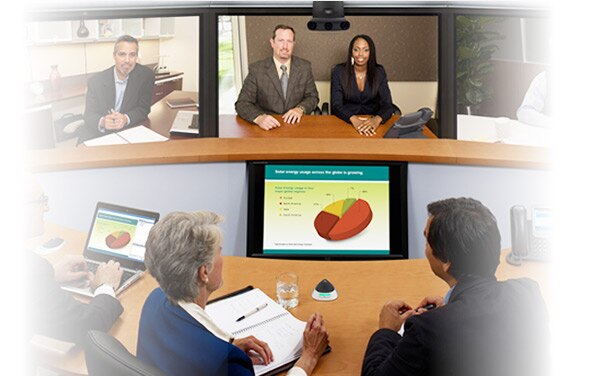 Go global — with video
Lecture from halfway across the world in full-screen, HD video. Hold a round-table with up to six video feeds… from six countries. Share anything you can see on your own screen.
Unmatched performance
And the highest grade of security.
No complicated software to download or hardware to purchase. WebEx Training Center is delivered reliably over the Cisco WebEx Cloud.
Expert up
Polish your program — add
Assist Services.