Collaborate like never before.
Webex on Cisco devices. Better together.
Supercharge collaboration with RoomOS. 
Power hybrid work with
RoomOS.
Experience exceptional video conferencing, intuitive controls, and intelligent features with RoomOS on Cisco devices.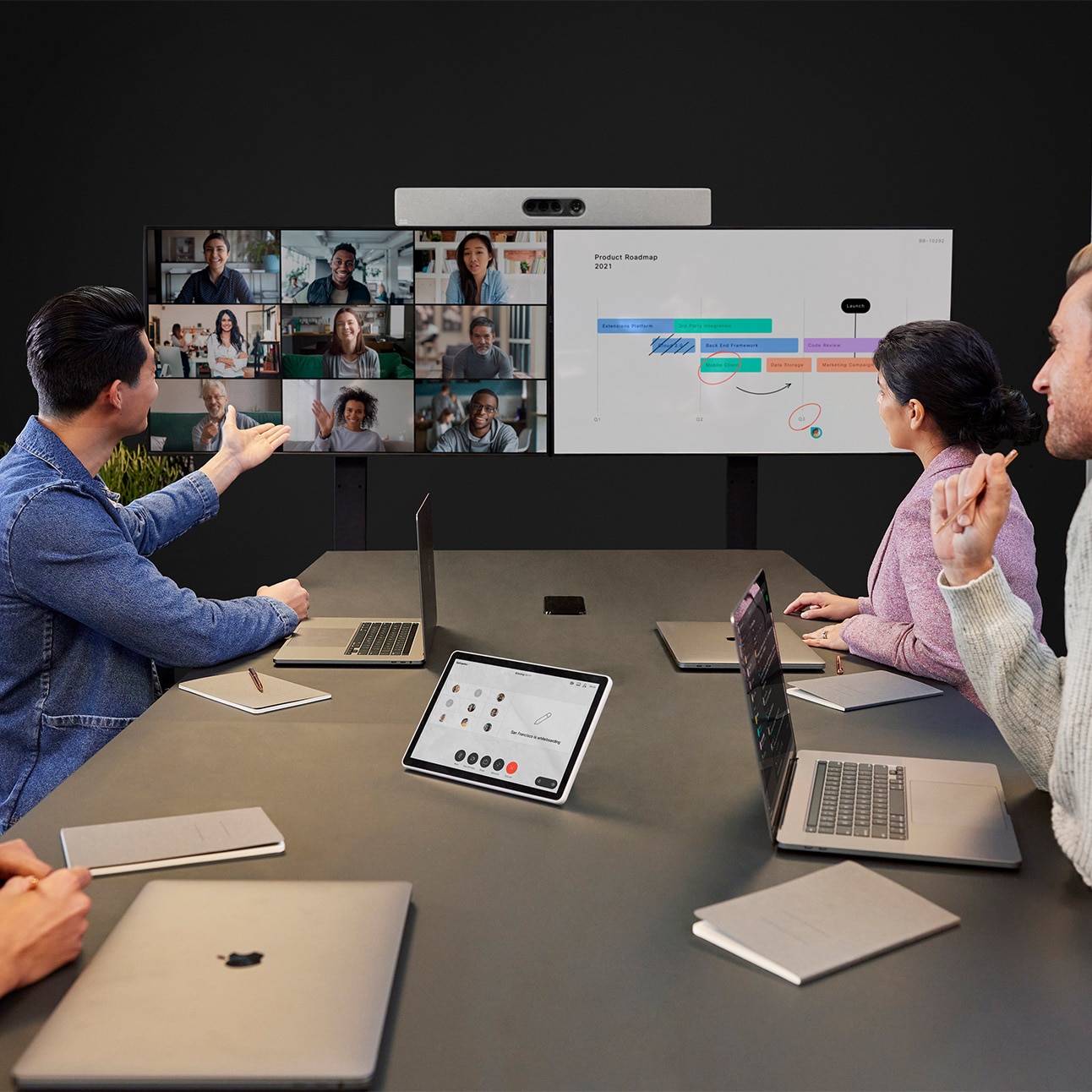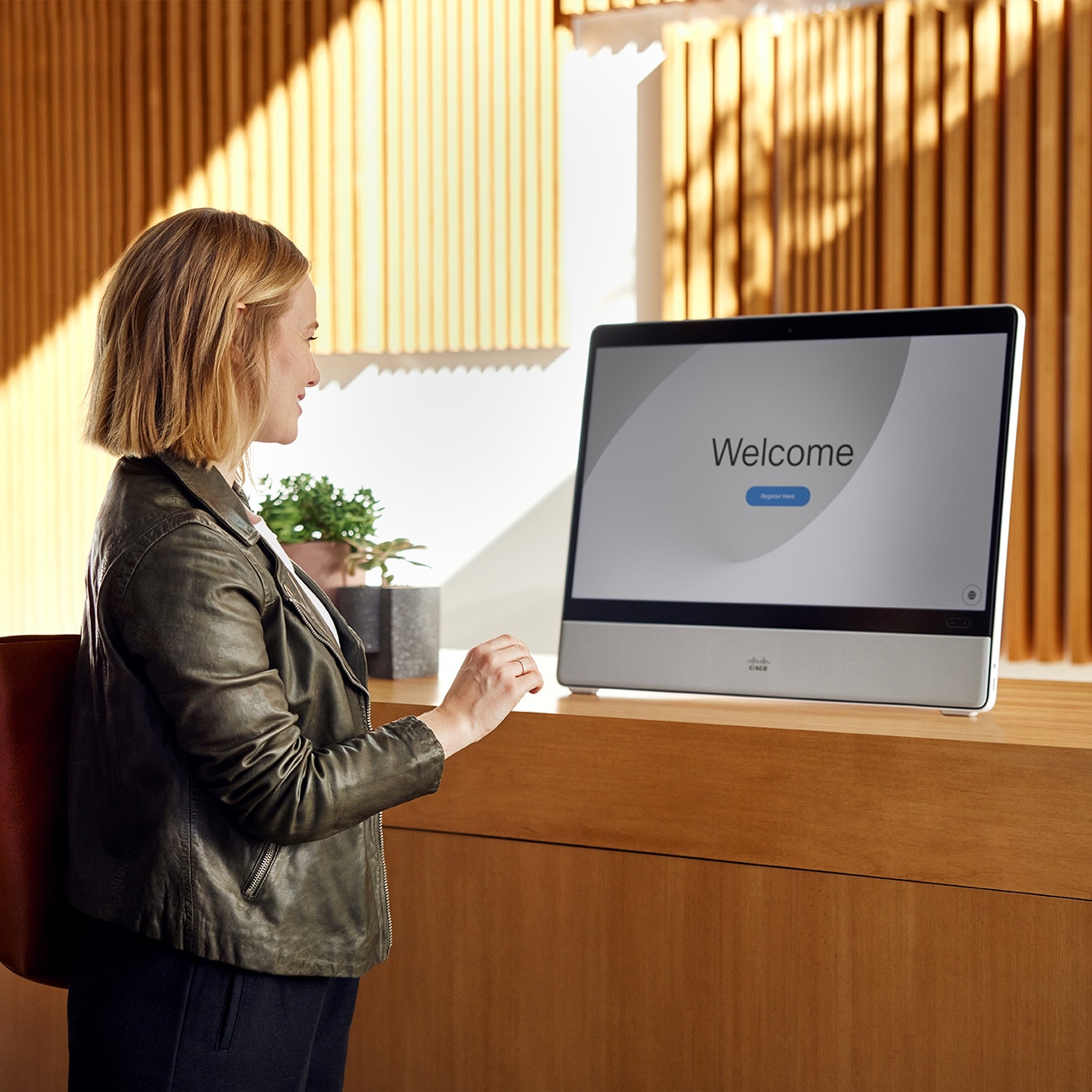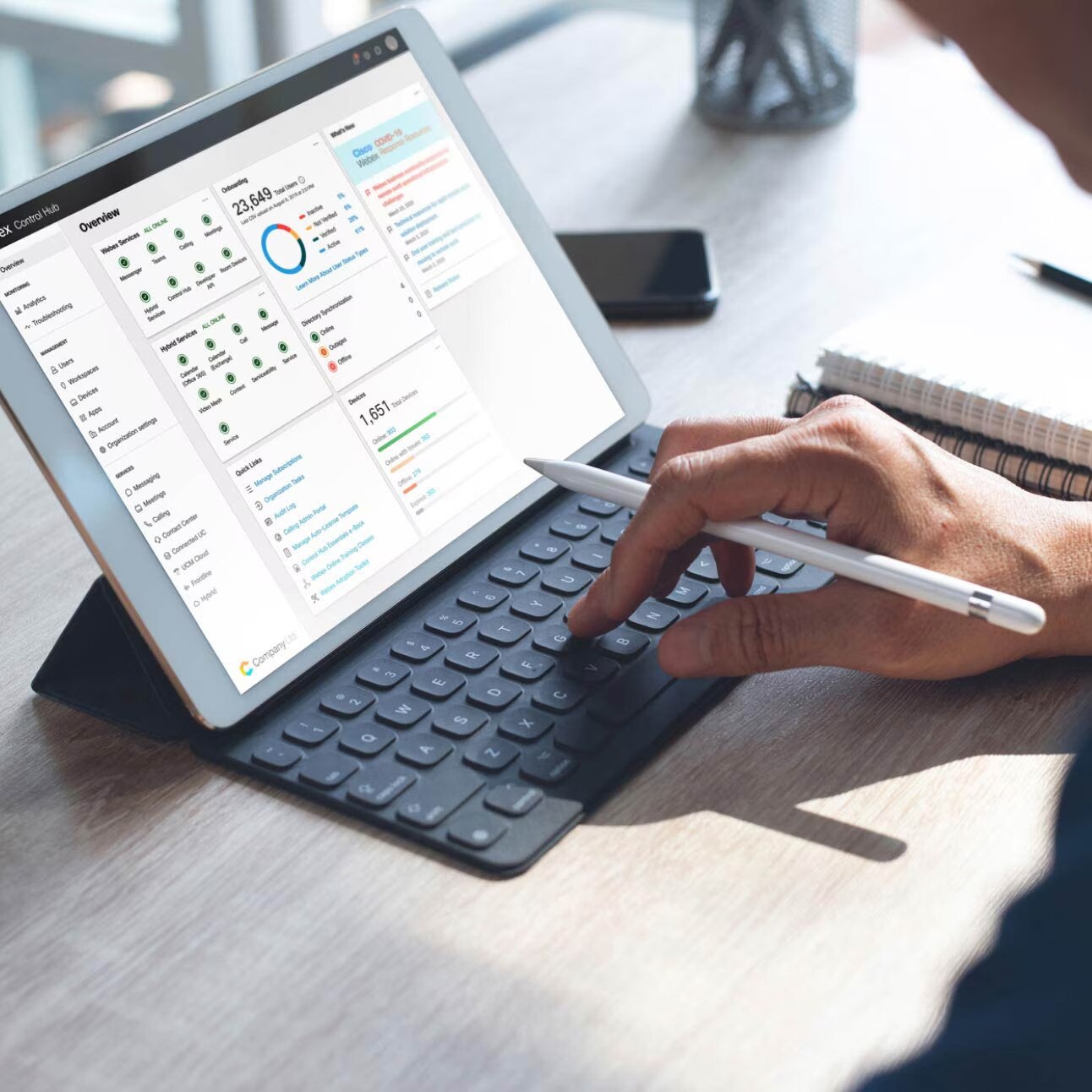 Bring equitable views to every meeting.
Embedded camera intelligence provides remote participants with the best view in any meeting, on any device.
Join any meeting, anytime.
Webex
MIcrosoft Teams
Zoom
Google Meet
Unlock workplace flexibility.
Make any space, your space
Make hot desking feel like home and optimize real-estate by giving employees access to high-quality collaboration devices, whenever they need them.
Speak the language of collaboration
Ensure everyone is part of the conversation—no matter the language they speak or how they prefer to communicate with gestures, reactions, and translations.
Meet with confidence
Block out background noise and let everyone be heard loud and clear, no matter what environment they're working in.
Share every great idea
Easily share content to Cisco devices with wireless sharing options, including Miracast, Airplay, or the Webex App.
Hey IT, this OS is designed for you.
Management, simplified
Manage your devices and workspaces through Control Hub, from any location.
Insights at your fingertips
Turn data from embedded IoT sensors into actionable insights so you can create a workplace optimized for wellbeing and productivity.
Security built-in, not bolted on
Enterprise-grade security ensures every interaction holds up to the strictest security standards—all while delivering a great user experience.
Apps you love, a touch away
Built on an open platform, you can customize the experience for your organization with the apps you know and love. 
New innovations delivered monthly
With cloud deployments, the latest and greatest features are always available to your workforce.
Reduce energy usage
Save on your electricity bill by disabling digital signage and automatic device wake-up outside of normal operating hours with office hours for Cisco devices.
Create and collaborate, the way you like.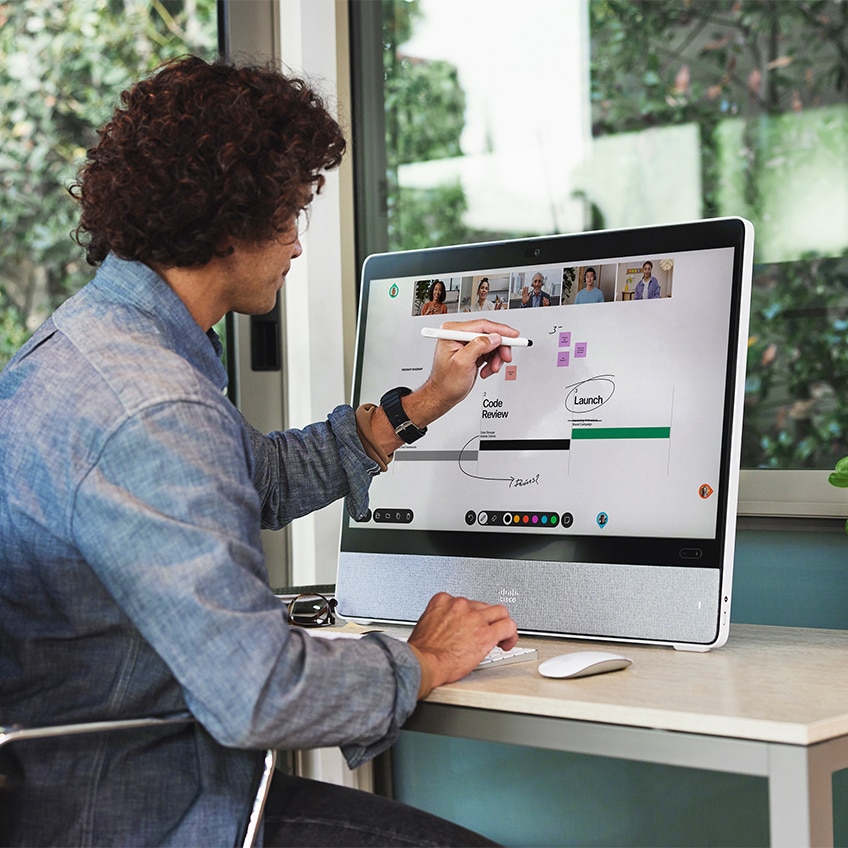 Whiteboarding
With a unified whiteboard across your Cisco devices and Webex workflows, you can co-create with anyone – from anywhere.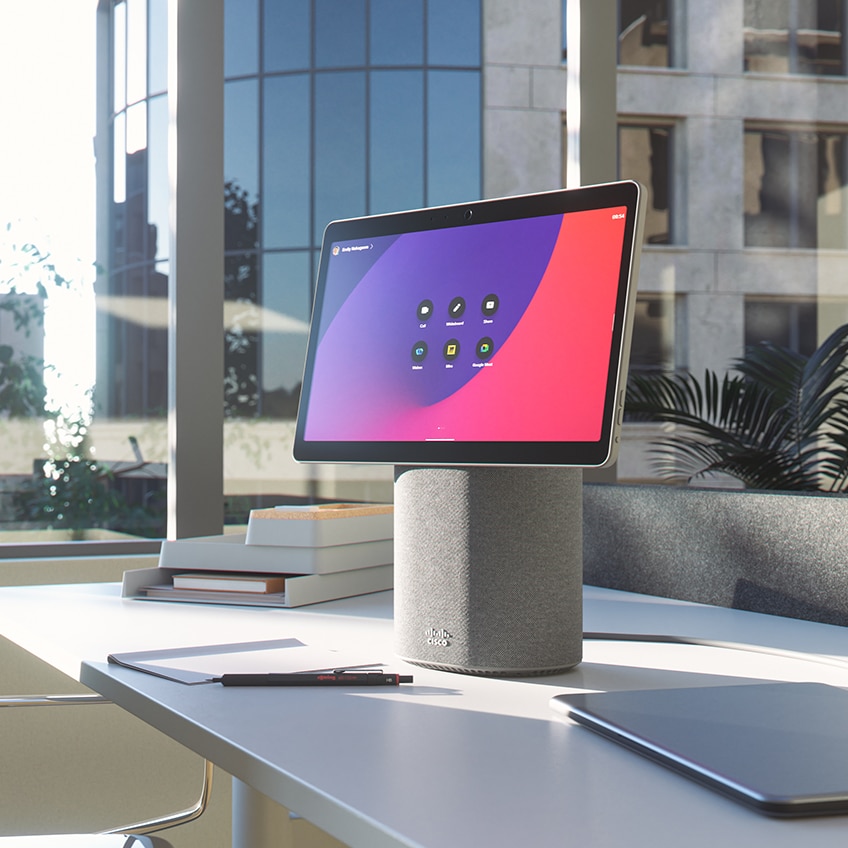 Interoperability
Cisco devices work well with any platform. Experience unrivalled interoperability and join any meeting with the touch of a button.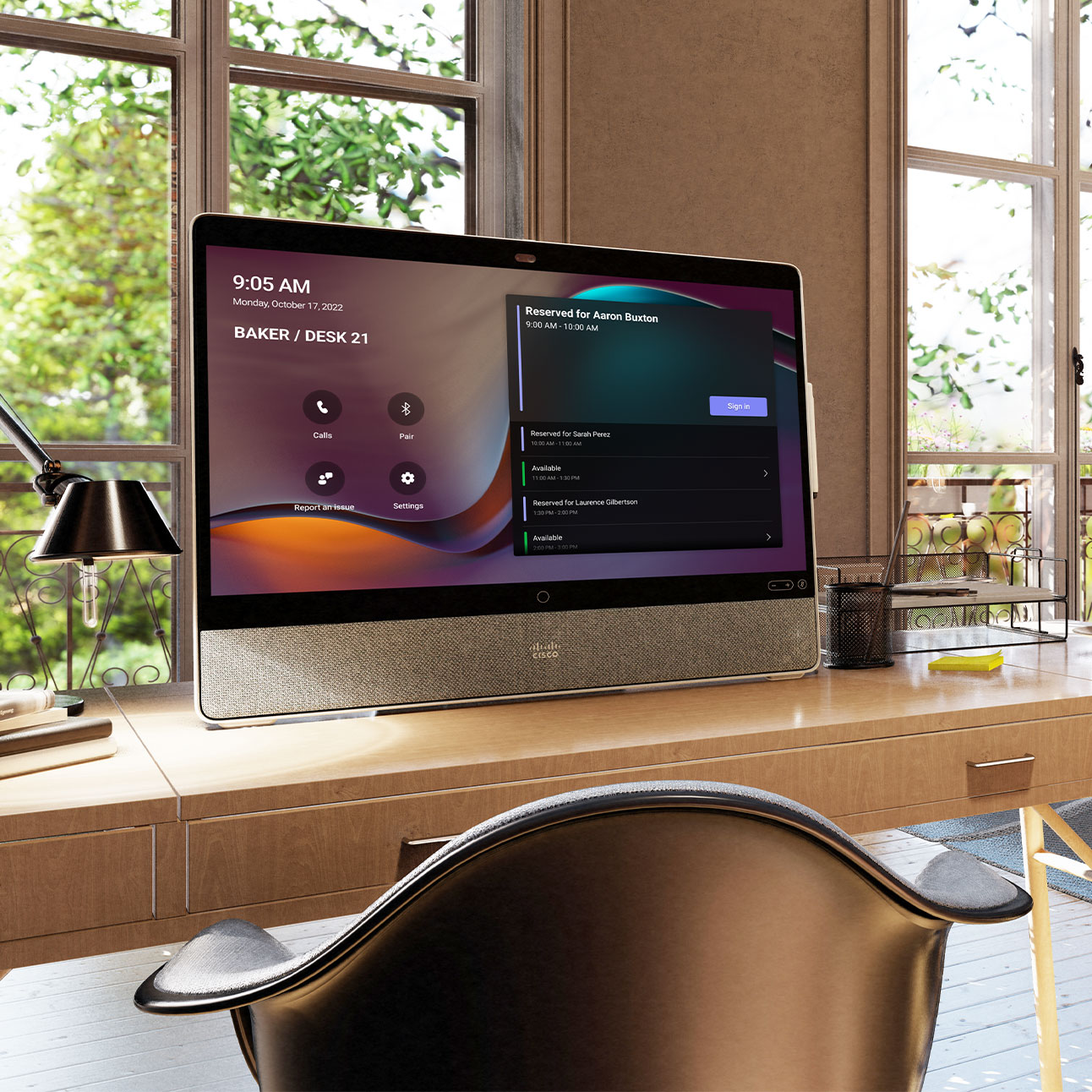 Microsoft Teams Rooms
Get the native Teams experience on certified devices that bring augmented camera and audio intelligence, intuitive controls, and seamless device management to any workspace. 
Devices designed for hybrid work.
Experience the power of RoomOS
With embedded intelligence and easy customizations, collaboration is a breeze.
Experience AI-driven collaboration
Uplevel your device experience and crush your productivity goals with built-in AI across the Webex portfolio.
Getting started guides
Get the most out of your devices with insightful guides for both admins and end-users.