Webex
for Auto
Driving collaboration forward.
Experience flexible collaboration, wherever the road takes you.
Elevate the in-car collaboration experience.
Enjoy seamless connectivity
Seamlessly move your Webex meeting from your laptop to your mobile device, to your car's infotainment system for uninterrupted collaboration.
Experience AI-powered audio
Enhance your in-car meetings with real-time noise removal and voice optimization—so everyone hears you, not what's happening around you.
Embrace the freedom of choice
Webex works with the widest ecosystem of leading auto manufacturers and technology partners, so you can meet any way you want.
Stay connected at every turn.
Webex is partnering with auto industry leaders to optimize the in-car experience with purpose-built technology that improves collaboration and enhances safety.
Driving hybrid work.
The McLaren Formula 1 Team counts on Webex to deliver secure collaboration that keeps pace with their rapid innovation—and brings their fans along for the ride.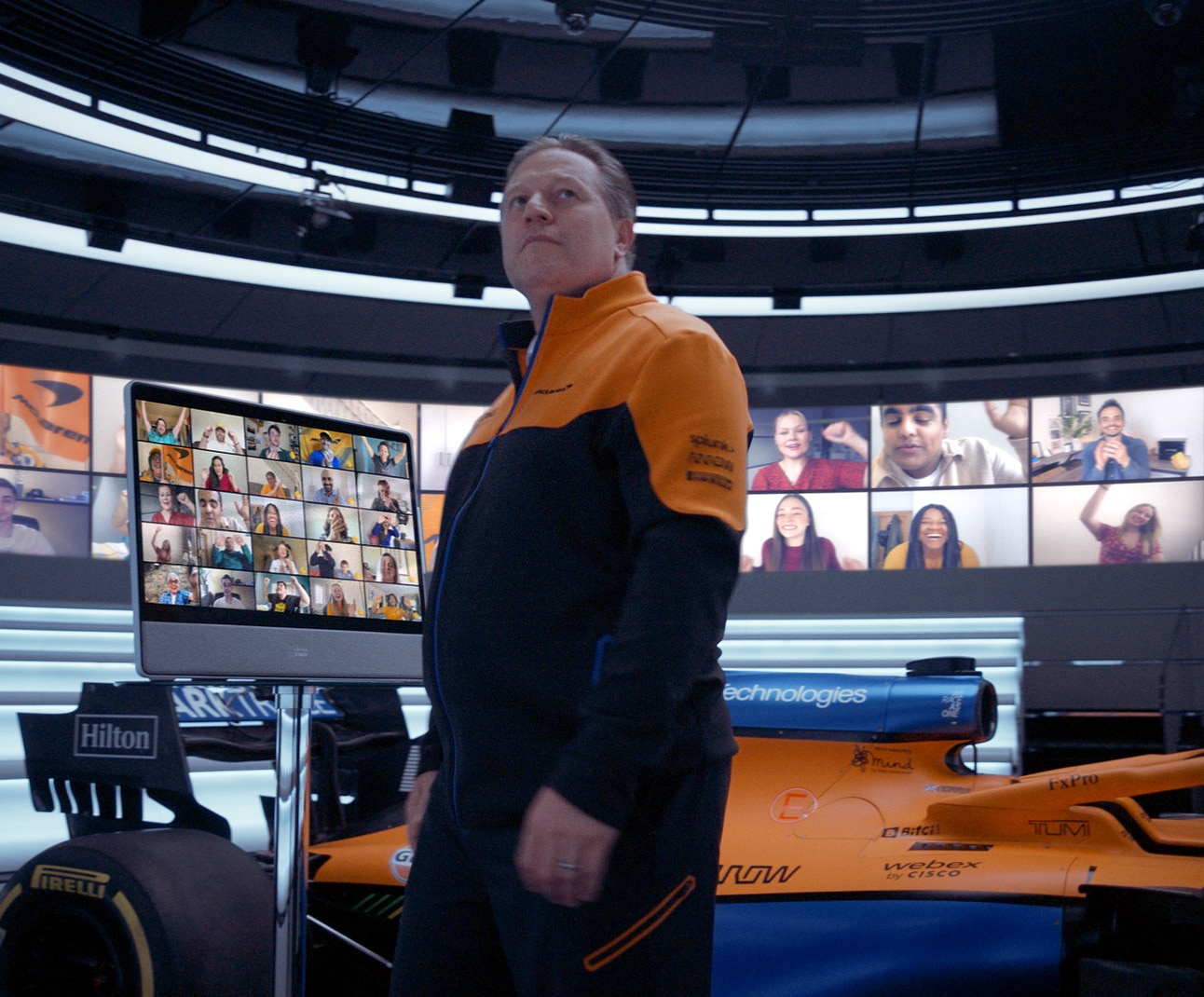 It's almost like magic when everything comes together into one and users just have that seamless journey in Webex."
Experience more from Webex.