Cisco Webex Productivity Tools.
Start, schedule, and join Webex Meetings sessions right from your favorite applications.
Get Productivity Tools for other Webex products.
Using Webex Productivity Tools
With Microsoft Office
Easily add a Webex meeting to your Microsoft
®
Outlook meeting invitation. Or launch a meeting instantly using the Webex button in your Microsoft Office applications.
With instant messenger
Turn an instant message into an instant meeting–using integrated audio and video. Click the
Start Meeting
button on your IM client and web browser, enter the meeting information, and you're ready to go!

How to get Webex Productivity Tools
For Webex Meetings accounts
Click the Downloads link in the upper right.
Under Productivity Tools, select Download.

Your download should start automatically.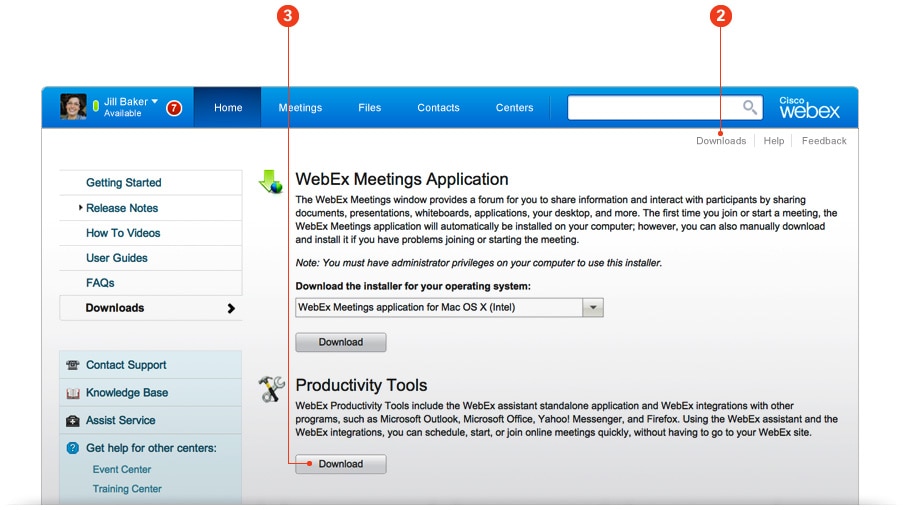 For other Webex accounts (PC only)
Select Meeting Center, Event Center, or Training Center (depending on your account).
Under Support in the left panel, select Downloads.
Under Productivity Tools, select Download now.