Event
Thank you for joining us at the EMEAR Webex Partner Hackathon.
The event might be done but the innovation continues. At Webex, we believe Hybrid Work accelerates creativity so you and your team can get to great ideas faster. Thanks for participating and congratulations to the winning teams.
The Hackathon.
Hybrid work leaves so much room for innovation and new solutions. This is your chance to shape the future of how we work.
The challenge
Hybrid work
We are inviting you to come and use Cisco Webex, alone or with an open source/third party solution, to build something different, innovative, or just plain fun.

Come up with the idea, the business case, and the technical solution, and show us what great stuff you can create.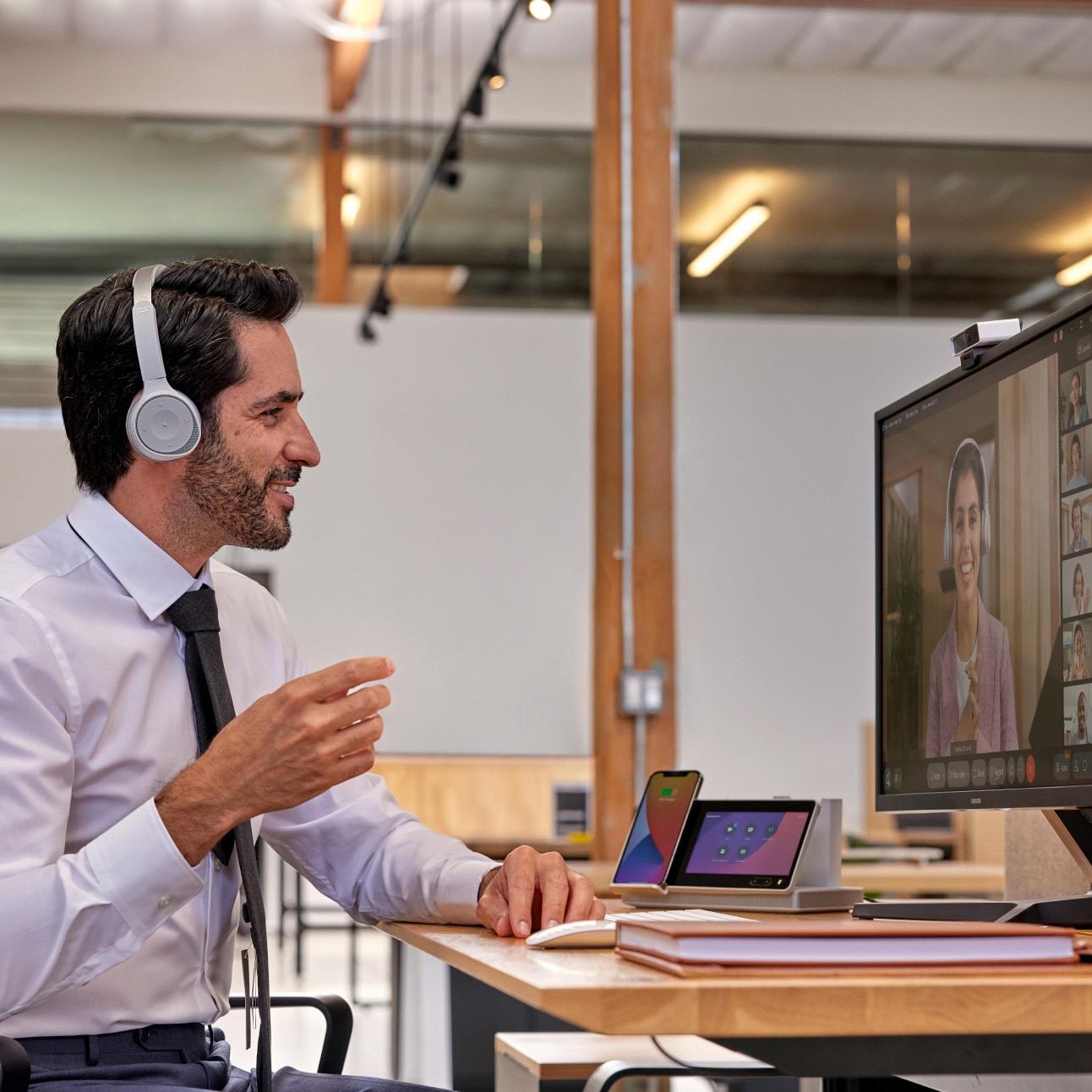 Solo or in a team
The hackathon is open to any Cisco partner* in EMEAR
Teams should be comprised of no more than 5 members from the same partner and may include:

• Account managers
• Marketing managers
• Systems engineers
• Developers
• Business development
• Architects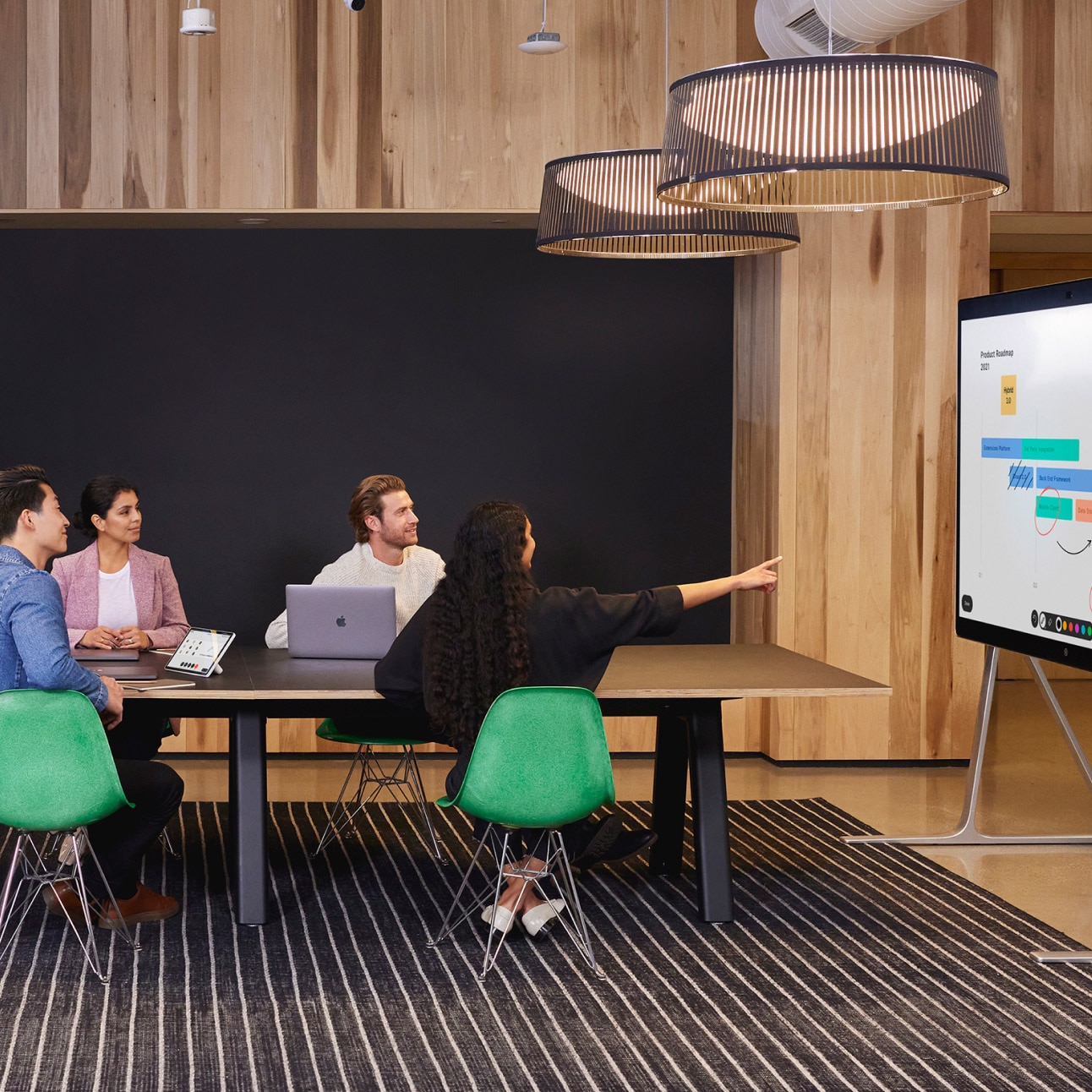 You're never alone
You are a hackathon expert? You've never done one before? It doesn't matter. We'll give you access to APIs, tools, and expertise to help you build the solution everyone is waiting for.
Hack Schedule.
A series of optional tech workshops will be run at the beginning of the hack to help you integrate and innovate.
Time (CET)

Session title

10:00

10:30

11:00

Exploring APIs

Webex APIs may surprise you when looking at their capabilities, ranging from basic messaging to meeting transcription and advanced SDKs. That's what we will be doing in this session: learn about the different areas where APIs can be used to your advantage.

11:45

Natural Language Understanding with MindMeld

When thinking of chatbots, most people think about typing commands like "/who Chuck Robbins." However, this is not how humans interact with each other. Natural Language Understanding, or NLU for short, is the sub-discipline of computer science that is concerned with making computers understand human language. In this session, we'll be introducing Cisco Mindmeld, the open source NLU framework that powers Webex Assistant, and showing you how you can use it to make your bot interactions have fewer slash commands, more human language.

13:00

Cards & Buttons—Forms for Your Cisco Webex Bots

A common task in bot interactions is the need to retrieve information from the user. Wrapping these into sentences can taint the user experience, as it can become both cumbersome to type and difficult to parse for the bot. Enter Adaptive Cards. Using Adaptive Cards and Buttons, we can build comprehensive forms for our users. This session introduces the concepts of Cards and Buttons, and shows how you can use them in your bot interactions.

13:30

How to Build a Chatbot

Need a bot? Let's say you need a bot to translate text into a different language. This session will explain the concepts of bots and show how you can use them. At the end, you will get pointers to a video and sample code that enable you to create a language translation bot.

14:00

Chatbot with AWS Lambda

Serverless (or Function-as-a-Service) computing can enable developers to be far more agile, to dedicate more time to the application code itself, and to deliver more innovative, stable solutions quicker. In this session, we will leverage serverless computing through an example of creating an interactive Webex Teams chatbot. This can then be amended to suit your own use-cases by simply adapting the API call made by the bot.
Kick-Off Day 2
Videos & Devices
Time (CET)

Session title

10:00

Video APIs

Are Webex video devices just great to do video calling? No, here's an opportunity to learn about the exciting capabilities and integrations offered and see how they can help your business processes. Get inspired by crazy solutions built using Webex video devices.

10:45

Webex for Computers — The Webex REST API

Webex offers a variety of software interfaces to carry out tasks like scheduling a meeting, sending a message, or creating new users that you would normally do in the client or control hub. In this session we'll go over the basics of the Webex REST API, the different authentication methods, and overall structure based on practical examples.

11:30

Extending Your Webpage with Webex — The Webex SDK & Widgets

Webex offers a variety of software interfaces to carry out tasks like scheduling a meeting, sending a message, or creating new users that you would normally do in the client or control hub. In this session we'll go over the basics of the Webex REST API, the different authentication methods, and overall structure based on practical examples.

12:00

Cloud Control Hubs

Administration of your Webex organization is mainly done in Webex Control Hub (WCH). In this session, we are going to explore the various administrative endpoints available in the Webex REST API and beyond that allow you to efficiently administer your Webex organization programmatically.

12:45

Cisco Design Thinking

Come to this whistle stop tour of Cisco Design thinking to see how you could re-frame your thinking to help come up with the winning idea!

13:45

Webex Connect

Introduction to CPaaS, an easy-to-use and fully programmable enterprise communications platform that accelerates IT roadmaps while also reducing cost and complexity. Use APIs, low-code tools, and pre-built capabilities to quickly build and configure customer journeys, and seamlessly integrate with customer and partner-facing applications (back-office systems over APIs) and processes. Enterprises use Webex Connect to give their consumers frictionless experiences across all available digital communication channels for pleasing interactions that will help build lasting relationships.
Kick-Off Day 3
3rd Party & Verticalization
Time (CET)

Session title

10:00

Thousand Eyes

Visibility is a key aspect of the collaboration platform today, and nothing extends the capabiltiy like Thousand Eyes. This session dives into what is possible with the Thousand Eyes API capabilities.

11:00

AppSpace

APPSpace is an ecosystem partner who drastically extends the Webex capabilities into new areas, bridging the physical and virtual world, and offering tons of great user cases. This session will explore those capabiltiites and how they could work using the AppSpace API.

12:00

DNA Spaces

DNA spaces is part of Cisco's EN portfolio, capable of combining data input from multiple pieces of Cisco's portfolio & additional sources to create a very powerful hybrid work tool. Attend this session to discover what DNA spaces can bring to the party!

13:00

Meraki

Meraki provides a series of powerful, cloud-managed networking & security devices, surfaced into the Meraki dashboard. This session explores what is possible & how to integrate these capabilities into a hybrid work story.

14:00

Vertical Offerings - Webex Legislate

Webex offers powerful API capabilities, that in the right hands allow them to be developed into a very bespoke platform. Join this session to discover the extent that this was achieved with the Davra Networks' implementation of Webex Legislate.

15:00

Art of the Possible

Now let's take a look at examples of how automation and programmability can be used to add value to Webex solutions that you are selling. We will share both business-relevant and crazy examples to inspire you.
Time (CET)

Session title

10:00

10:30

11:00

11:30

13:30

14:30

16:00

Closing Ceremony & Winners
Fame–yes. But prizes too!
This will be a fun way to let your creativity run free. But it's more than that. It's a great learning opportunity and the chance to get real global exposure for you and your team. And the best three entries will get some prizes too!
We can't pay out cash equivalents, but the prizes are pretty cool. *Prizes are subject to change.
1st Prize
Cisco Live US 22, tickets and hotels
Cisco DevNet Zone speaking slot
Go-to-market workshop and budget
2nd Prize
Webex desk devices
3rd Prize
Cisco Deskcam and Headset Series 730
Gain global exposure
Learning opportunity
Bringing together disparate architecture & solutions to solve real-world customer problems
FUN!

Who should be part of the team?

Minimum 2, maximum 5 people. Mix Sales and Technical​. Teams must be constructed from same partner.

Are there any costs for the participants?

Free to enter
Time & commitment are required at your leisure
You keep the IP
Brain power

Deadline for registration is 12:00 pm CET, March 7th, 2022.

The Webex Partner Hackathon starts on March 8th, 2022, and ends with the closing session and announcement of the winners on April 12th, 2022.

Business relevance

Is the solution a credible customer/business/technical problem?
Has the team demonstrated a knowledge of the problem they are solving?

Presentation

Quality of presentation delivery
Demonstration of knowledge of the technology proposed

Quality of solution/prototype

Is the solution technically viable?
Consistency between use case and prototype
Any integration to other Cisco or third party solutions?
Was the prototype built?
Did the prototype work?
Creativity

During the hack, your team will have access to a Cisco programmability lead within your region. They will provide ongoing guidance, technical support, and access to Cisco resources throughout the competition. So whether it's, "Where do I find the API documentation?", "How do I access a DevNet Sandbox?" or "Please tell me our idea is good!" your local Subject Matter expert is there for you.