MAD//Fest
Becoming a hybrid events trailblazer.
MAD//Fest brought their iconic in-person event to the hybrid stage with Webex Events (formerly Socio).
MAD//Fest, not your average marketing conference.
The largest UK marketing festival, MAD//Fest gathers marketers from around the globe and reimagines what an event can be—whether it's in-person, virtual, or hybrid.
Innovative
From its launch in 2018, MAD//Fest has disrupted the traditional conference model, delivering immersive experiences that foster connection.
Award-winning
MAD//Fest has won several UK Conference Awards, including Best Hybrid Event, Best New Launch, and Best Networking Event.
Community-building
MAD//Fest events consistently draw thousands of attendees from countries around the world.
MAD//Fest's hybrid event success.
After a successful virtual event in 2020, MAD//Fest again leveraged Webex Events to go hybrid in 2021 with great results.
8,000
total attendees, half in-person and half virtual
30+
countries represented
21,470
connections made, 7.5 per attendee
82%
renewal rate for sponsors
Transforming events, wowing attendees.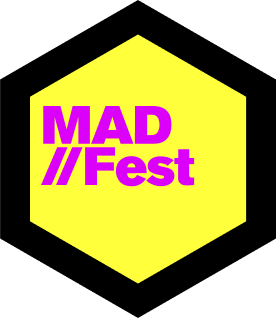 [The hybrid event] really took production to another level. We had to cater to the needs of in-person attendees and virtual attendees. That's where the Webex Events Platform enabled us to seamlessly join the conversation between in-person and online attendees.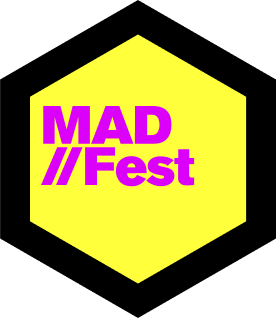 Everyone is searching for differentiation at the moment because lots of apps and virtual events look the same but working with [Webex Events] has really helped us customize and make the MAD//Fest app different from everything else that's out there.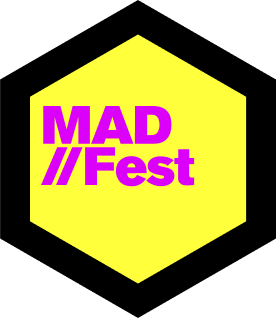 Using the app and the digital platform that Webex Events provides to make MAD//Fest a richer networking experience has been really important.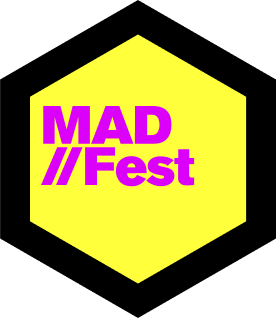 Especially with virtual events, you have to make them less linear. You've got to make them interactive and engaging and break up that content from time to time. So, whether it's poll questions or things that are just for fun, just giving people that that sort of break from wall-to-wall sessions is really important.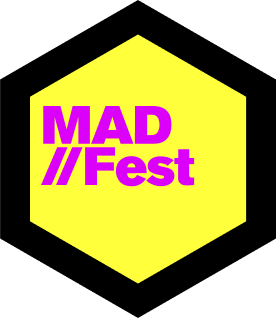 Securing more sponsors is always a key target for me…. That's helped by the work we do with [Webex Events] with the ability that sponsors have to really get quite a clear understanding of their [ROI] before they even finish a show.
A better hybrid event experience.
MAD//Fest wanted to create a compelling hybrid event that blended the best parts of their popular in-person event with all the benefits of a virtual model.
Improving hybrid networking, connecting in-person and virtual attendees

One of MAD//Fest's core goals is to foster connection in the marketing community. For their first hybrid event to be a success, founders Dan Brain and Ian Houghton weren't content to settle for a pseudo hybrid event where virtual attendees were mere spectators and couldn't connect with in-person participants. They wanted to create a true hybrid experience that brought virtual and in-person attendees together.

Reaching a global audience with a consistent experience

Just as they did with their successful virtual event in 2020, Brain and Houghton wanted the 2021 MAD//Fest to reach a wider global audience by offering a virtual attendee option. However, it was critical that virtual attendees had the same great experience as those joining in-person.

Creating value for key sponsors, even those unable to attend in person

Not all sponsors could attend the event in person. The MAD//Fest team needed to figure out a way to give these sponsors a valuable virtual experience that would boost sponsor ROI and ensure engagement across both virtual and in-person attendees.