Enterprise Connect 2023 Highlights
Check out all the innovations announced at the event.
Delivering unrivaled experiences
through AI
New innovations leverage intelligence across audio, video, natural language understanding, and analytics to deliver the best experiences for all.
Natural Language Understanding
Coming Soon
Cinematic meetings
Coming soon! Cameras that follow individuals in the meeting through voice and facial recognition to capture the best angles.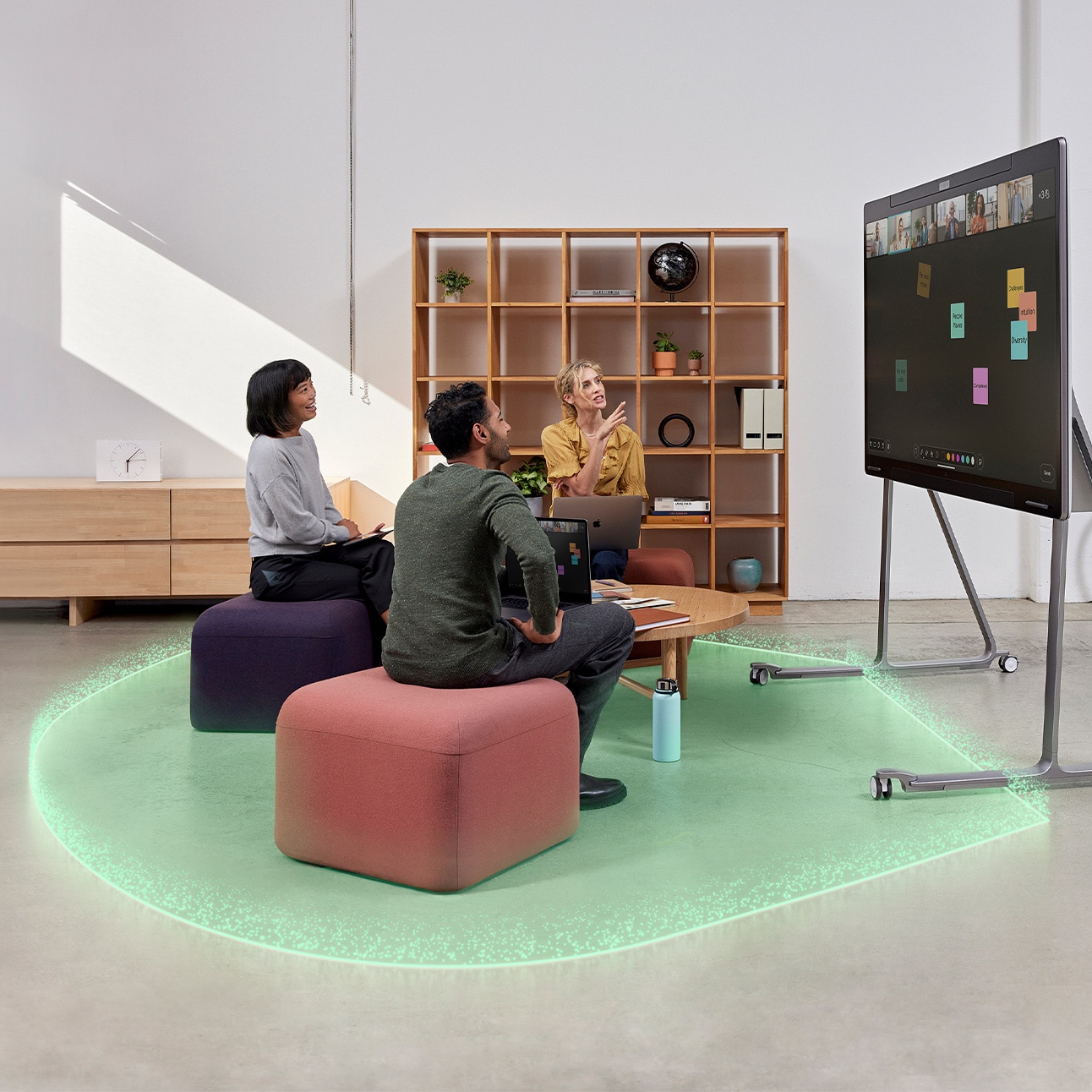 Coming Soon
Meeting zones
Set virtual boundaries for any collaboration space in the office, focusing only on people within the meeting zones—and no passerby.  
AI for Meetings
High-def meetings without high-def bandwidth. 
Crystal-clear video even with low quality cameras.
High quality meetings even with low bandwidth.
No choppiness with packet loss.
Original video at 1080p
Downscaled to 270p through the network
Super resolution to 1080p
Smart relighting
Automatically adjust to the optimal video lighting so you always look your best.
Gesture recognition with 3D effects
Express yourself in a meeting with options like confetti, fireflies, and universe effects—all without saying a word.
Be right back
Blur your camera automatically if you need to step away from the meeting.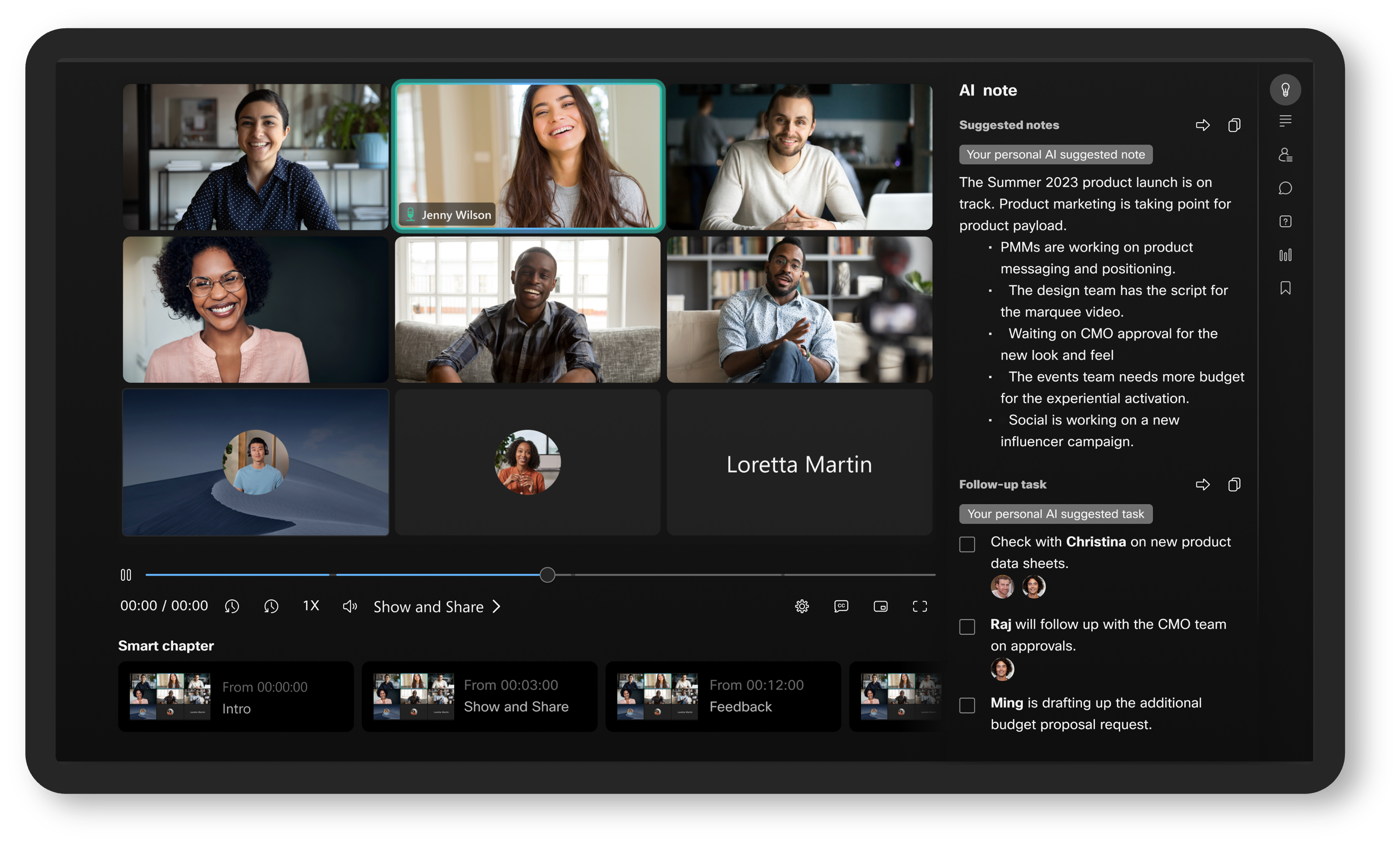 Meeting summaries
Automatically generate meeting recaps, tasks, notes, and chapters so you anyone can easily catch up and keep work moving.
AI for Automobiles
Creating uninterrupted mobile experiences for on-the-go collaboration.