Collaborate with your team.
With Webex Meetings.
Webex Meetings brings your team together instantly to collaborate and move your work forward. You get great ways to work together, like screen sharing: you can see the same thing at the same time and make edits.
Start collaborating! Try Meetings free
See how to screen share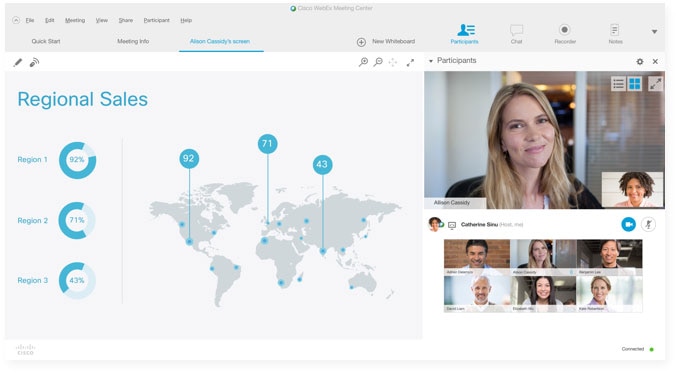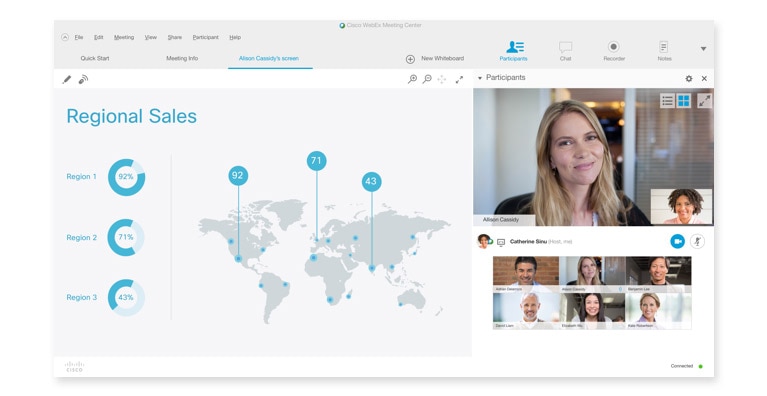 Make it clear
And video makes collaboration easier than ever—you can see and hear what your teammates are saying, so meanings are clearer. And you can work together from wherever you need to be.
With Webex Meetings you get up to 3 people in a meeting—free! Want to collaborate with more people? Go big with one of our Premium plans.
More about Webex video conferencing