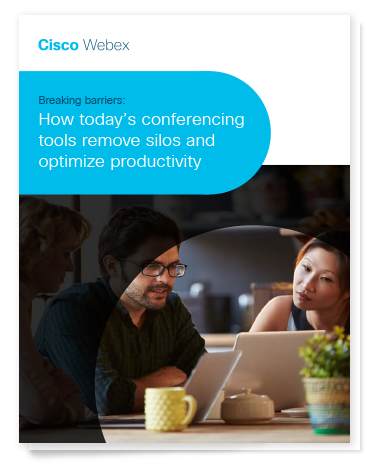 Whitepaper
Breaking barriers: How today's conferencing tools remove silos and optimize productivity.
Silos separating different departments can become major drains on any organization's overall productivity. But their effects are often most acutely felt by remote and mobile teams, who can easily become isolated from their faraway colleagues and clients. With out-of-office work on the rise, a combination of well-designed workflows and modern collaboration tools is more necessary than ever to remove these silos and optimize team collaboration.
Sign up and download our free whitepaper.