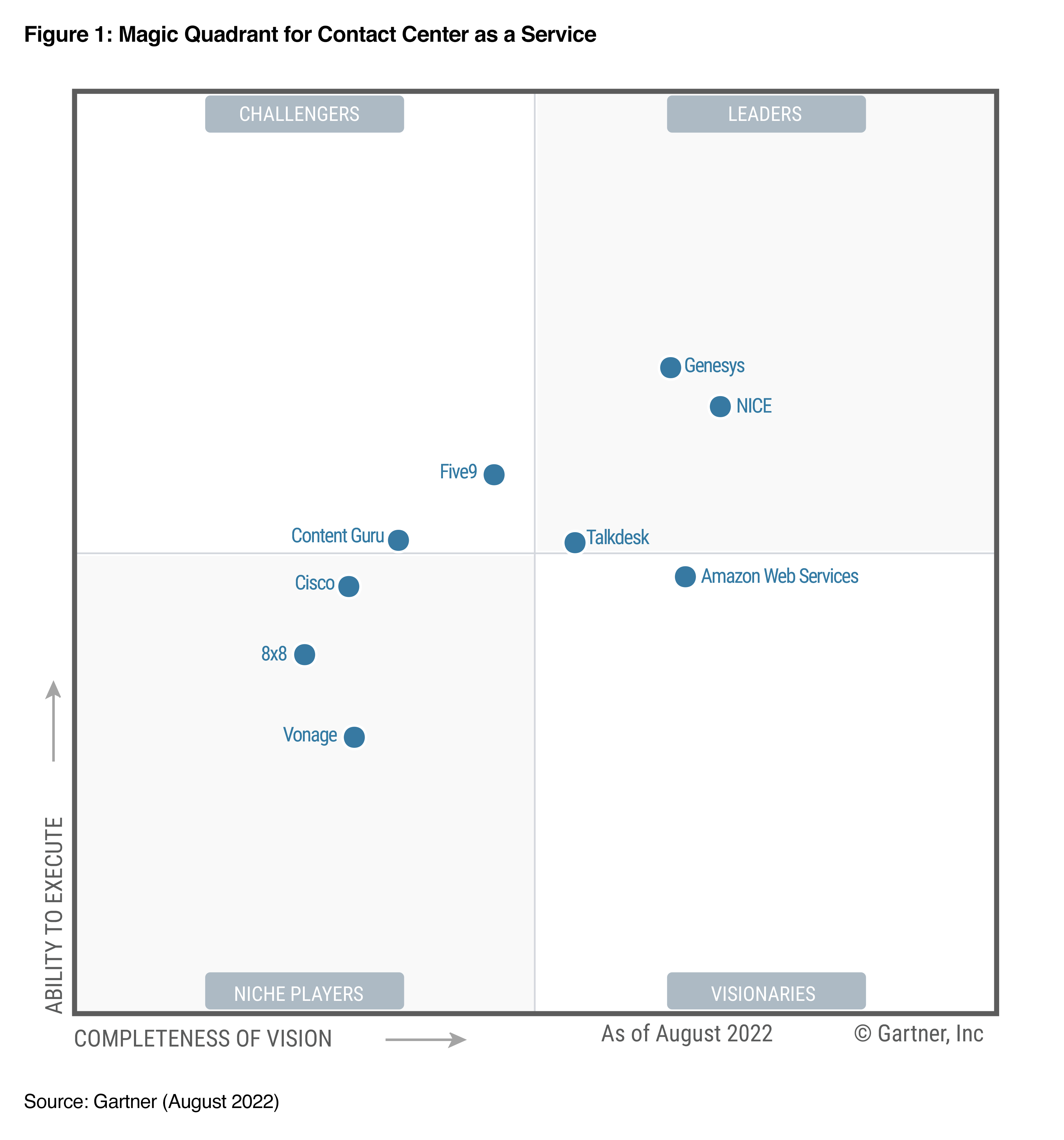 Gartner recognizes Cisco for Webex Contact Center in 2022 Gartner® Magic Quadrant™ for Contact Center as a Service (CCaaS).
Read more now.
Webex
Contact Center
AI Solutions
Empowering agents to provide exceptional customer experiences.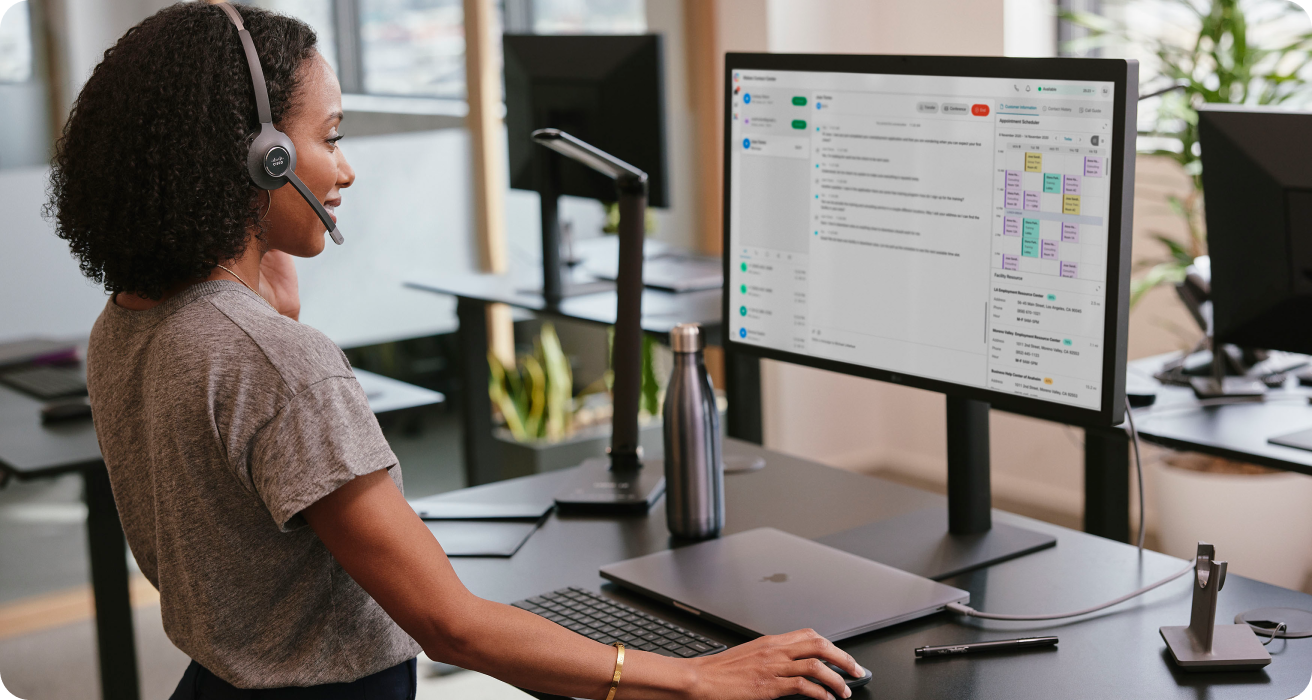 AI-Powered Collaboration, Super-Powered Productivity
Take advantage of automatic note-taking, action item follow-up, closed captions, real-time translations, meeting transcriptions, and more.
Efficiency Powered by Data and AI
Aragon identifies Cisco as a leader for intelligent contact centers.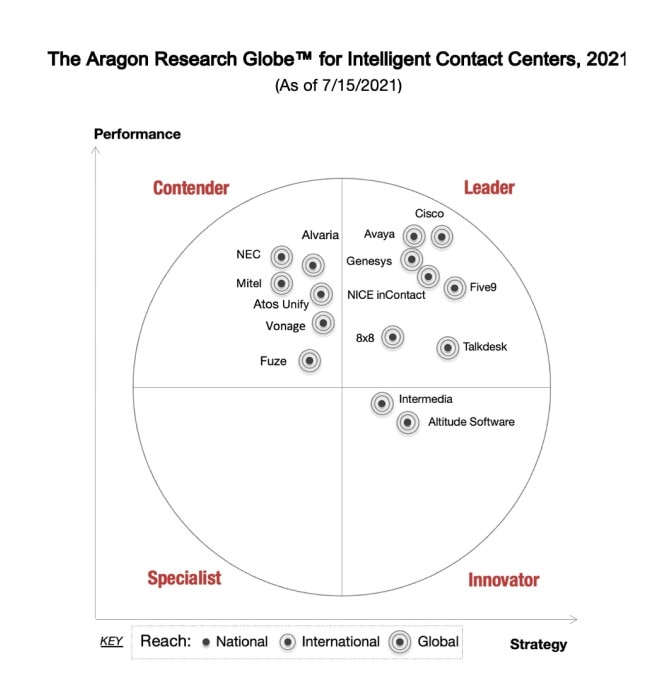 Features and benefits that make work easier.
AI-powered technology that aims to save time and make experiences better for agents and customers.
Simple self-service
Give customers 24/7 access with intuitive and conversational self-service options.
Smart chat support
Provide highly capable chatbots that can seamlessly transition to human agents when needed.
Live content delivery
Get real-time, AI-powered data and assistance delivered to agents for informed responses to customer queries.
Improved call wrap-up
Enable shorter calls with more accurate notes from automated speech-to-text transcription.
Actionable customer insights
Improve awareness by sharing full visibility of customer interaction data and feedback with your agents.
Custom AI
Take advantage of open Webex APIs to create AI-powered solutions custom to your business needs.
Learn how AI can transform your contact center.
In a recent analysis, IDC explored weak contact center agility and summarized that investments in AI can deliver a significant improvement, along with higher customer satisfaction. Read their thoughts now.
More Webex customer experience solutions.
Learn more about other tools that can help you create lasting customer relationships.