Cisco Devices
for Microsoft
Teams Rooms
Elevate your Microsoft
Teams Rooms with
Cisco devices.

The Teams video conferencing you know, powered by intelligent collaboration devices you'll love.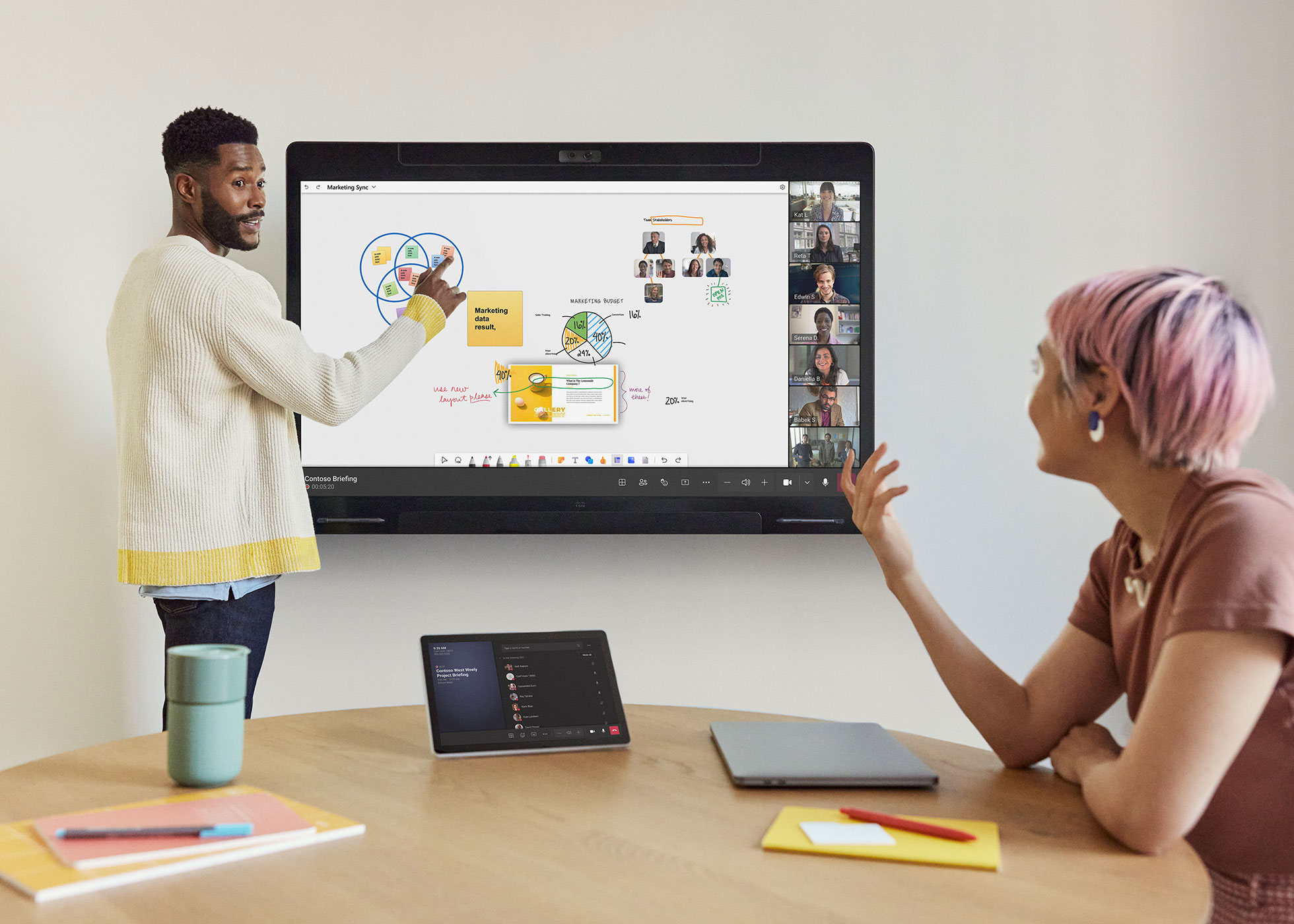 Cisco and Microsoft have teamed up to solve hybrid work
Wainhouse Research: Interview with Cisco and Microsoft
Supercharge your Microsoft Teams conference room.
Get the native Teams experience on certified room and desk devices from Cisco that bring augmented camera and audio intelligence, intuitive controls, and seamless device management to any workspace.
Your Teams meetings on
devices designed for hybrid
work.
Bring powerful video conferencing and virtual collaboration to your Microsoft Teams meeting rooms, from the personal desk to the auditorium.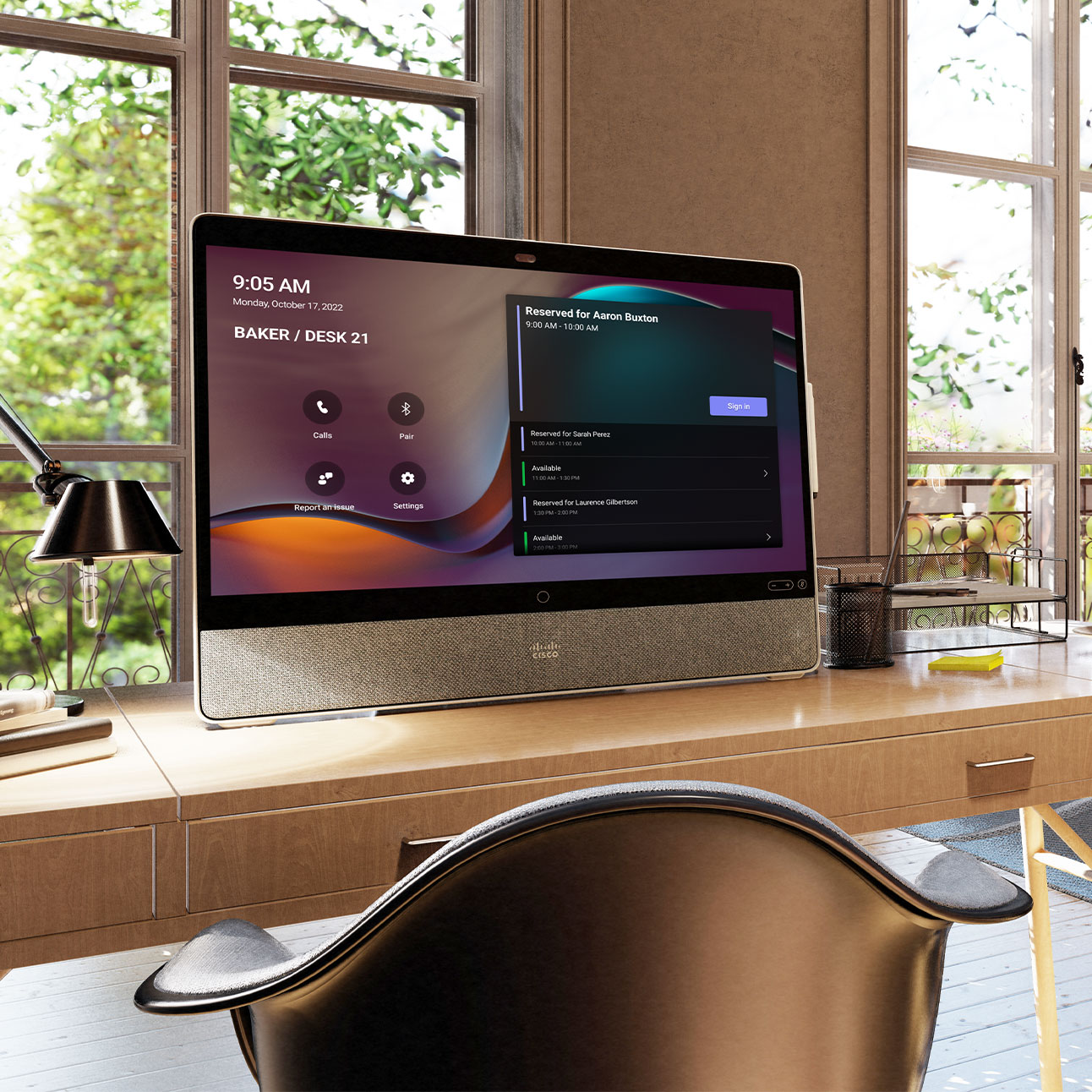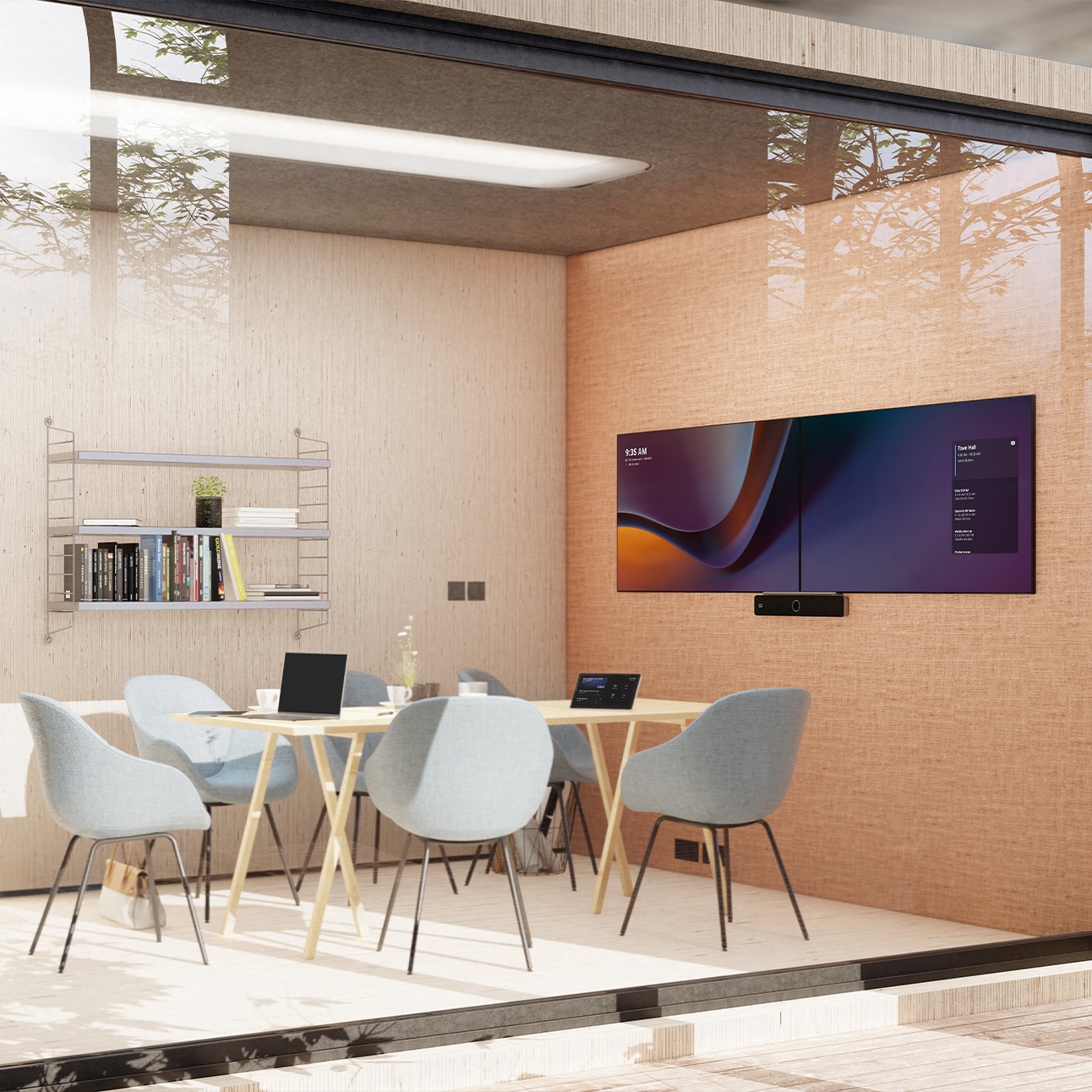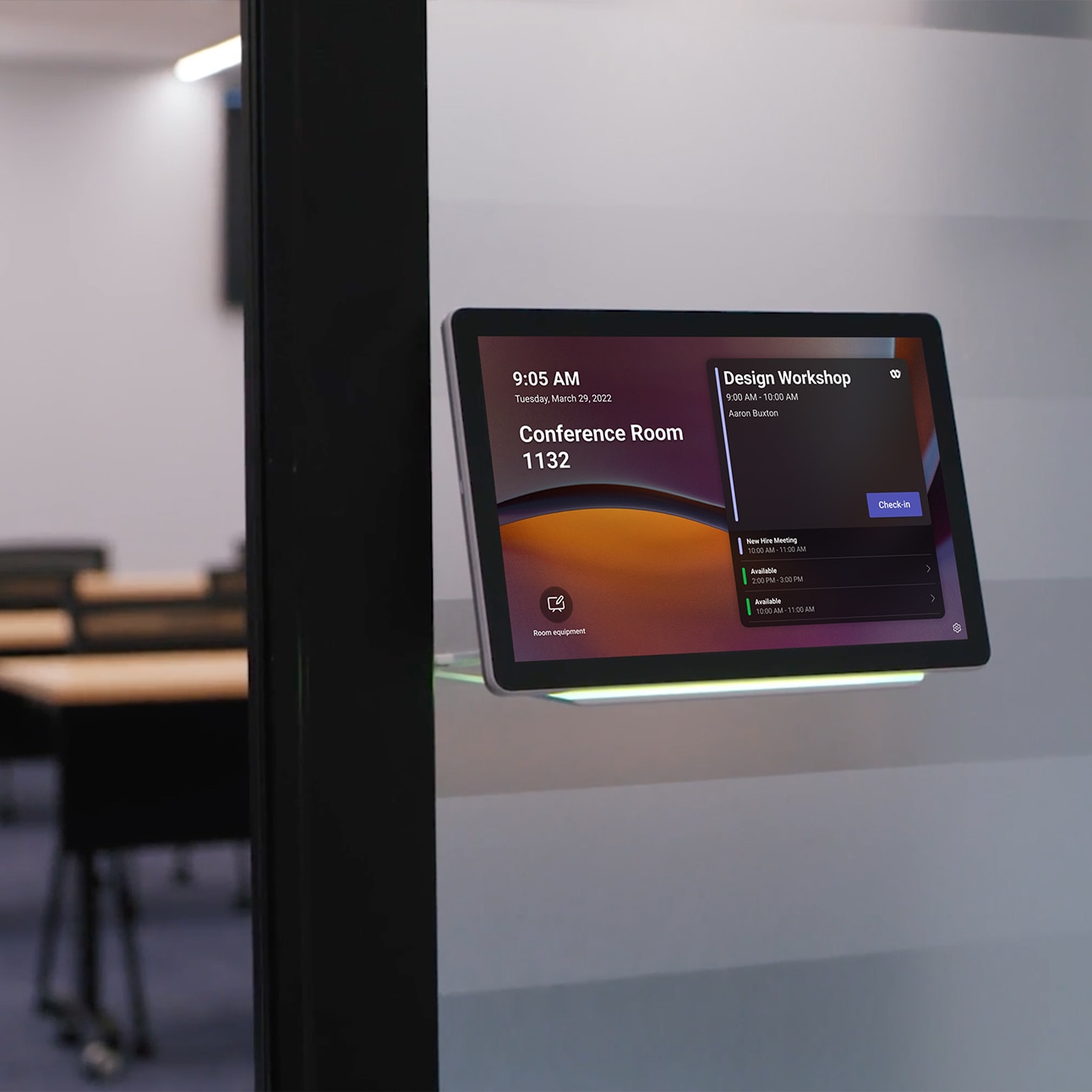 Certified Devices for Microsoft Teams
A comprehensive suite of certified Microsoft Teams Rooms hardware solutions, Microsoft Teams Displays, and Microsoft Teams Panels that bring everyone together for world-class collaboration.
Your Teams conference room, without barriers.
Enjoy a better Microsoft Teams Rooms video conferencing experience through embedded device intelligence, hassle-free admin, and engaging design.
A familiar Microsoft Teams experience
Experience Microsoft Teams on certified Cisco devices for any workspace across your organization.
Breath-taking camera views
Leverage individual framing and optimized camera views to create more equitable, true-to-life meetings.
No distractions, just crisp sound
Block out unwanted noises and enjoy crystal-clear sound to ensure frictionless and productive collaboration.
Get the Webex meetings you love
Join feature-rich Webex meetings and access third-party apps from Microsoft Teams Rooms mode.
Enhance workspace management
Streamline management with a single view of all devices and get rich workspace metrics in Control Hub.
Intuitive controls at your fingertips
Join your next meeting with a single touch and benefit from built-in room sensors to track occupancy and workspace conditions.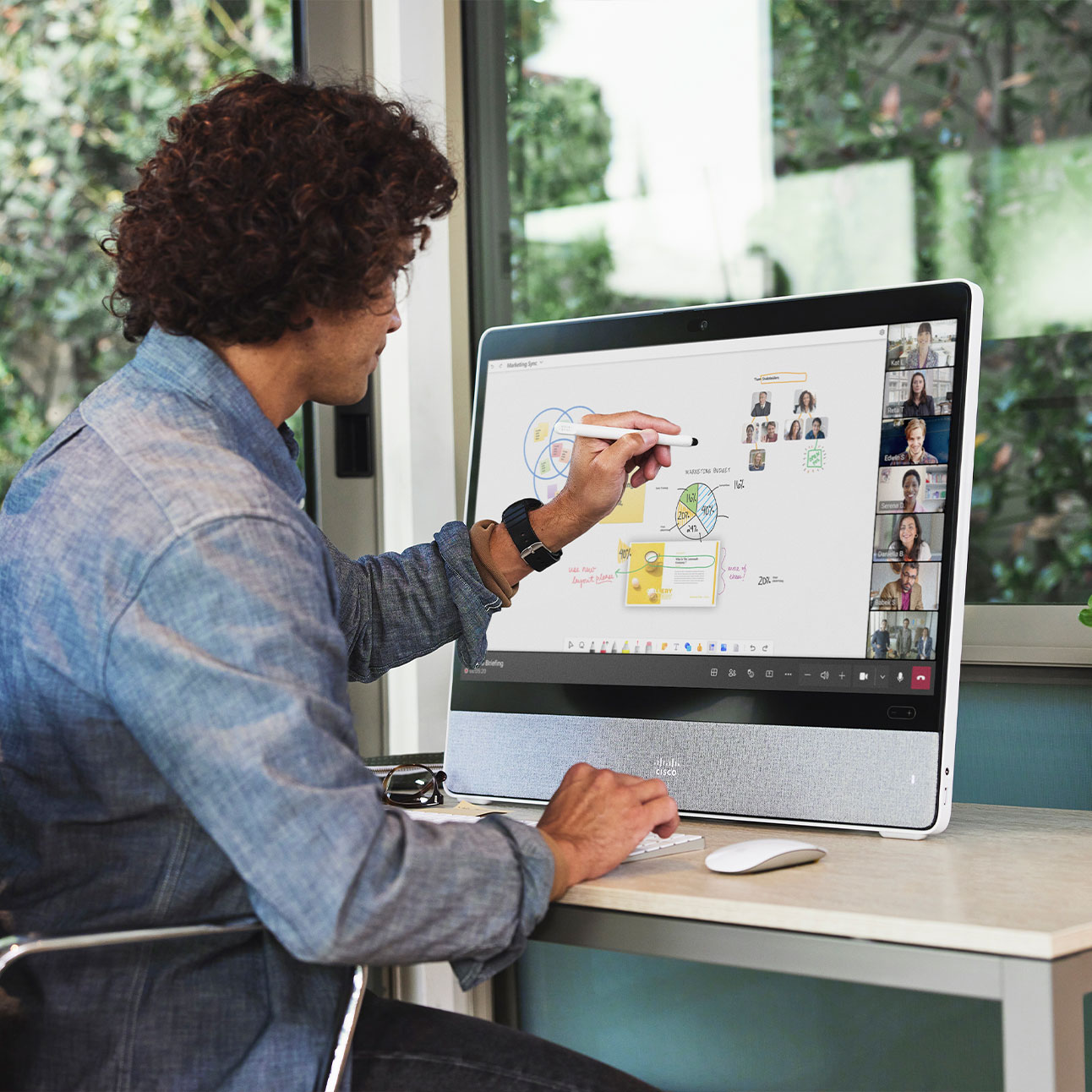 Unlock the best Teams Rooms experience for hybrid work.
Join your Microsoft Teams meetings with purpose-built video conferencing equipment that blends into your workspace environment.
Watch Demo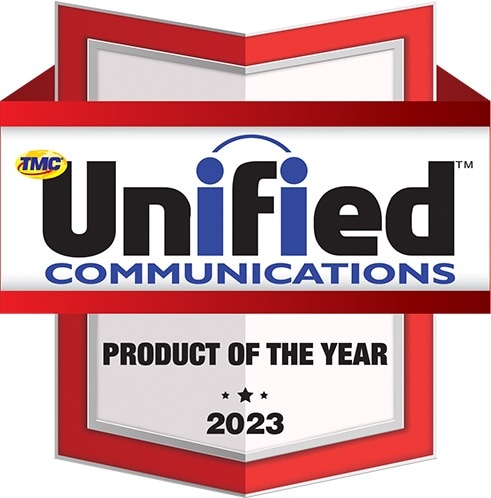 Get your Teams certified headsets and webcams.
Browse from a variety of Microsoft Teams-certified USB webcams, headsets, and hybrid work accessories.
Cisco Desk Camera 4K
Find your best light in 4K and explore intelligent features like facial recognition and best overview.
See All Features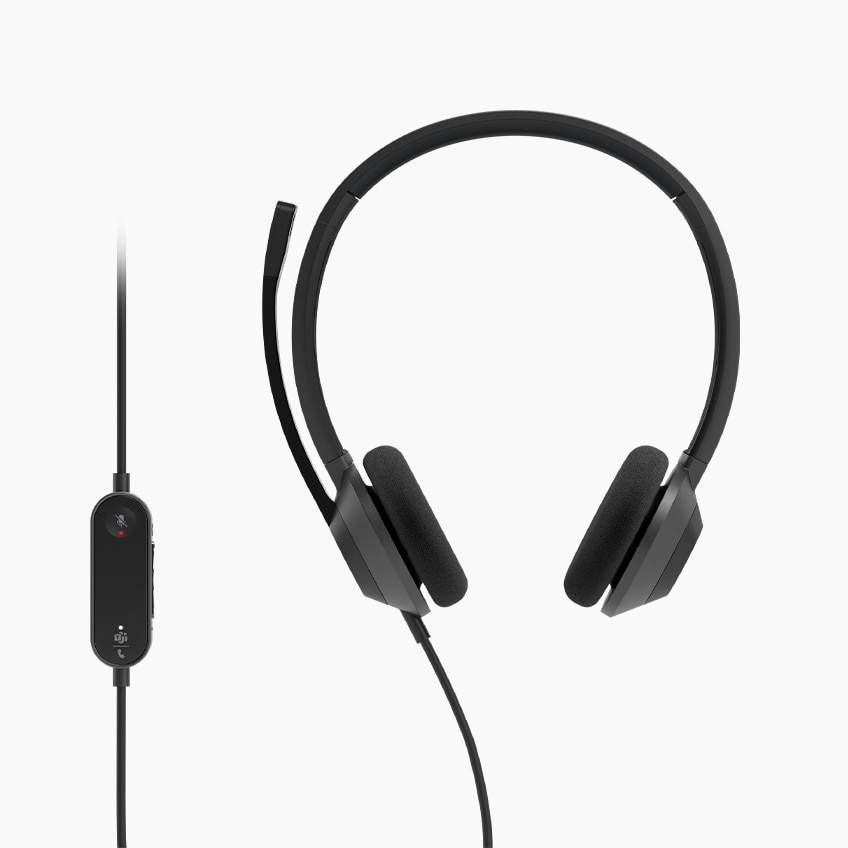 Cisco Headset 320 Series
The affordable wired headset designed for everyday office use with enhanced productivity features.
See All Features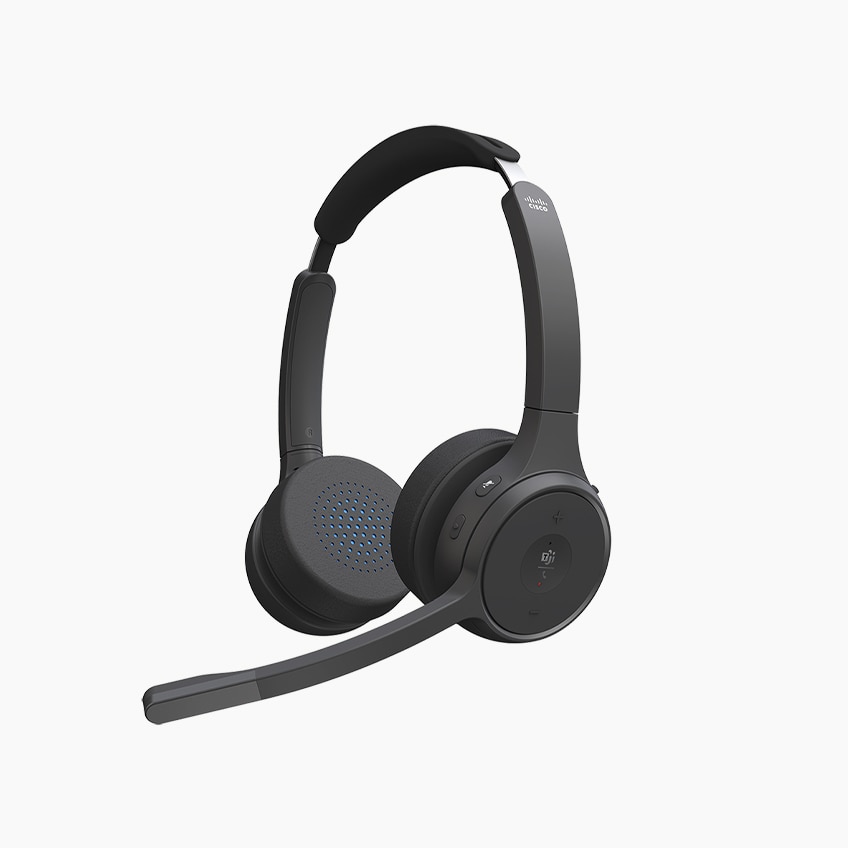 Cisco Headset 720 Series
Get exceptional sound and all-day comfort with the wireless on-ear headset equipped with enhanced productivity features like a Microsoft Teams button.
See All Features
Control your meeting space.
Streamlined deployment
Easy to deploy, scale, and maintain. Get everything you need in a box to take your meeting space to the next level—either in the cloud or on premises.
Seamless cloud management
Intuitive cloud admin, analytics, and workspace insights with access to Control Hub and Teams Admin Center to remove IT headaches and plan resources better.
Workspace optimization
Track environmental conditions and occupancy via smart sensors to create a safer and more productive workplace while improving employee wellbeing.
Powering a multi-platform world.
The goal is to make the experience for those who are remote as good or even better than being in person. We rigged the meeting rooms with Webex Room Kits from Cisco—and we got extremely good feedback on how these devices help include people from different countries and with different languages. We want to expand on that.
Read Story

Our clients work with every possible platform so we have to work with every possible platform as well. We've used Webex devices with Zoom, Google Meet, Microsoft Teams, and Webex.
Read Story

We always knew that advanced video conferencing would be a major requirement. We wanted to make it clear to members that our facilities would be world-class. Webex brings that credibility.
Read Story