What is a webinar?
Definition: A webinar is a live event held online with a purpose to teach or inform virtual audience members about a topic.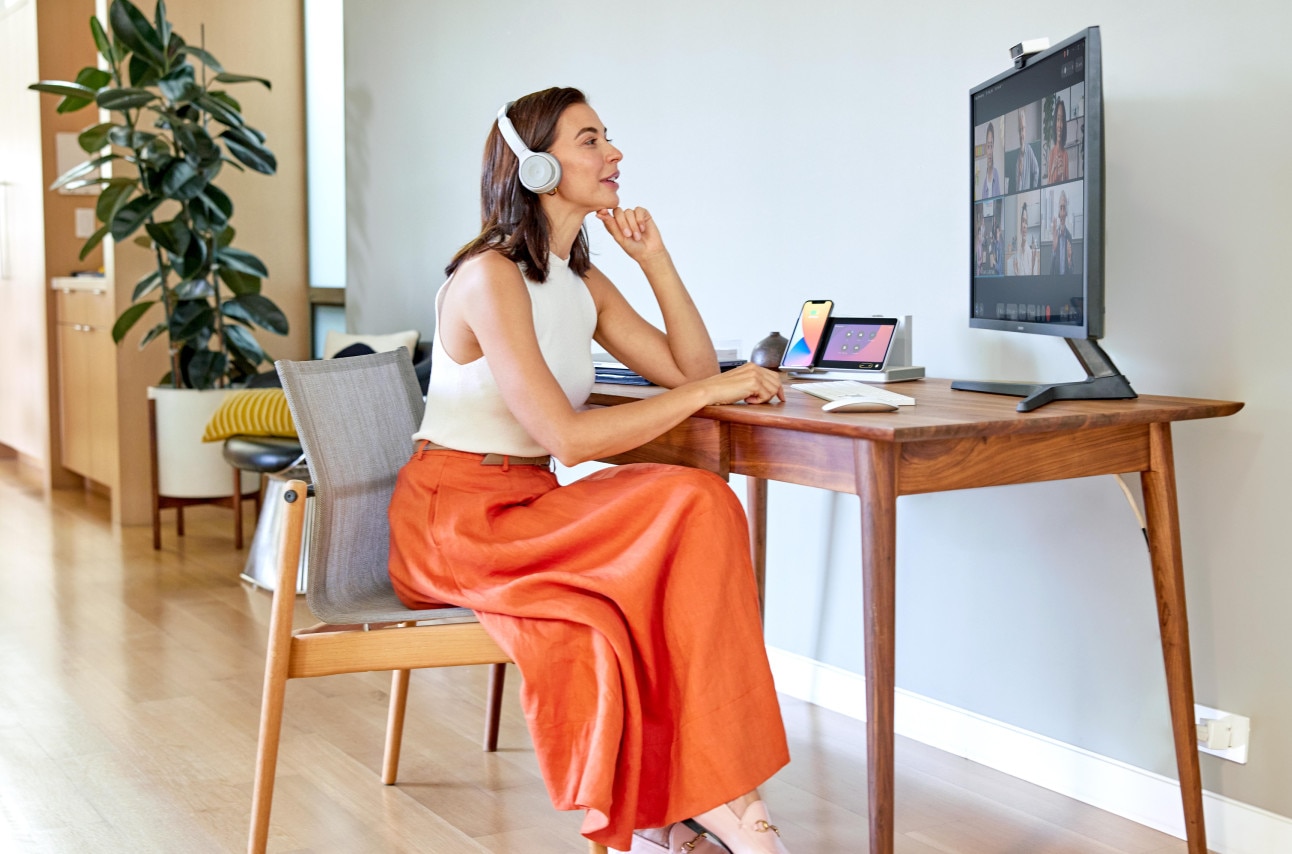 More specifically, a webinar is a real-time presentation with audio, video, and/or multimedia components. It's a popular format for information sharing across various industries and fields from B2B marketing sessions to classroom lectures.
In the context of businesses that support employees, customers, and partners across multiple locations and time zones, webinars can connect everyone at one time, in one place. Since they're virtual, they can efficiently scale to thousands of concurrent attendees, helping organizations reduce travel and venue costs while broadening their opportunities in areas such as sales.
Webinar vs. virtual meeting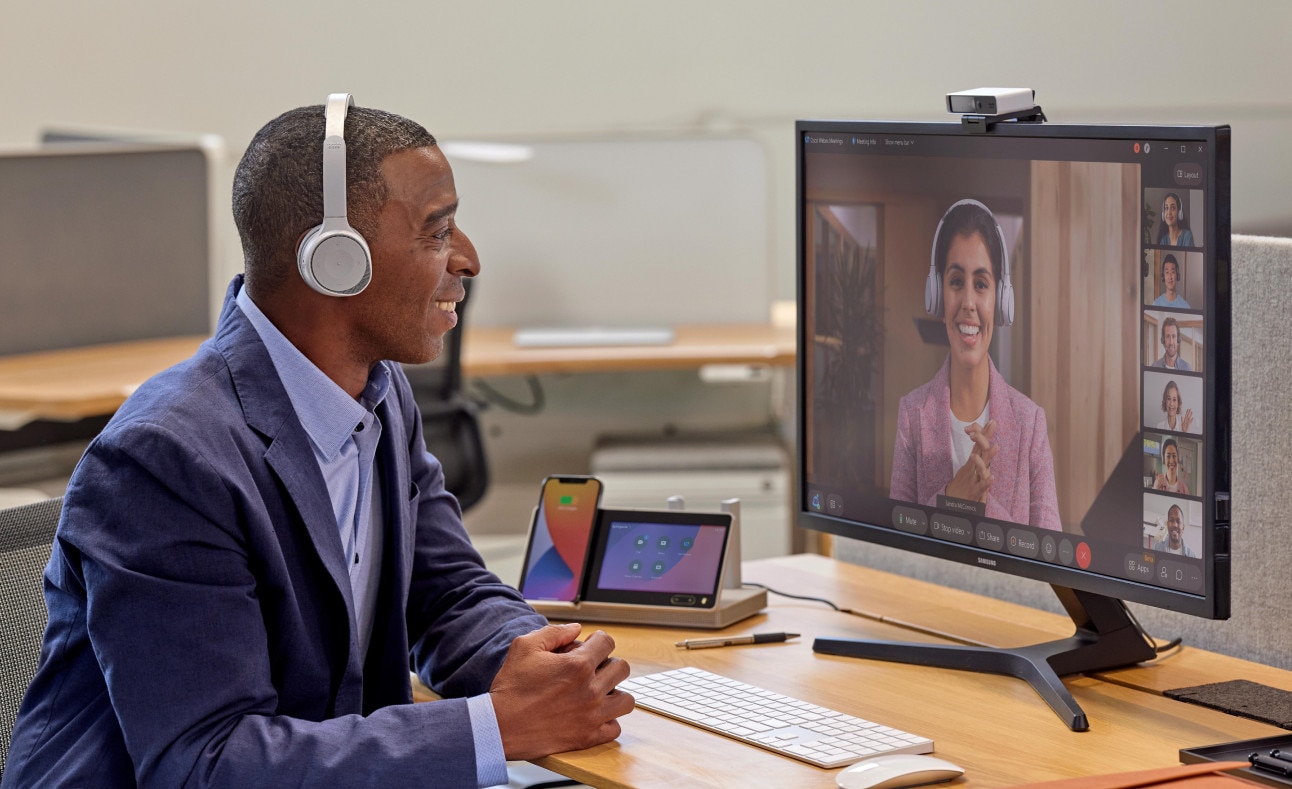 Often people wonder what is a webinar, and how is it different from a video conference? While similar to video conferencing, a webinar's purpose is usually instructional or educational in a one-to-many format.
While webinars and video conferences can be highly interactive, video conferencing usually describes regular meetings, discussions, or brainstorms.
Video conferencing is what you might attend with your colleagues multiple times each day, whereas a webinar is a unique event you may have signed up for months before it happens.
How does a webinar work?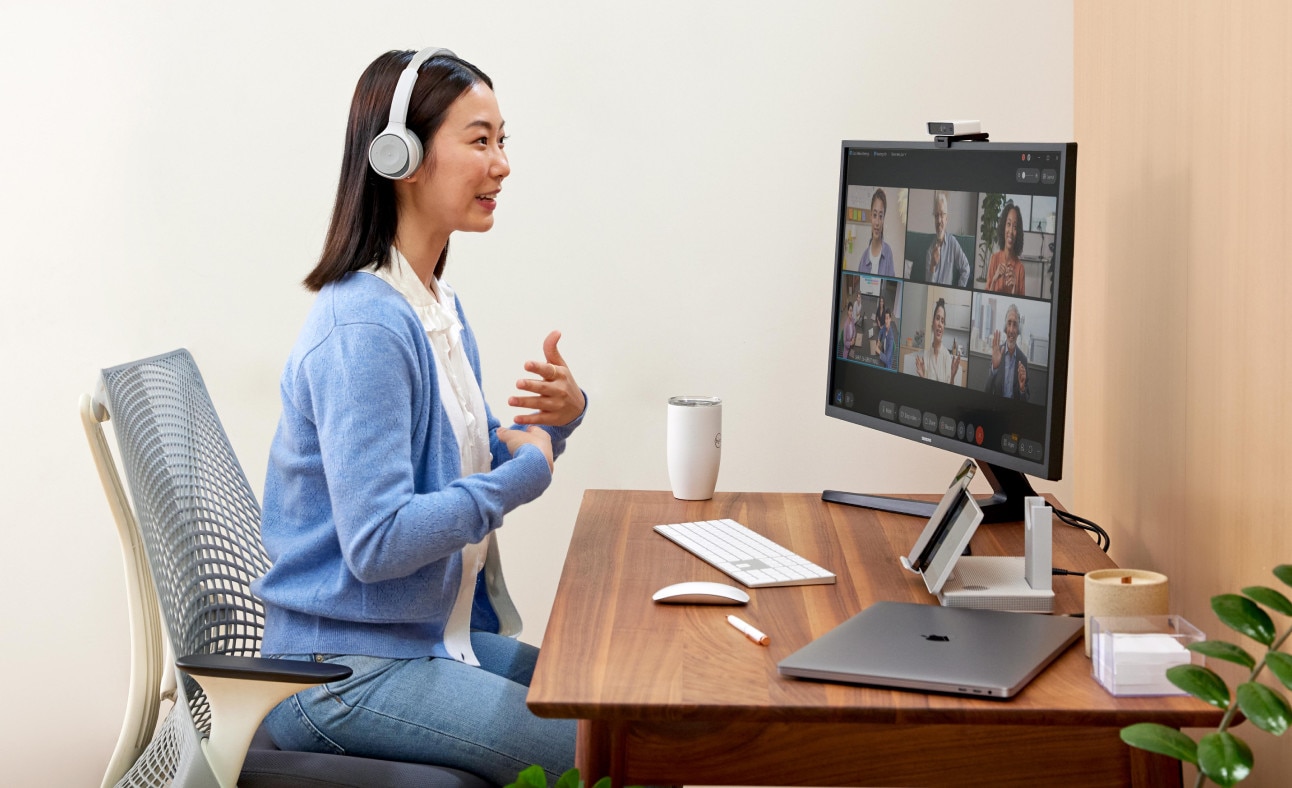 There are three main steps any webinar participant will need to complete before they can view the session. The organization hosting the webinar can manage these details within their webinar software:
1. Receiving the webinar invitation
Holding a webinar begins with creating and sending an invitation to the intended audience, typically through email. A webinar solution can enable automated email management, with customizable HTML and text templates for invitations as well as for confirmations, reminders, and follow-ups. Email isn't the only channel to promote a webinar, however. Social media updates and blog posts are also common methods for raising awareness of either an upcoming webinar or the existence of a recorded webinar.
2. Registering for the webinar
Once someone accepts the invitation in their inbox or clicks on a link elsewhere, they're taken to a webinar-specific landing page where they can enter key details like email address and phone number, as well as credit card or PayPal information if the webinar is monetized. This collected participant information is often used to score and track leads. Overall, the webinar landing page is pivotal. It should have a compelling headline and concise copy that communicates the webinar's value, duration, and some background on the webinar presenter(s).
3. Joining the webinar
When it's time for a webinar to begin, attendees click or tap on a link to view the proceedings within a webinar software client. Modern solutions make it easy for attendees to join and participate in webinars from any desktop or mobile device, as long as they have an adequate internet connection.
Ideally, the webinar experience will be seamless on any device. Attendees should be able to hear the presenter's audio clearly, view any live streaming video, see any shared content such as annotated documents or slide decks, and take advantage of features such as polling, live chat, and threaded question-and-answer functionality.
How these three steps are handled is crucial because webinar attendance rates hover in the range of 40% to 50% of those invited. In other words, the design of an email invite or the interface of the webinar software itself can be the difference between someone joining and getting something out of the webinar or not showing up and not benefiting from it.
More commonly asked questions
Does a webinar have to be live?

While many webinars begin as a live event and are held only once, they can also be recorded for later viewing and distribution.

For example, a company could link to a webinar recording's registration page in its blog posts, email campaigns, and social media updates as part of a concerted content marketing initiative. In this way, webinars are more than just a valuable source of information for attendees – they're also a forum in which organizations can reliably reach and convert customers and generate revenue. Many companies monetize webinars at registration.

Numerous possibilities exist within the webinar format. They range from an organization using a recorded session to build its email list after a product launch to simply holding a one-time event such as an internal all-hands meeting. Whether live or recorded, webinars are helpful for multiple parts of the sales funnel as they can effectively sustain audience attention.

Does your face show if you are watching a webinar?

If you are an audience member, in most cases your face will automatically be set to not show—and you will most likely be muted as well. But it doesn't hurt to double-check at the start of the presentation. Many webinar formats will utilize live question submission to allow audience members to participate in place of live video. On the other hand, presenter videos will be turned on and, in some cases, like with Webex Webinars, may overlay deck slides or presentations if desired.

What are hybrid webinars?

Hybrid work is becoming the new norm for many businesses across the world, so it makes sense that events will also straddle both in-person and virtual settings. Webex's integration with Socio allows for hybrid events to cater to both kinds of audiences in a seamless and sophisticated way.

What do you need to watch and conduct a webinar?

You can easily watch a webinar on your computer or smartphone. If you are looking to host a webinar, you don't need much else, but you could equip yourself with a noise-canceling headset or an advanced webcam so that you present at your best.