McLaren Formula 1 Team
The race behind the race.
Driving collaboration forward.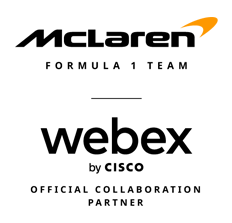 Webex technology is embedded throughout our team's operations, helping us be connected and agile with our people who operate at race pace around the globe.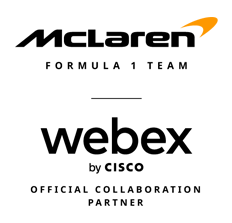 We have very sophisticated communications amongst many people around the world that need to be very secure and in real time… That's where Webex comes into play.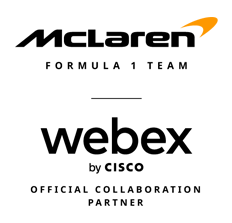 It's almost like magic where everything comes together into one and users just have that seamless journey in Webex.
Transforming concept into reality.
From the McLaren HQ to the F1 Paddock, intelligent Cisco devices enable effortless collaboration so the team can explore every idea through content sharing, digital whiteboarding, and real-time translation–all while enjoying a best-in-class audio and video experience.
Finding the Suite spot.
The McLaren Formula 1 Team equips their team with all the tools they need to collaborate live and asynchronously, host events, run live polling, record video messages, and more on one platform—regardless of where team members are located.
Shifting gears in a flash.
The McLaren Formula 1 Team collaborates seamlessly, shifting their meetings to a mobile phone or a Cisco device via a QR code so they don't miss a beat when they're on the move.
Innovating from the ground up.
How the McLaren Formula 1 Team stays ahead of the curve.
Challenges
During the pandemic, the McLaren Formula 1 Team was seeking new ways to engage with their growing global fan base while ensuring their teams could effectively collaborate no matter where they were.
Solutions
McLaren turned to Webex as their solution for virtual meetings, messaging, and events. Cisco devices helped them transform their workspaces and headquarters into the ultimate hybrid work hub.
Results
Now, with Webex, the McLaren Formula 1 Team can innovate from home, the office, or anywhere in between on a secure platform and continue to engage fans in new ways—all while achieving a sustainable approach to hybrid work.
Maximize teamwork. Minimize costs.
Webex Suite gives you calling, meetings, messaging, events, and more-all on one secure platform built for modern hybrid work. Ready to lower your TCO?
Learn how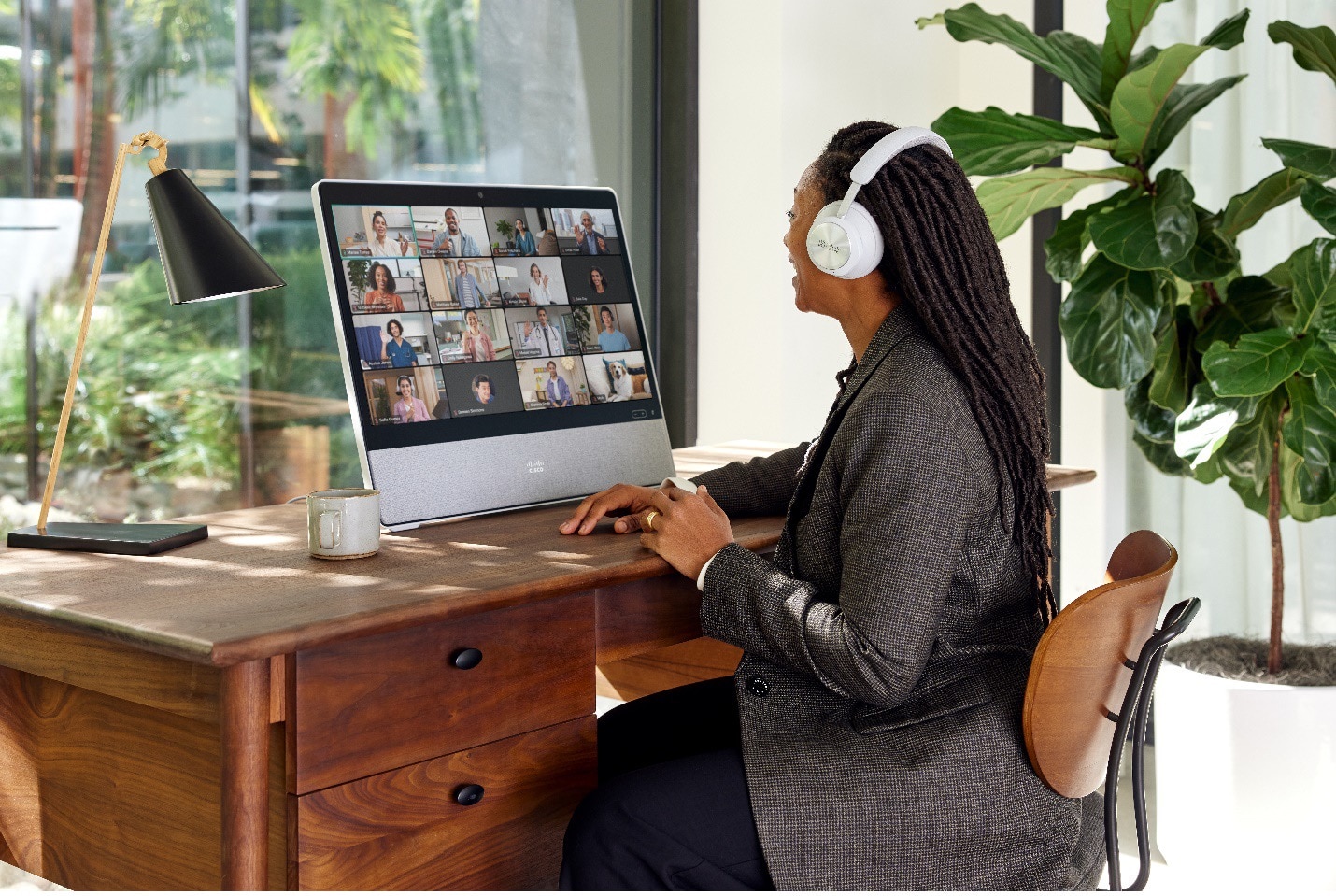 Speed. Accuracy. Intelligence.
Technology that operates at Formula 1 speeds.