Rent-A-Center
Keeping a hybrid team connected in the cloud.
Rent-A-Center, one of America's largest rent-to-own companies, keeps their nationwide team connected with Webex, enabling seamless collaboration whether at home or in the office.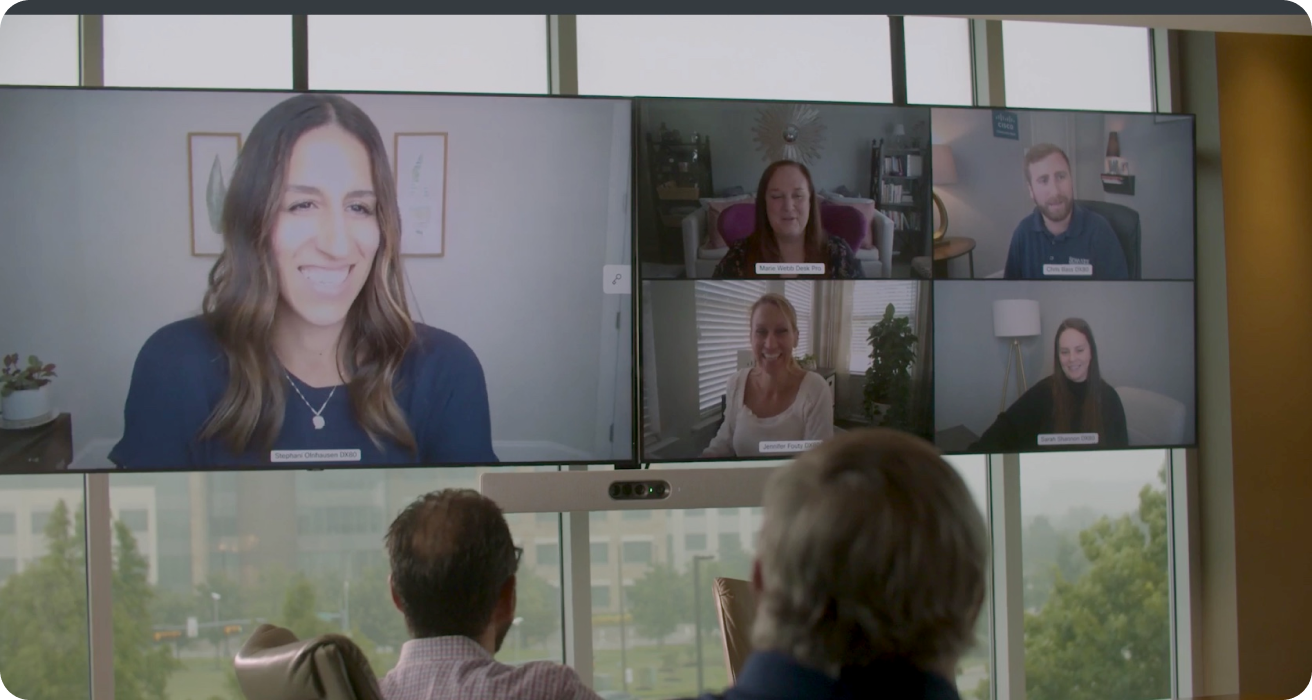 Empowering excellence with better collaboration.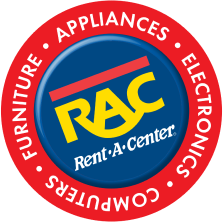 When someone says Cisco to me, I think immediately about the team that supports us. Cisco is on a very short list of the Rent-A-Center vendor partners who have really earned that title of being an extension of our team.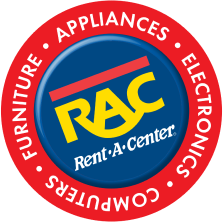 With Rent-A-Center IT, our customers are our stores. Providing them services and capabilities that allow them to better service our customers is absolutely something we endeavor on. Webex is giving us a lot more tools in their toolbox to better support their customers.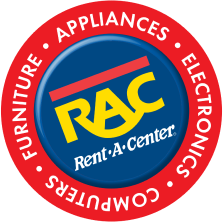 With Webex, you can always be a part of the conversation, whether you're remote or onsite. It gives you that instantaneous collaboration, whether you're here or there, you can still see what's going on.
Rent-A-Center,
a rent-to-own leader.
Rent-A-Center empowers customers to enjoy big-ticket items like furniture, appliances, and electronics the way they want, when they want, with flexible payment options.
14,000 employees nationwide
Over 14,000 people make up the Rent-A-Center team, collaborating across their headquarters and stores, remotely and in person.
1M+ customers
Rent-A-Center gives its more than one million customers access to major items like couches and laptops through flexible payment plans and the option to own when they're ready.
2,400 stores and 200 franchise locations
Headquartered in Plano, Texas, Rent-A-Center operates 2,400 stores in the U.S., Canada, and Puerto Rico, along with over 200 franchise locations.
Rent-A-Center's transformation at a glance.
Difficult to efficiently communicate with colleagues and customers across Rent-A-Center's HQ and thousands of stores.

Costly management and inefficient processes due to patchwork of communication and collaboration solutions.

Needed to provide better collaboration experiences to employees whether they were at home, in the office, or at one of the many store locations.
Webex delivered a scalable, unified communications solution that helped reduce outages, improve management, and increase use.

Webex created a richer, more inclusive collaboration experience from anywhere, with integrated calling, video conferencing, messaging, and devices.
The Business Challenge
Improving collaboration in a hybrid world.
A relationship-based business, Rent-A-Center deeply values seamless communication with customers and coworkers, but their patchwork of collaboration solutions wasn't up to the task.
Complex communication needs

A large company with thousands of stores, and a geographically dispersed, hybrid workforce, communication is key to Rent-A-Center. They needed to be able to:

Avoid costly downtime due to communication outages or issues.
Consistently communicate with their customers throughout the full lifetime of their agreement.
Leverage an agile, scalable solution to handle peak seasons like Black Friday.
Keep their teams connected as they evolve into an increasingly remote and hybrid workforce, while continuing to offer amazing customer service.

Inefficiencies due to inconsistent solutions

The Rent-A-Center team struggled with an eclectic group of communication and collaboration solutions that required significant time to manage, often causing delays and loss of business. They needed something reliable that they could efficiently and centrally manage.

Keeping a hybrid workforce connected and included

Effortless, real-time communication proved challenging, but they needed to keep their hybrid team connected and make sure everyone felt included. For example, they'd often send pre-recorded training sessions to their teams, which lacked the real-time questions and dialogue needed to be truly impactful.
The Solution
Seamless collaboration, now owned by Rent-A-Center.
Rent-A-Center uses Webex to get work done efficiently with powerful collaboration devices and one easy-to-use app.
Secure, seamless cloud calling solution

Rent-A-Center traded their patchwork of communication platforms for Webex Calling, providing them one business phone solution that they could manage efficiently from a central point.

Unified cloud experience
All 14,000 employees have a consistent calling experience and can easily connect from any device, regardless of where they're working.

Easy management
The Rent-A-Center team now has one cloud calling solution that's simple to manage. They can instantly forward lines, create new lines, add new phone numbers, and more.

Increased efficiency
Rent-A-Center has significantly reduced the number of issues they're experiencing with their phone system and has more time to focus on innovation and serving their customers.

Smooth transition
The team migrated 14,000 phones to Webex Calling in just two months, also rolling out the Webex App and Webex collaboration devices.

Scalable solution
Webex gave the Rent-A-Center team the scalable cloud solution they needed to accommodate peak times like Black Friday.

Powering hybrid work with an all-in-one collaboration app

Rent-A-Center accelerated their collaboration with a unified solution to call, message, and meet, allowing employees to get work done from anywhere.

A modern meeting experience
Team members can efficiently join a meeting from anywhere, on any device, enhancing their collaboration with digital whiteboarding, breakout sessions, and more.

Tools to keep the conversation going
Robust team messaging allows people to get the answers they need quickly between meetings.

Work from anywhere
Whether they're working at home, in the main office, or in one of Rent-A-Center's stores, people can easily collaborate with colleagues.

Interactive training
The Rent-A-Center team transitioned their recorded training sessions to interactive, virtual meetings where people can share opinions and get questions answered in real time—helping everyone feel heard and included.

Engaging events
With Webex, the Rent-A-Center team can now host engaging virtual events, such as their recent women's summit which gathered approximately 400 attendees—something they wouldn't have been confident to try with their previous technology.

Devices that bring out the best of hybrid work

Rent-A-Center provides their team with world-class collaboration experiences through intelligent devices.

Immersive face-to-face experiences
Rent-A-Center equipped their conference rooms with Webex Room Kits, allowing people to seamlessly meet face-to-face with colleagues at home or other locations.

Inclusive collaboration
With Webex devices, colleagues can easily connect, and be seen and heard, regardless of where they're working.

Cutting-edge features
Rent-A-Center also leveraged Webex DX80s, all-in-one collaboration devices that bring HD video, digital whiteboarding, and more, right to people's desks.
Experience more from Webex.