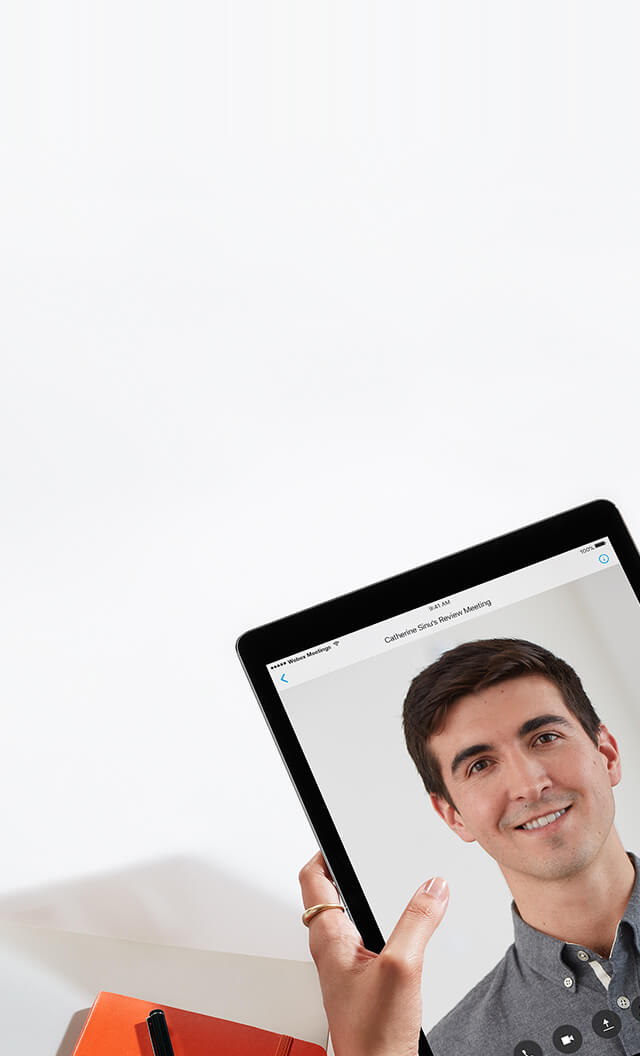 Cisco Webex Meetings
Meetings that work for you.
With Webex Meetings, joining is easy, audio and video are clear, and screen sharing is easier than ever. Forget about the technology, focus on what matters.
Meet face to face. Wherever you are.
Video conferencing is as simple and seamless as meeting in person, and with the Webex mobile app, you can meet absolutely anywhere. Hosting is easy and joining is easier—simply click on your link to join. Include everyone, even guests.
Get on the same page.
Seeing is believing. Share your screen so everyone can view your document, spreadsheet, or application. You can even have the host record the meeting so others can get up to speed later.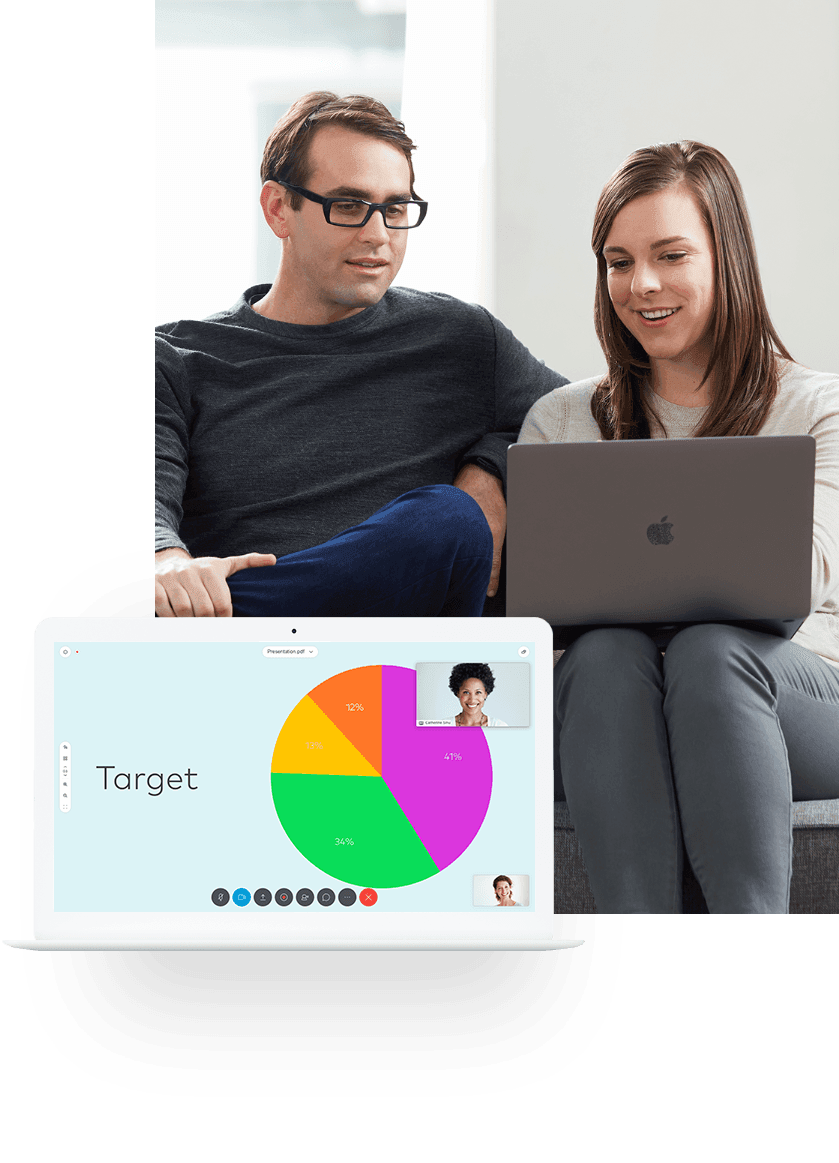 Invite anyone or everyone.
Schedule and join meetings from where you work. Everyone you invite can join your online meeting, no matter how they're connecting, even guests. Big crowd? Not a problem. You can meet with over 40,000 people.
Host events. Train your team. Support your customers.