Meet your way with Cisco devices.
Join any Webex, Microsoft Teams, Google Meet, or Zoom meeting with the touch of a button.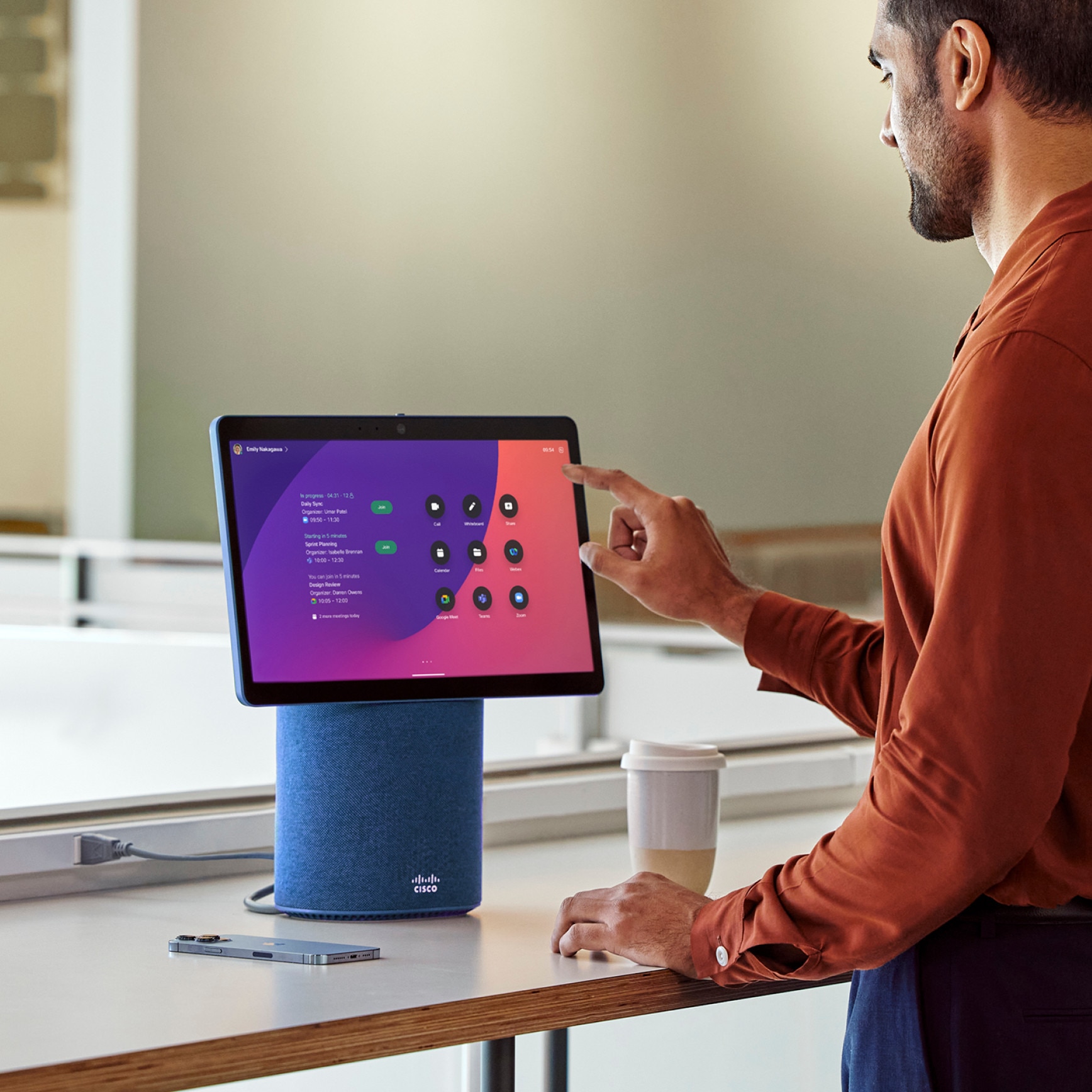 Great Meeting Experiences, from Anywhere
Whether they're joining a meeting from a conference room, a home office, or a shared huddle space, give your teams a consistent and reliable experience powered by purpose-built devices.
Take a Deep Dive into Cisco Devices Interoperability
Watch our webinar to find out more.
Why interoperability matters.
Your hybrid team deserves a consistent collaboration experience with sophisticated devices that work well with any meeting platform.
85% of organizations use more than one meeting platform1
You need devices that help you shine on all the platforms your colleagues and customers are using.
68% of knowledge workers work from the home and the office2
They need the tools for incredible collaboration, no matter where they're working.
54% of remote workers don't have the tech they need to collaborate3
Flexible devices are an important part of this tech stack.
1. Cisco Devices Decision-Maker Survey - 2022.
2. Entering the Era of Hybrid Work. Dimensional Research, September 2021.
3. The Data Behind Video Meeting Fatigue. Dimensional Research, May 2022.
Join any meeting, anytime.
With Cisco devices, you can experience exceptional video conferencing and co-creation on any meeting platform.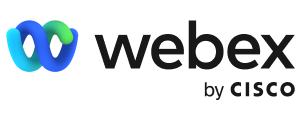 Webex
MIcrosoft Teams
Zoom
Google Meet
Collaboration without barriers.
Say goodbye to switching software or reconfiguring devices between meetings.
Join any meeting with ease
Switching meeting platforms throughout the day? Easily host any meeting from Cisco devices with just your laptop and a simple USB-C connection.
Skip the software reboots
No need for complicated software reboots between meetings. Join any Zoom, Microsoft Teams, Google Meet, or Webex meeting with the touch of a button.
Enjoy intelligent experiences
Enjoy AI-powered features like smart camera options, virtual backgrounds, background noise removal, and optimize for my voice—no matter what meeting platform you're using.
Empower your hybrid team
Set your team up for success with the tools they need to collaborate and connect to any workflow with ease.
Connect with clients
Securely and efficiently connect with your customers and partners on the meeting platform they're most comfortable with, while still enjoying the features you love.
Future-proof your investment
Invest in flexible, high-quality video conferencing equipment that'll serve your team for years, even if you change your meeting provider.
Creativity without boundaries.
Our clients work with every possible platform so we also have to work with every possible platform as well. We've used Cisco devices with Zoom, Google Meet, Microsoft Teams, and Webex.
Interoperability insights.
The latest on interoperability and collaboration devices—and how your team can thrive in the world of hybrid work.
Video Interop in the Hybrid Work Environment
Learn how interoperability decisions impact your team every day.
Overcoming Hybrid Work Challenges with Smart Desk Devices
Laptops, thanks for your time, but our meeting is definitely over. See how you can achieve a better hybrid work experience with smart desk devices in this Frost & Sullivan whitepaper.
An Open Platform for Hybrid Work from Any Device
Tune in for this webinar to find out how Cisco devices allow you to easily join any meeting.
Frequently asked questions.