Webex Room Kits
Webex Room Kits give you all the essentials to turn your meeting room into an intelligent collaboration room. Delivering video innovation-in-a-box, the Webex Room Kits include a camera, codec, speakers and microphones. All you need is a flat panel display and Webex will do the rest.
Works seamlessly with Webex Meetings video conferencing. Sign up for free today.
Sign up free
Host smarter meetings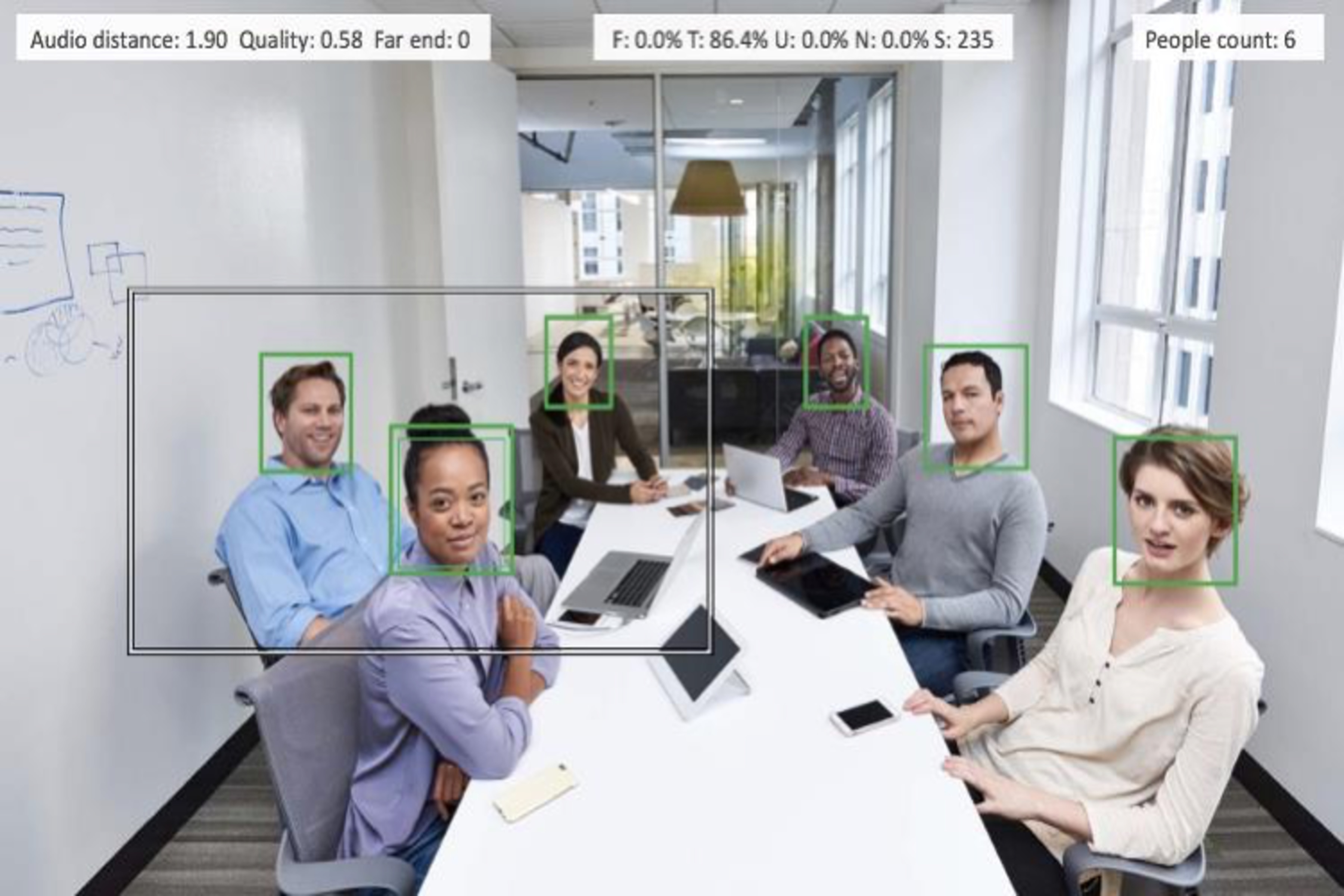 Integrated cameras are as smart as they are powerful, with ideal framing and speaker-tracking capabilities.
Meeting noise is automatically suppressed to reduce disruptions from sounds such as typing, paper rustling and more.
System automatically "wakes up" and greets you when you walk into the room, recognizing you through your mobile device.
Automatically counts people in the room, enabling analytics for better resource planning.
Advanced AI features like facial recognition for in-meeting name labels and a digital assistant that provides for a zero-touch, voice-controlled meeting experience.
Be seen, be heard, be in control
Rich audio experience with integrated microphones and speakers as well as automatic noise suppression, so everyone comes through crystal-clear.
High quality 5K camera with wide-angle lens that allows everyone in the room to be seen.
Easily controlled by the Cisco Touch 10 control unit or with a Cisco Webex app.
Deliver the ultimate presentation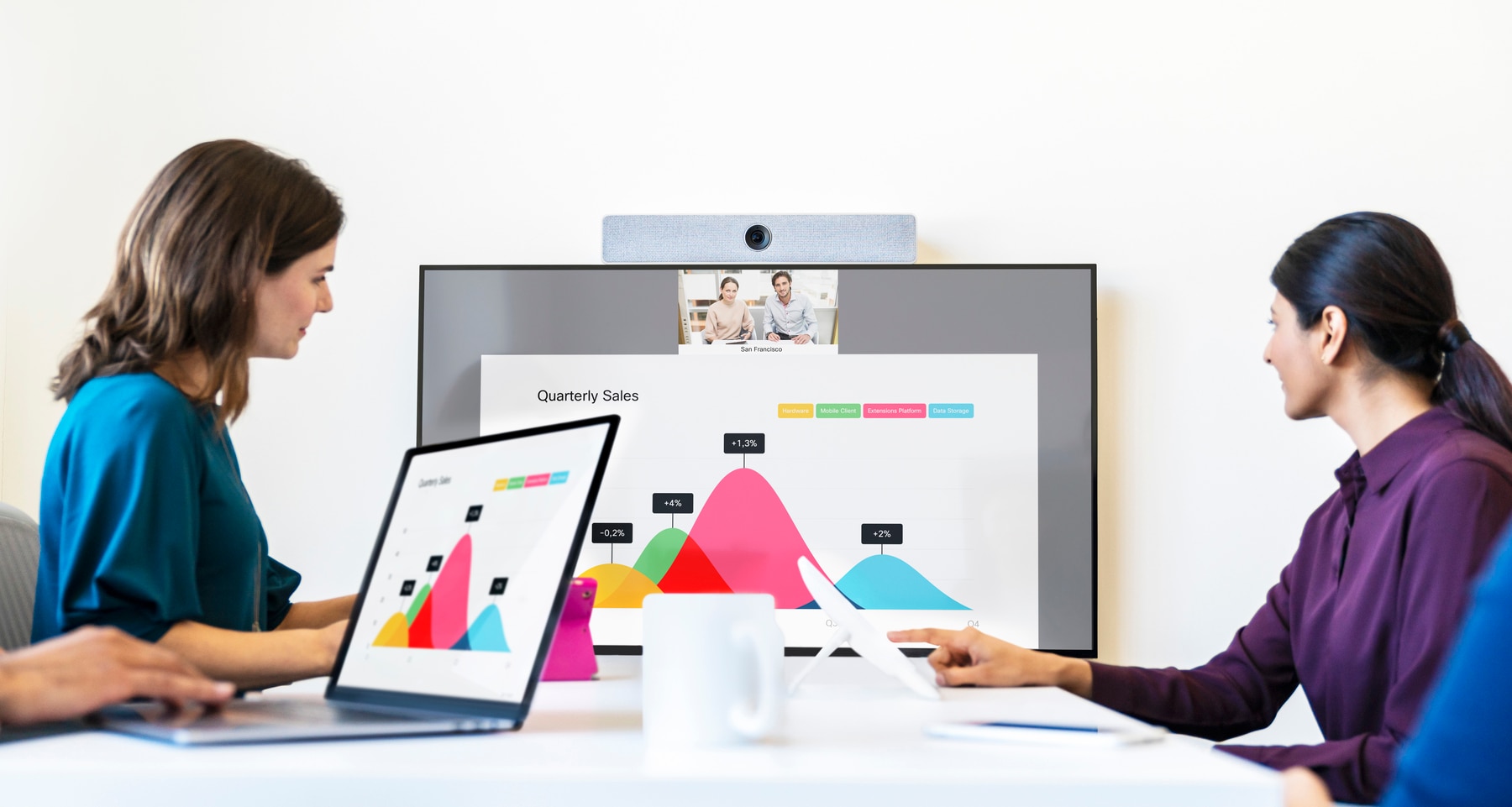 Supports dual screens for video and content, as well as dual content sources, for the ultimate presentation experience.
Rich content sharing delivered in 4k and in 30 fps (local), and 5 fps (remote), has the option of being shared wired or wireless.
Whiteboard content and annotations can be viewed when shared from a Webex Board, Desk Device, or Cisco Webex app.
A Webex Room Kit for any size room.
Webex Room Kit Mini
Designed for huddle spaces for 2-5 people.
Includes codec with 120-degree field of view

Webex Room Kit
Designed for meeting rooms for up to 7 people.
Includes camera and codec in a single device.
Webex Room Kit Plus
Designed for medium to large rooms for up to 14 people.
Includes a separate Codec Plus and quad camera.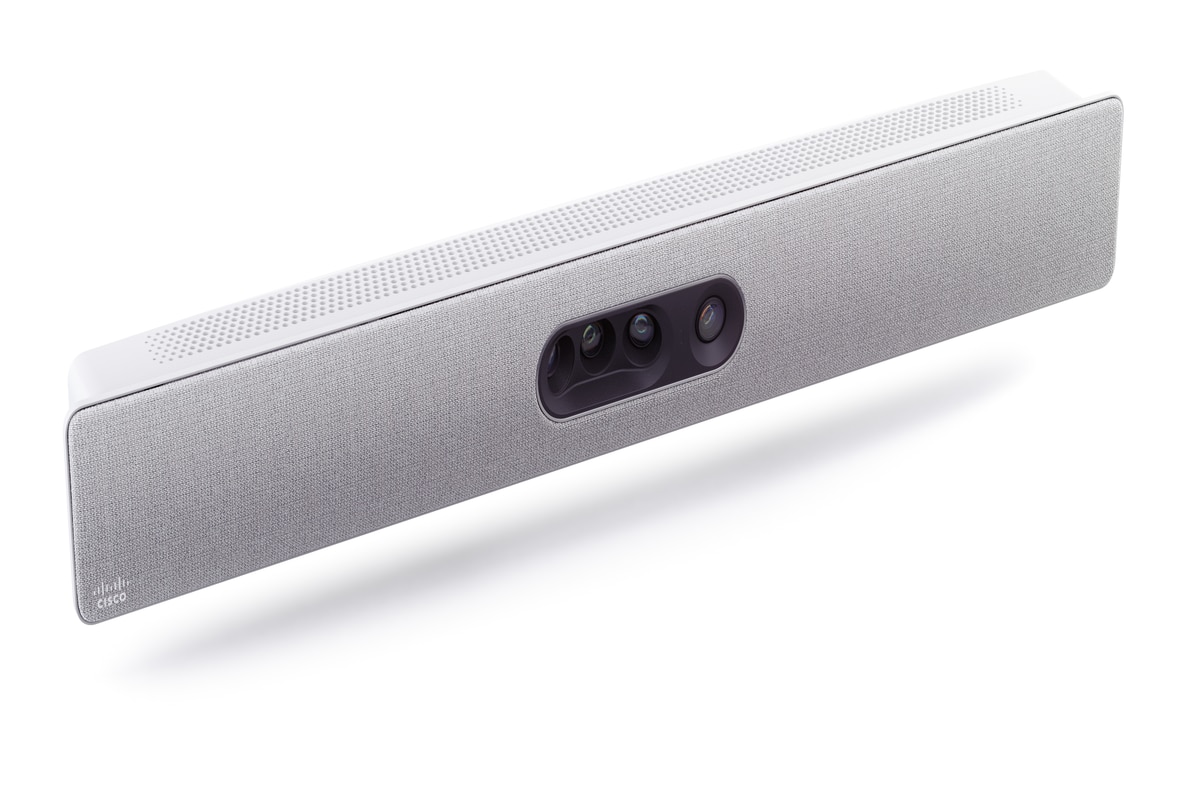 Webex Room Kit Pro
Designed for the largest of rooms, such as boardrooms, huge conference rooms or auditoriums.
Ultra-High-Definition (UHD) video.
Includes multiple codec options for custom deployments.
Integrates with multiple cameras and screens.