Webex Room Series
With Webex Room Series, you have everything you need to set up an intelligent, collaborative, multi-media conference room, in one easy package—screens, speakers, codec, camera, touch user interface, microphones, and mounting. Bring any size meeting room—large or small—to life with a fully integrated, all-in-one system.
Works seamlessly with Webex Meetings video conferencing. Sign up for free today.
Sign up free
Intelligent meetings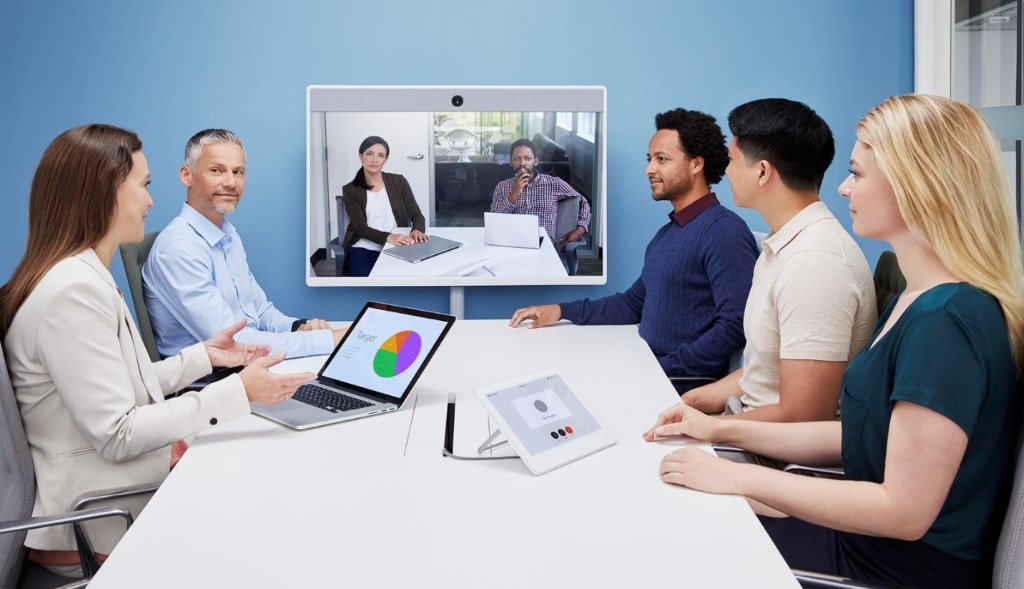 Powerful, integrated cameras deliver intelligent view capabilities that automatically detect meeting participants, provide ideal framing and track each active speaker.
Automatic noise suppression reduces disruptive sounds coming from the meeting room, like typing, paper rustling, sirens, etc.
Automatic system wake-up greets you when you walk into the room and suggests activities, like starting or joining your next meeting.
People count for optimizing room usage and resource allocation.
Advanced AI features like facial recognition for in-meeting name labels and a digital assistant that provides for a zero-touch, voice-controlled meeting experience.
Crystal-clear audio and video
Crystal-clear audio with integrated microphones, speakers, and amplifier that require no wires or microphones on the table.
Powerful 5K UltraHD camera and wide-angle lens cover everyone in the room in the highest of quality.
Stereo speakers with dedicated center speaker for optimal voice pick-up, equal room coverage and built-in amplifier to deliver rich sound.
Smarter presentations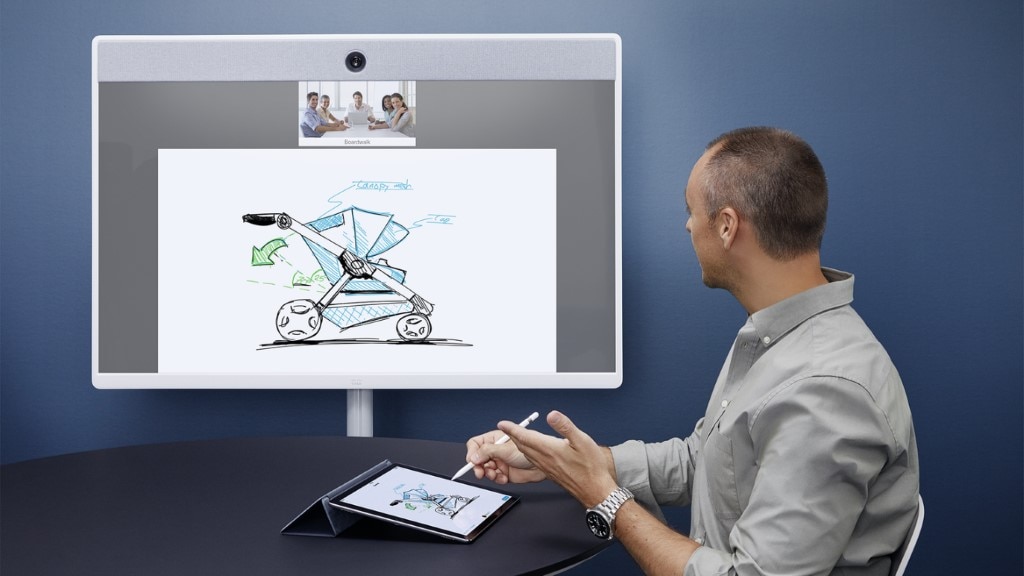 The option for single or dual screens to accommodate both video and content.
View whiteboard content and annotations shared from a Webex Board, Desk device or the Cisco Webex app.
Rich 4k content sharing includes local 30 fps, and remote 5 fps.
The ability for wired or wireless content sharing.
A Webex Room Series for any size room.
Webex Room 55 & Webex Room 55 Dual
Designed for medium sized meeting rooms with up to 7 people.
Integrated system with a choice between single or dual 55-inch 4K screens.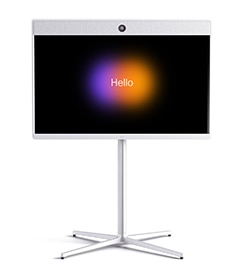 Webex Room 70 & Webex Room 70 Dual
Designed for large meeting rooms with up to 14 people.
Integrated system with a choice between single or dual 70-inch 4K screens.