Webex Board Series
The ultimate in team collaboration at the touch of a finger. The Webex Board is a wireless presentation screen, a digital whiteboard, and an audio and video conferencing system, all in one.
Connect to your Cisco Webex service to get started. Sign up for Cisco Webex free, today.
Sign up free
Where co-creation meets collaboration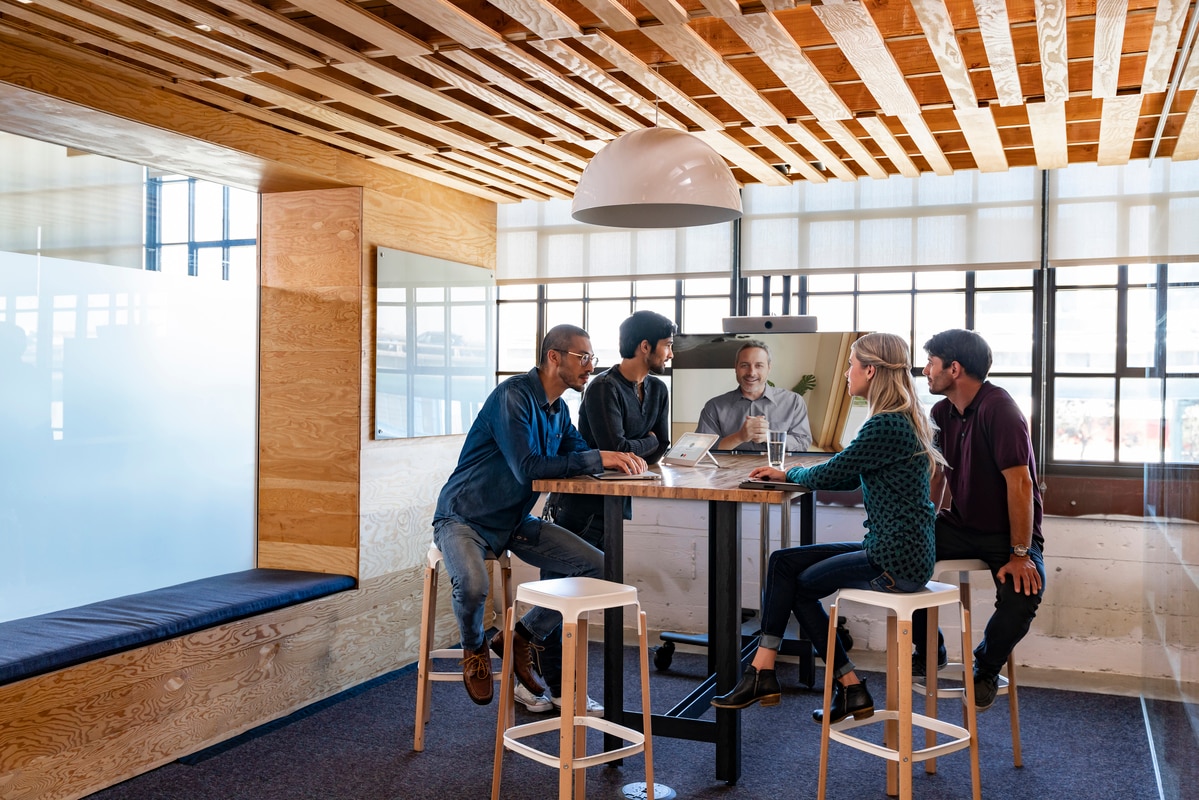 The Webex Board is designed for rooms that need collaboration and creativity. The easy-to-use touch-based device brings together teams in physical rooms as well as virtual teams to meet, ideate, and create.
Sign up free
All-in-one collaboration
Available in 3 sizes, the Webex Board is the only tool you need to collaborate in physical meeting rooms from huddle spaces to boardrooms.
Wireless presentation:

Share your presentation locally in the room or remotely, without any need for wires, dongles, adapters, or typing in PIN codes.

Digital whiteboard:

Bring your ideas to life by easily whiteboarding on the screen with the Cisco Webex Pen or your finger.

Audio and video conferencing:

Make your high-definition video or high-fidelity audio calls directly on the Webex Board.

Web applications:

Effortlessly launch into your web apps like Office 365, Trello, and YouTube from the Webex Board without interrupting your workflow.

Digital signage:

Deliver custom digital signage, alerts, live TV, video on demand capabilities, and scheduling when the devices isn't being actively used for collaboration.

Connect and save:

Connect the Webex Board to Webex Teams and your whiteboard creations, shared documents, and presentations will live there persistently and securely to be picked up again at any time.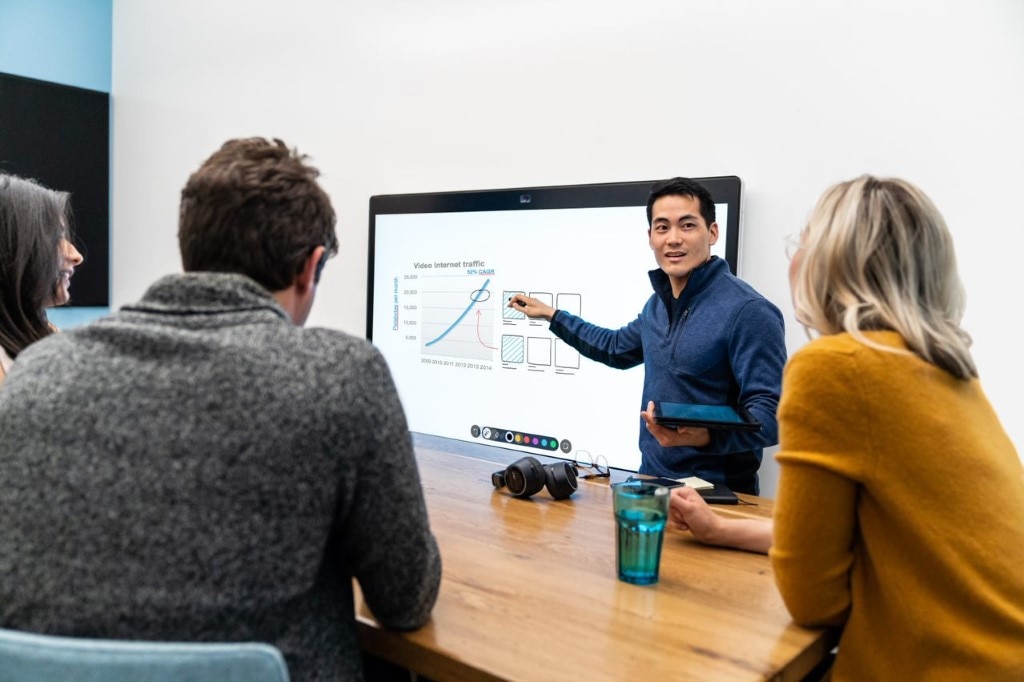 Where your ideas can take shape
The Webex Board is best suited for rooms that bring together local and remote participants to co-create. With advanced, touch-based digital whiteboarding, your ideas can take shape.
Enjoy two-way whiteboarding with your entire team—local and remote.
Easily whiteboard or annotate on a screen share using the Cisco Webex Pen or with your finger, and then automatically save your content to Cisco Webex.
With the Webex Board you can pinch and zoom, annotate, use stickies, and more, to bring your ideas to life.
The whiteboard is infinite and persistent, so you can capture and share your ideas, big or small, anytime, anywhere.
Advanced AI features like facial recognition for in-meeting name labels and a digital assistant that provides for a zero-touch, voice-controlled meeting experience.
Crystal-clear audio and video conferencing
The Webex Board brings high-quality video and audio to your collaboration rooms, so everyone can be seen, and be heard.
Powerful 4K camera captures a high-resolution image of virtually the entire room.
Intelligent software algorithms enable automatic framing for the best overview from the far end.
Built-in 12-microphone array amplifies sound quality, almost as if a microphone has been extended to each speaker.
Automatically modulates the active speaker so that clear audio is delivered to remote participants, regardless of how close or far away the speaker is from the Webex Board.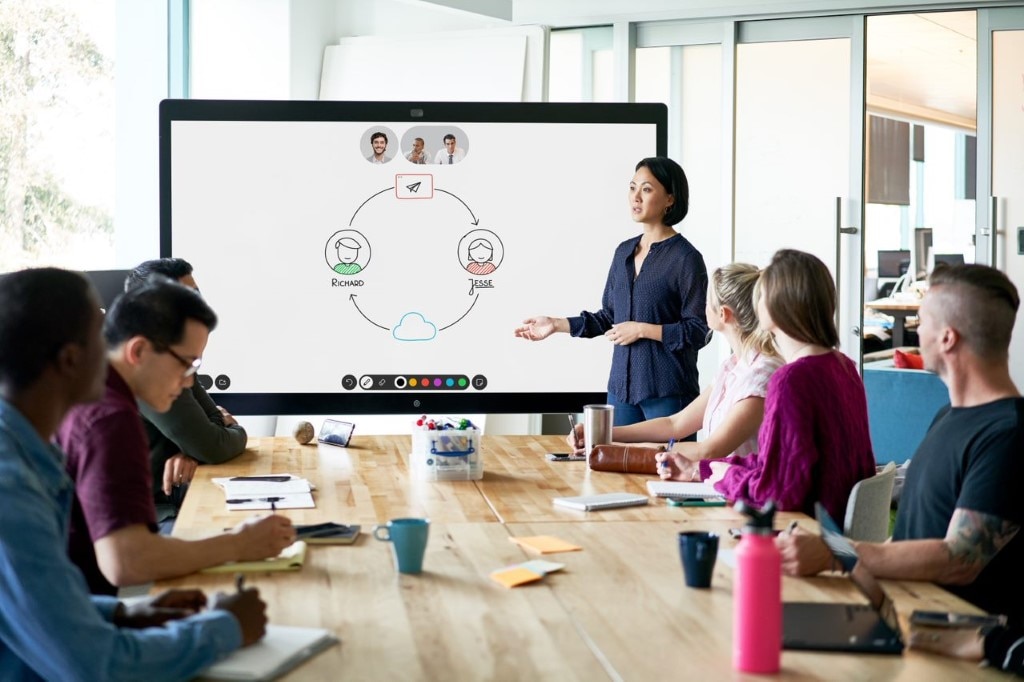 All for one, and one for all
The Webex Board comes in three different sizes, so you're covered whether you're looking to improve collaboration and creativity in the huddle space or the boardroom, and everything in between.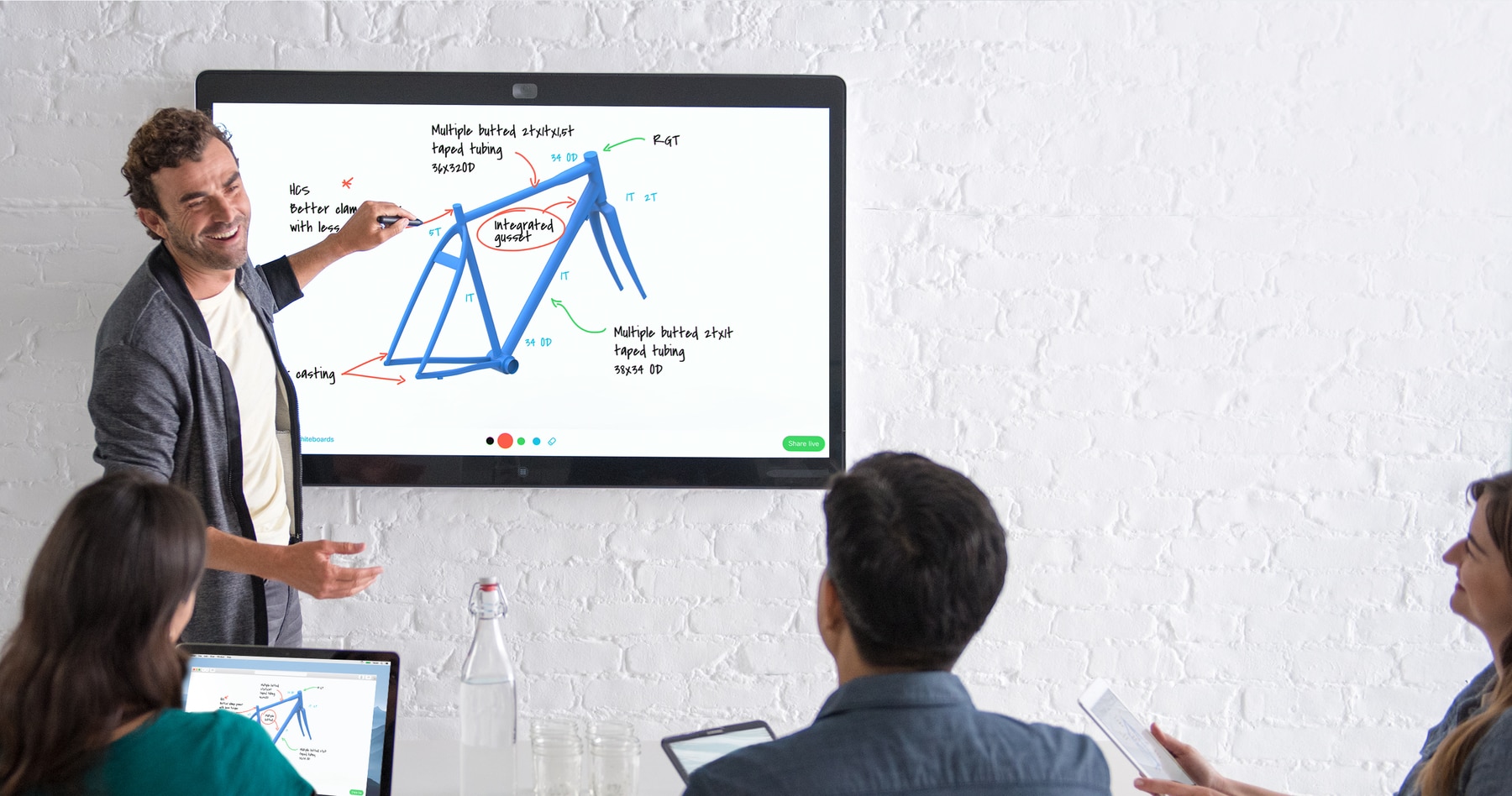 Cisco Webex Board 55
Screen: 55-inch edge LED LCD
Camera: 83-degree field of view
Cisco Webex Board 70
Screen: 70-inch edge LED LCD
Camera: 83-degree field of view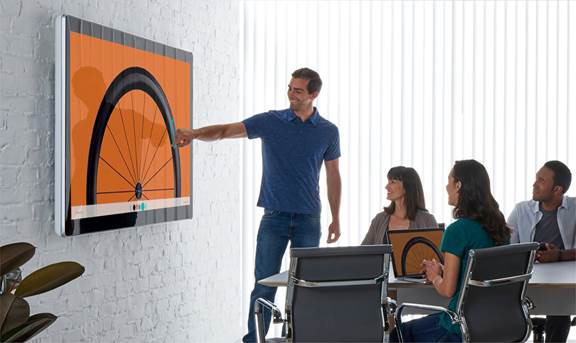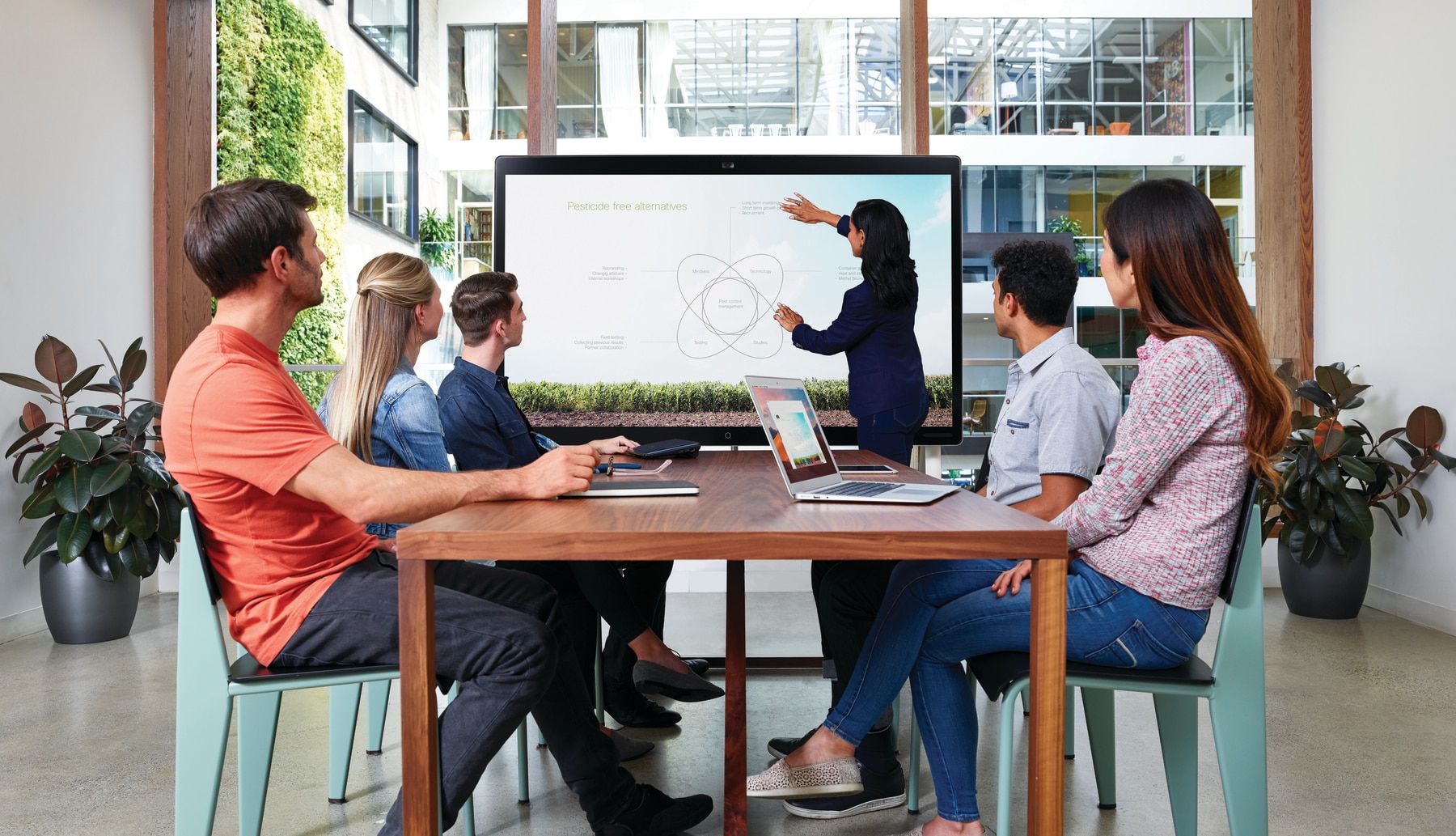 Cisco Webex Board 85S
Screen: 85-inch edge LED LCD
Camera: 83-degree field of view