Get more from your conference call.
Choose Webex Meetings.
When you use Webex Meetings for your conference call, you get video and screen sharing, too. See and hear each other at the same time. And see the same thing at the same time and work on it together.
Use video with your conference call! Try Meetings free
See how to screen share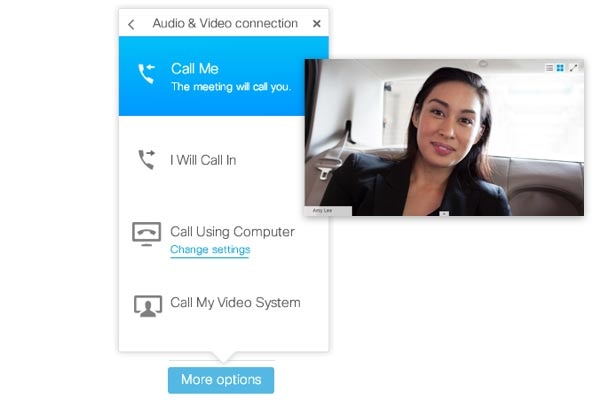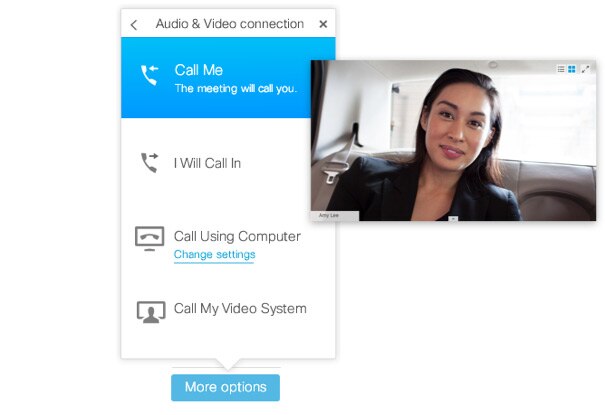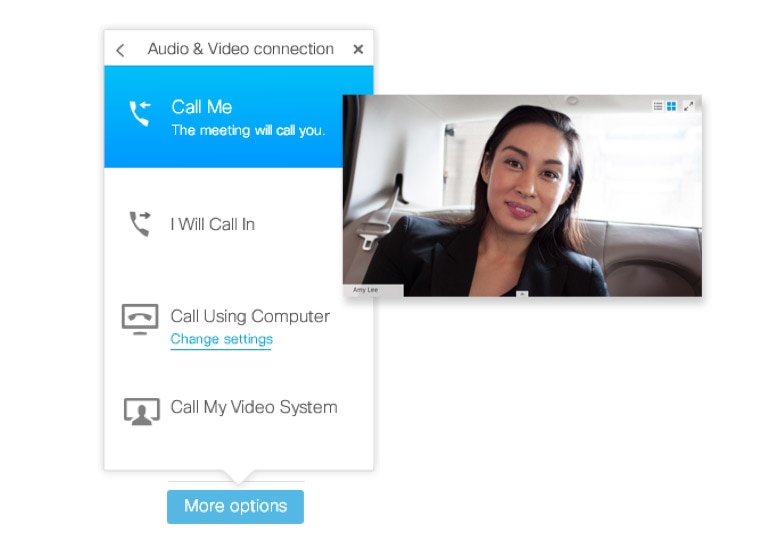 Your meeting calls you
And only Webex Meetings has Call Me — your online conference call calls you! No dial-ins, no passcodes. Just answer and you're in.
Do more with your conference calls
Conference calls with Webex Meetings give you more options. You can go audio only, or use video, too. Screen share and whiteboard to edit files together and brainstorm. However you choose to do it, online conferencing with Webex will help you move the work forward.
More about Webex video conferencing