Webex Suite.
Purpose-built
for hybrid work.
Everything your business needs to collaborate—in the first best-of-breed suite for hybrid work.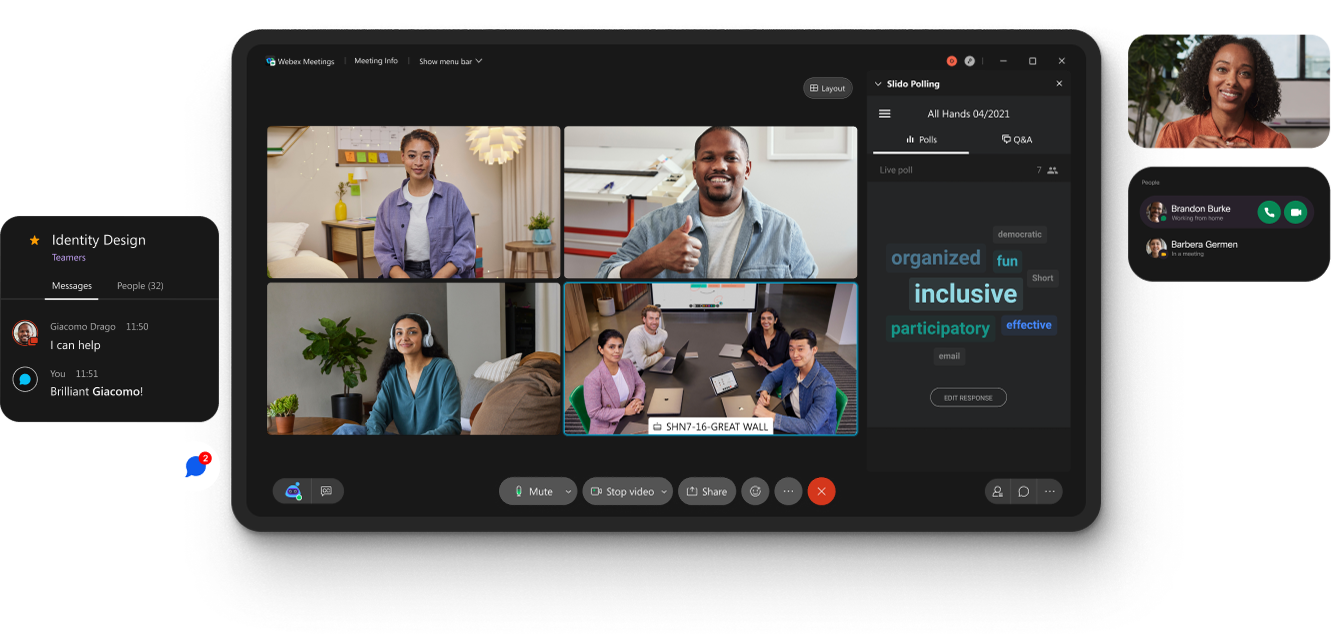 One seamless way to collaborate.
Reach and Scale
Host virtual events and engage audiences large and small with interactive features like gesture recognition, polling, and Q&A.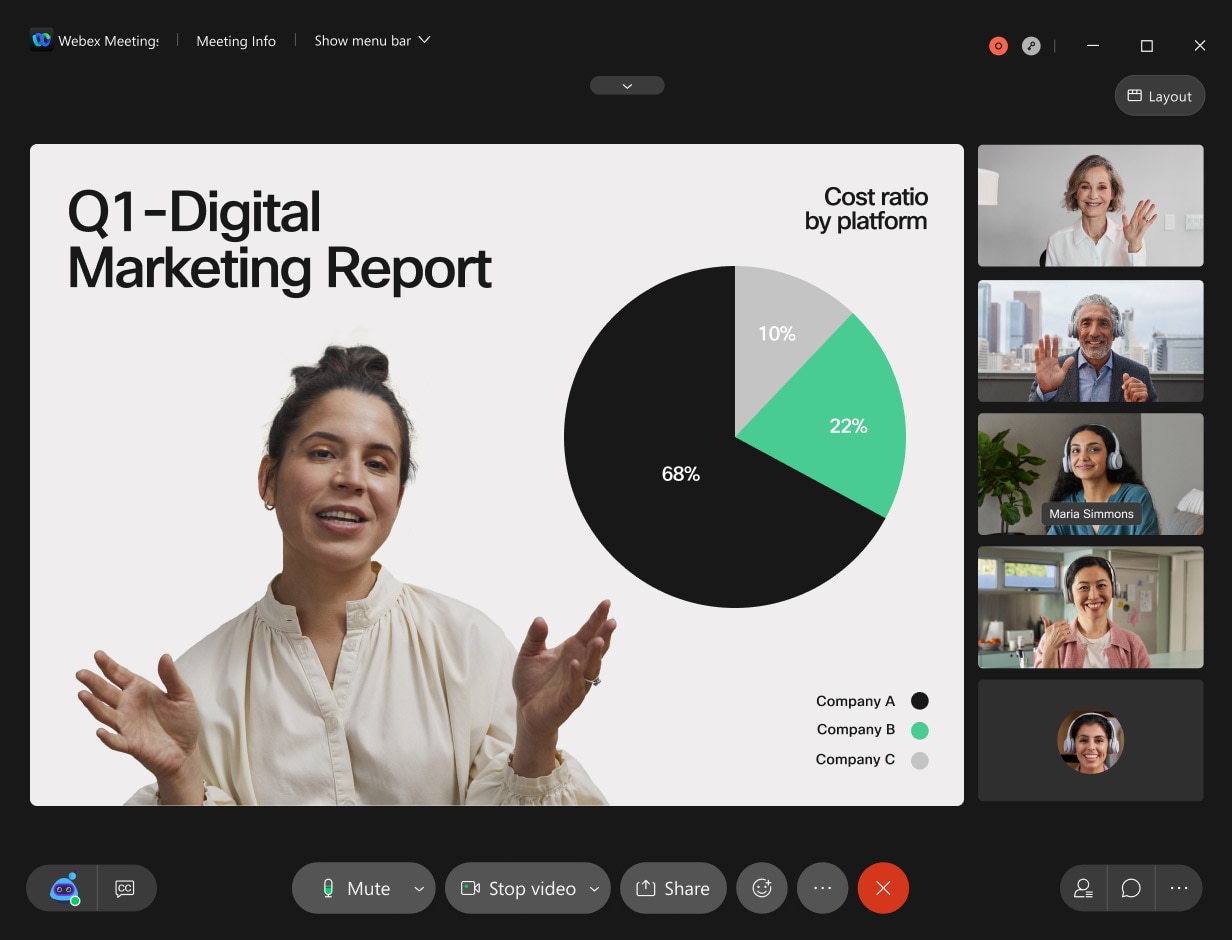 Engaging Interactions
Create engaging meeting experiences with immersive share, custom layouts, virtual backgrounds and breakout rooms.
Embedded Intelligence
Automatically remove distracting background noises and voices, take notes and action items, and transcribe meetings.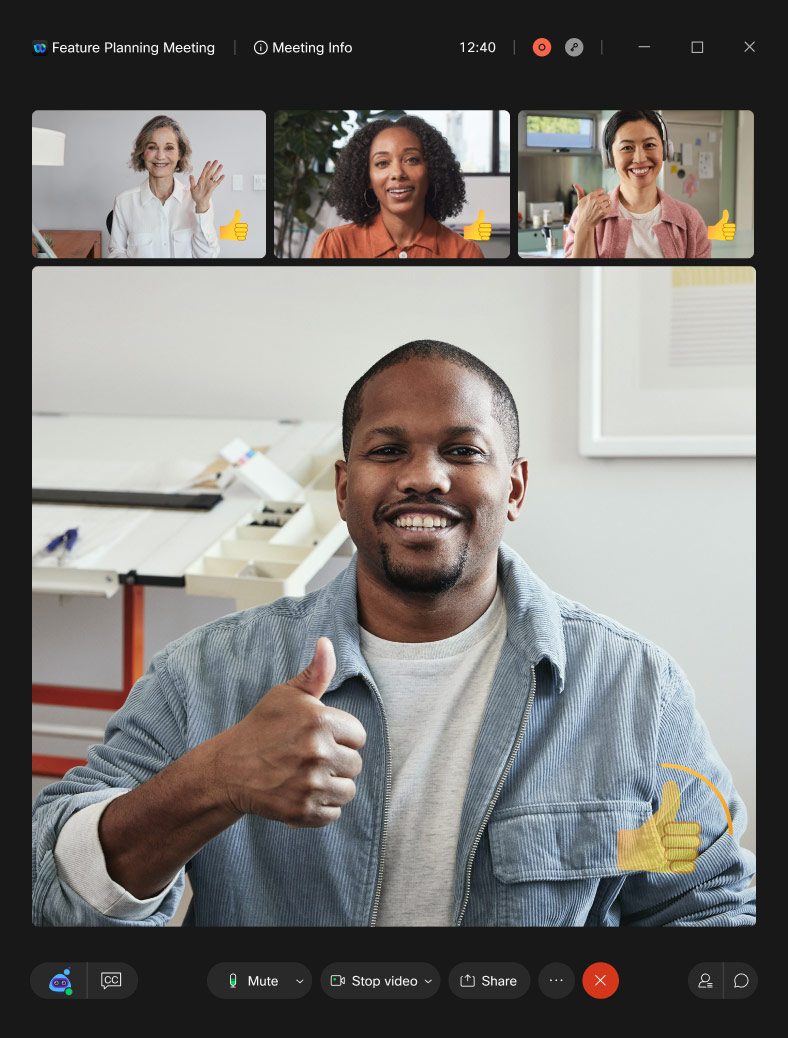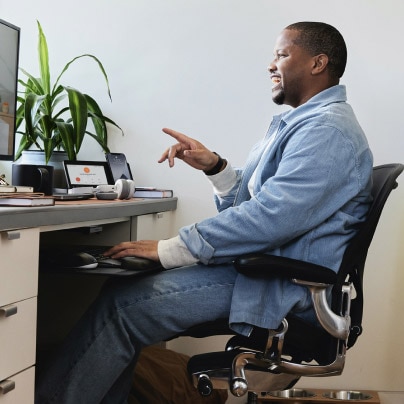 Inclusive Participation
Ensure equal contribution from everyone regardless of language, geography, or communication style.
Security Built In, Not
Bolted-On
Protect your teams' data and privacy with enterprise-grade security built-in from the ground up.
Industry-leading AI
Get integrated intelligence across meetings, messaging, events, and more to keep teams focused and engaged.
Easy Management
Orchestrate your entire organization with single pane of glass management across all users, security, and devices.
85% of Fortune 500
companies trust
Webex.
Plus, the world's most influential brands of all sizes.

Webex Suite.
What's included?
Get the richest collaboration suite with
everything you need, at one low price.
All the ways to connect
Calling

Get a phone number and full cloud
calling features.

Polling

Audience engagement with polling,
quizzes, and more.

Meetings

Engaging video meetings with up to
1000 participants.

Events

Host virtual events up to 5000 attendees.

Messaging

Team messaging, secure file-sharing
and whiteboarding.

Add-ons

Real-time translation for 100
languages.

Webex Assistant

Automatic notetaking, action items,
closed captioning, and more.
The future of work is hybrid.
Webex powers a new way of working that's centered around the
work you do, not where you do it.
Work with the
tools you love.
Webex integrates seamlessly into 100+
industry-leading apps.
Salesforce

Google

Microsoft

Box
Salesforce

Google

Microsoft

Box
Salesforce

Google

Microsoft
Salesforce

Google

Microsoft

Box
Salesforce

Google

Microsoft

Box
Salesforce

Google

Microsoft
Salesforce

Google

Microsoft

Box
Salesforce

Google

Microsoft

Box
Salesforce

Google

Microsoft

Twitter

Slack

Appspace

Twitter

Slack

Appspace

Twitter

Slack

Appspace

Twitter

Slack

Appspace

Twitter

Slack

Appspace

Twitter

Slack

Appspace

Twitter

Slack

Appspace

Twitter

Slack

Appspace

Twitter

Slack

Appspace

Vbrick

ADP

ACTextBot

Vbrick

ADP

ACTextBot

Vbrick

ADP

ACTextBot

Vbrick

ADP

ACTextBot

Vbrick

ADP

ACTextBot

Vbrick

ADP

ACTextBot

Vbrick

ADP

ACTextBot

Vbrick

ADP

ACTextBot

Vbrick

ADP

ACTextBot