Webex Rooms: video conference equipment built for Webex Meetings.
Extend the power of Webex video conferencing and team collaboration, with intelligent video conference equipment built for any workstyle and workspace.
It's a perfect match with Webex Meetings. Sign up for free today.
Sign up free
Designed for beauty, intelligence, and simplicity.
It's technology humanized, with simple and engaging video devices that are delightful to install, setup, manage, and use.
With built-in AI right out of the box, video recognizes meeting participants, gives viewers the relevant context, and automates their tasks and events.
When digital whiteboarding meets video conferencing, you can capture and share your ideas anywhere, anytime.
Award-winning devices are designed for optimal microphone placement, exceptional audio output, and the best video quality in the market today.
Webex Desk Devices
If you thought video conference equipment was only for large conference rooms, think again. Get the ultimate all-in-one personal collaboration experience, at your desk, with Webex Desk Devices.
Designed for personal desks or shared workspaces.
Ideal for shared jump spaces or focus rooms where people can go to get work done or collaborate with remote teams.
Clear your desktop of clutter—including phones, webcams, speakers, monitors, and docking stations—with a single device you can use for everything from your display monitor to HD video and voice.
High-quality HD video system lets you meet remotely with anyone with a simple push of the button.
An intuitive touch-based screen gives you the tools to annotate, co-create, and collaborate with ease.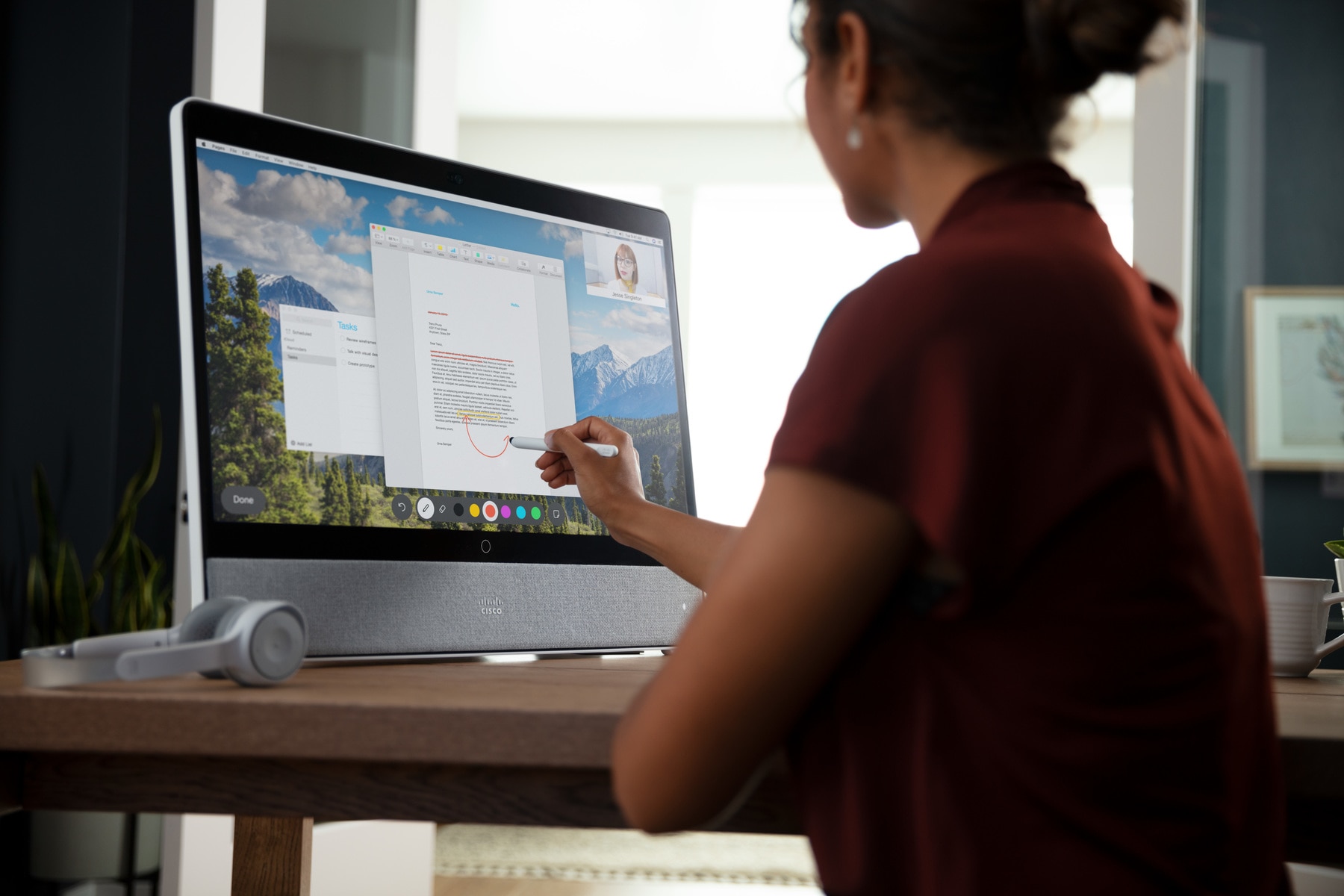 Webex Huddle Room Devices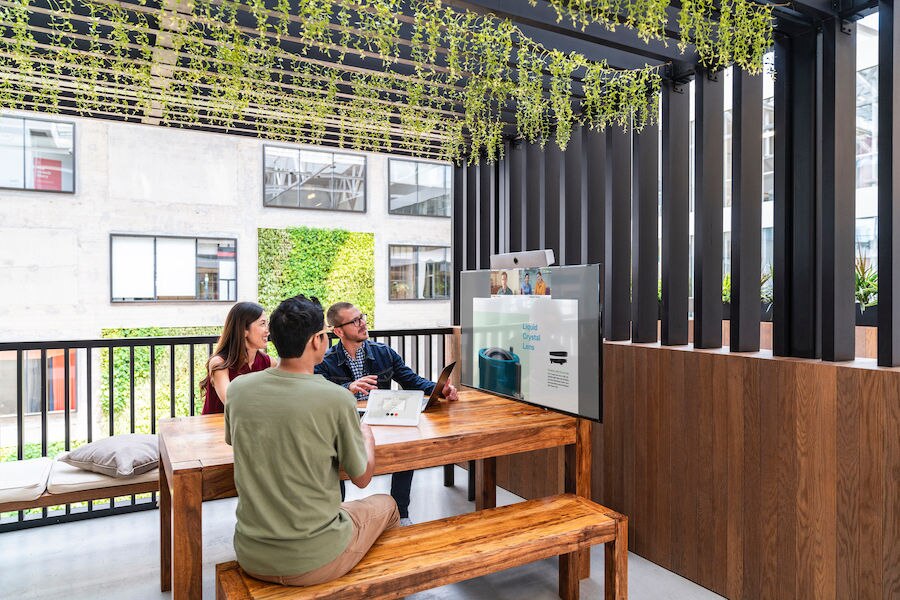 Get more from your small meeting spaces with devices designed for those agile, ad-hoc meetings. Best of all, they're priced within reach of every budget—starting at less than $500.
Designed for smaller, spontaneous meetings with 2-5 people in an open area or dedicated meeting room.
Want an easier way to share your screen on a meeting room display? Forget dongles or wires, share instantly and wirelessly using Webex Share.
With the Webex Room Kit Mini, you can meet on video with a 120-degree field of view, automatic noise suppression, wireless sharing, and AI, for the ultimate small meeting room experience.
Take advantage of the Webex Board, an all-in-one device that enables wireless presentations, digital whiteboarding, video conferencing and more.
Webex Room Kit Devices
Powerful collaboration devices that integrate with your flat panel displays to bring your small, medium, large and specialized meeting rooms to the next level.
Designed in a variety of kits to support different size rooms, from huddles spaces all the way through large-scale auditoriums.
Integrates everything you need with your flat panel display, including camera, codec, speakers and microphones.
Delivers sophisticated camera technologies that enable dynamic framing, speaker tracking, and of course, voice-activation for easy dialing.
Helps you deliver the best presentations, with support for up to 3 screens, multiple content sources, wireless sharing, and 4K content.
Learn more about Webex Room Kit Devices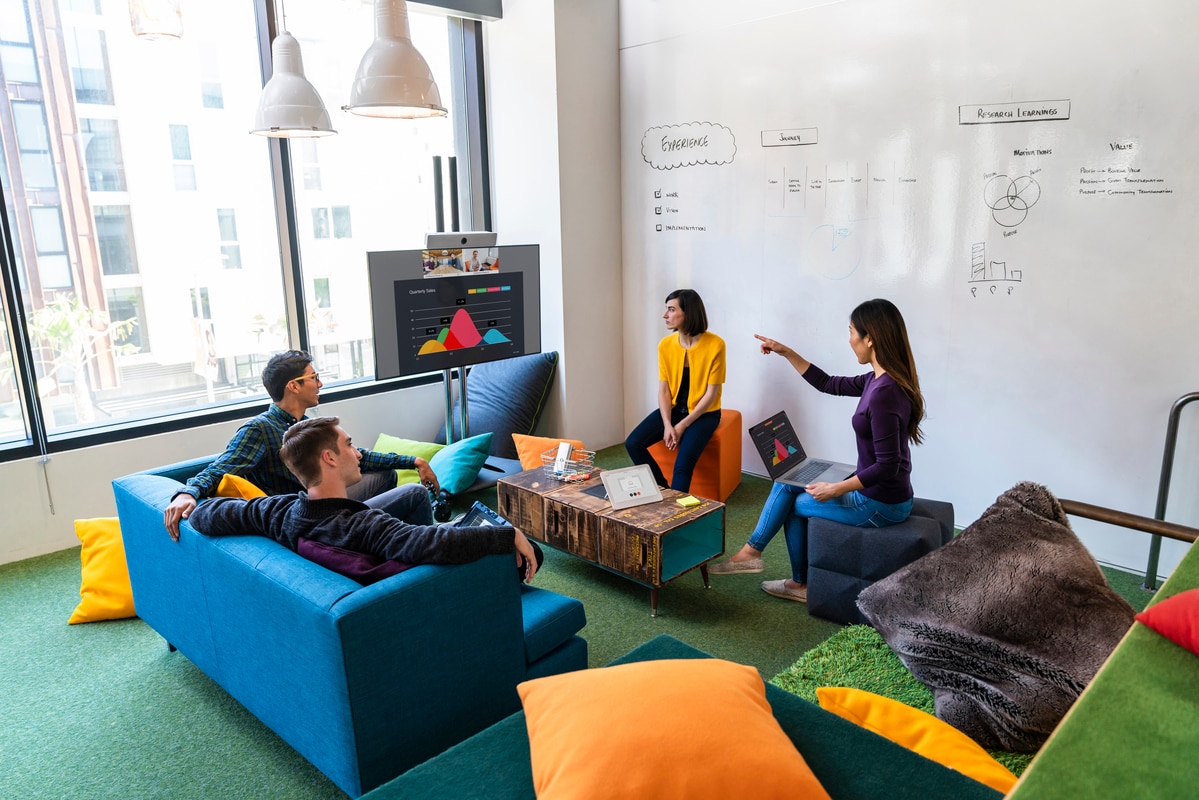 Webex Board Series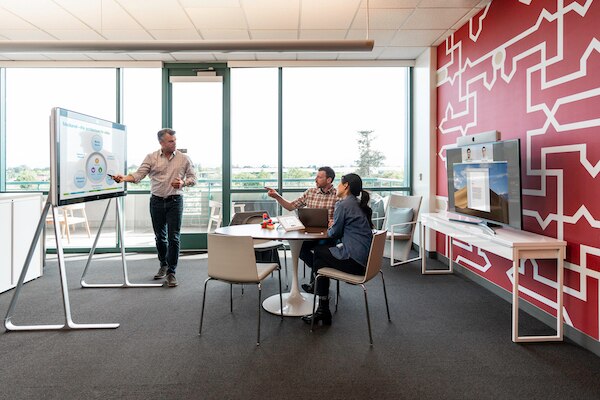 The ultimate in team collaboration at the touch of a finger. With a Webex Board you can wirelessly present, whiteboard, video or audio conference, and even annotate shared content.
Enables seamless co-creation capabilities for digital whiteboarding and brainstorming.
Integrates everything you need with your flat panel display, including camera, codec, speakers and microphonesFits any size space with multiple ideation board screen size options.
Includes a dedicated stylus for clean and clear whiteboarding, along with the ability to access whiteboards anywhere and pick up right where you left off.
Allows for multiple devices to be connected so everyone can gather, participate, and ideate.
Learn more about Webex Board Series
Webex Room Series
Fully integrated, all-in-one systems, that give you everything you need to bring your meeting room—of any size—to life.
Designed for meeting rooms for 5-15 people.
Delivers everything you need for your meeting room, including camera, codec, display, speaker system, and microphones—all integrated into a single device.
Easy to install, use, deploy, and manage, making it the perfect solution for any conference room.
Built with high-quality components, including professional 4K display for minimal latency, powerful digital zoom camera for discreet tracking, and sophisticated speaker system and amplifier to deliver rich sound.
Learn more about Webex Room Series